Increased capacity PATH trains coming to Newark-WTC line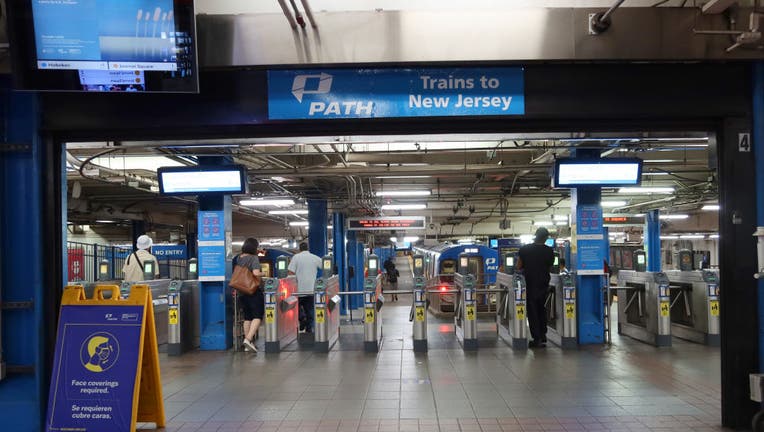 article
NEWARK - New Jersey commuters left frustrated by crowded PATH trains will get a little relief tomorrow.
Governor Phil Murphy and other local leaders held a press conference on Wednesday announcing the major expansion of PATH service along the Newark-World Trade Center line, beginning March 23. 
PATH will operate 9-car trains on the line for the first time in its 100-year history, and gradually over the next year, PATH will place an increasing number of 9-car trains on the line until nearly all trains on the Newark-World Trade Center line at peak times have 9-car trains.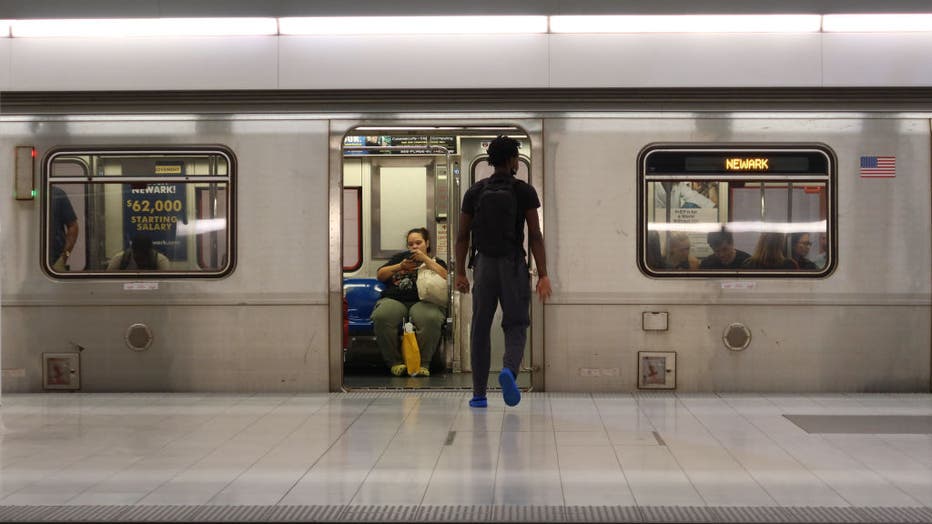 A person boards a PATH train at the World Trade Center station on August 26, 2022, in New York City. (Photo by Gary Hershorn/Getty Images)
"The unveiling of 9-car PATH service builds upon my administration's significant progress toward the modernization of one of the most important transportation networks in the world," said New Jersey Governor Phil Murphy. "By increasing capacity and enhancing efficiency on the Newark-World Trade Center line, we will better connect local communities to good-paying jobs, economic opportunity, and each other. Just as importantly, expanding PATH service will help deliver the comfortable, safe traveling experience New Jersey residents and visitors deserve."
Officials say the 9-car train is an essential element of PATH's plan to increase capacity on the Newark-World Trade Center line by 40%.