Illegal pot stores, officers reportedly caught having sex in car, COVID boosters: This week's top stories
NEW YORK - From hundreds of illegal marijuana stores in New York City, to NYPD officers allegedly caught having sex in a car, here's a look at the top viewed stories on FOX5NY.com from Jan. 15 to Jan. 21:
NYPD: 1,300 illegal marijuana stores in NYC
1. The New York City Police Department says over 1,300 illegal marijuana stores are selling pot without a license.
Council members released a report earlier this week, saying the illegal weed market could make it hard for legal pot stores to survive.
The police department claims there are currently roadblocks to seizing cannabis being sold illegally.
There's also still a lawsuit blocking recreational marijuana dispensaries from opening in Brooklyn and Western New York.
NYPD officers caught having sex in car after residents hear screams: report
2. Two New York City police officers were reportedly caught having loud sex in a car parked outside a Brooklyn precinct after neighbors overheard a woman screaming.
The New York Post reported the off-duty officers were found naked in the car after a concerned caller heard "hot and heavy" cries and called the police.
The tryst allegedly took place around 1:30 a.m. in a lot where officers park their personal cars outside the 79th Precinct in the Bedford-Stuyvesant neighborhood, the Post reported.
A source told the outlet that report states the caller heard "a woman screaming in a parking lot" but couldn't see "which color vehicle" it was.
Two other officers came out of the precinct to investigate the screams and found the two cops, one male and one female, in the buff inside the car parked in the lot at Greene Avenue near Tompkins Avenue.
The officers are reportedly partners on the job who have had an ongoing affair that became common knowledge in the precinct after the male officer's wife found out and "created havoc" at the station last summer.
It is not known if the cops, who both denied having sex, were disciplined. The source told the Post that the officers who responded to the call did not turn on their body cameras or file a report, which is required under department procedure.
The female officer is said to have joined the force in 2021 and the male officer joined in 2018.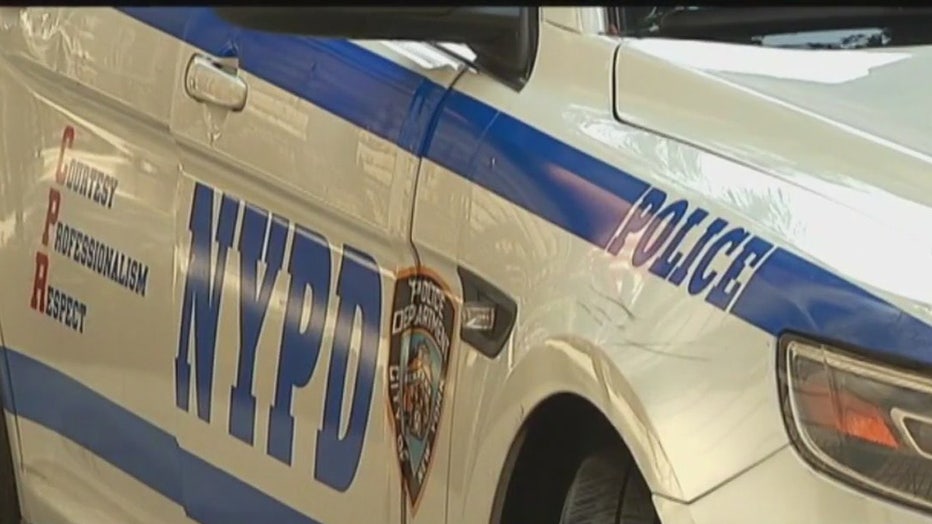 $20M winning Mega Millions ticket sold in NYC
3. The New York Lottery announced one jackpot-prize-winning ticket for the Jan. 17, 2023 Mega Millions drawing was sold in the Bronx.
The ticket was purchased at 170th St. Grocery located at 160 E. 170th St. in the Mt. Eden section.
The cash option for the jackpot was $10.6 million before taxes.
The winning numbers for the Mega Millions game are drawn from a field of one to 70. The Mega Ball is drawn from a separate field one to of 25.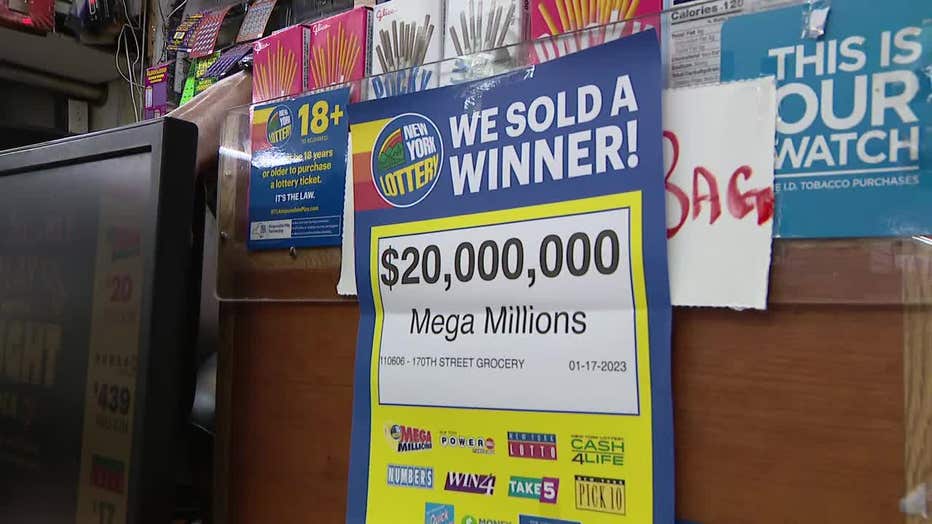 A winning Mega Millions ticket was sold at a Bronx deli.
Number of ER visits for elderly people using marijuana skyrocket
4. The number of senior citizens going to emergency rooms for marijuana-related issues has skyrocketed in the past few years. 
A new study by the University of California San Diego revealed cannabis-related emergency room visits skyrocketed 1808% among Californians over the age of 65, and up from 2005 to 2019.
Addiction expert Dr. Harry Straytner says boomers may simply be unaware of just how potent marijuana is in 2023.
According to the Department of Health & Human Services, marijuana currently cultivated and sold contains three times more THC, or Tetrahydrocannabinol, compared to levels 25 years ago.
Strayner adds people over the age of 60 are also more likely to be on medication for a number of things, including high blood pressure, high cholesterol and diabetes.
Some side effects can include dizziness, balance issues, disorientation, extreme paranoia, anxiety and even early signs of dementia.
While experimentation may be fun, experts caution seniors should be extremely careful and consult with a doctor first.
FDA advisory doctor says it's time to rethink booster shot recommendations
5. A member of the FDA Vaccine Advisory Committee says it is time to rethink COVID-19 booster shot recommendations.
Dr. Paul Offit says not everyone should run out to get the latest booster shot.
He made the comment on FOX 5 New York's Good Day New York on Tuesday morning.
He says if the goal is to keep people from contracting serious cases out of intensive care at the hospital, then the elderly and people with underlying health conditions should get the booster but others may not need to get it if they have had three doses of the mRNA-containing vaccine or two doses and have had a natural infection.
He says data show that the vaccine didn't make sense to be recommended for everyone and doesn't know why the CDC went in that direction.
In a previous appearance on Good Day New York, Offit said that the notion of trying to vaccinate as much of the population as often as possible to try to decrease transmission, "I just don't think that is a viable public health strategy."