School bus crashes into Howell, New Jersey house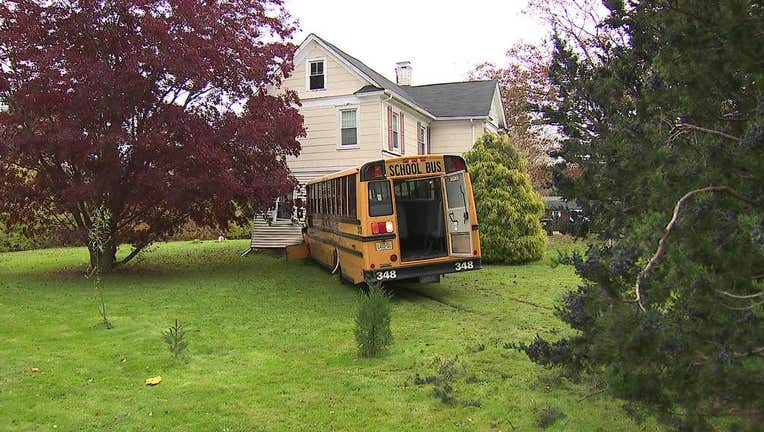 article
HOWELL, NJ - A school bus crashed into a home in Howell, and police said it appears the 22-year-old driver fell asleep at the wheel.
The accident happened Tuesday around 7:15 a.m. on Asbury Road.
According to police, the bus grazed a tree before crashing into the home.
The driver was taken to Jersey Shore Medical Center. Their condition is unknown at this time.
No children were on the bus at the time of the crash. Police said the bus was presumably on the way to pick up children and take them to school.
A mom and two kids inside the house were not injured.
Last month, a school bus with students on board crashed into a home on Rahway Road in Edison, leaving two children injured.
Ring camera video showed the bus crashing through a fence and striking the corner of the house, taking out a portion of the garage area.
The driver told police she attempted to stop the bus at a stop sign, but its brakes failed. After the crash, she managed to get the bus to come to a rest on the lawn.
Two of the three children on board suffered minor injuries. All three attend John Adams Middle School.
Three people hired for cleaning were working on the other side of the house during the crash and were not injured.