Hogwarts acceptance letter from first 'Harry Potter' movie could be yours: Here's how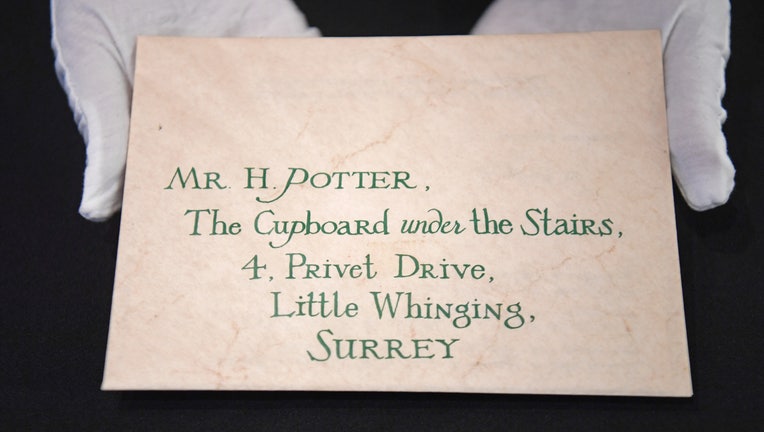 article
Major Harry Potter fans have a chance to own a small but significant piece of the iconic book and film series. 
An acceptance letter to Hogwarts used in the first Harry Potter movie is going up for auction. 
The prop was one of the hundreds that flew down the chimney in the first movie, "Harry Potter and the Sorcerer's Stone," also referred to as "Harry Potter and the Philosopher's Stone" in the United Kingdom, as SWNS has noted.
'HARRY POTTER' WANDS, THE LARGEST KNOWN COLLECTION, TO HIT THE AUCTION BLOCK: 'EXCEEDINGLY RARE'
The scene from the movie focuses on Potter's 11th birthday, when letters arrive to his home, inviting Potter to Hogwarts. 
One of the iconic letters is expected to be sold for at least $10,000 in a Chiswick Auction.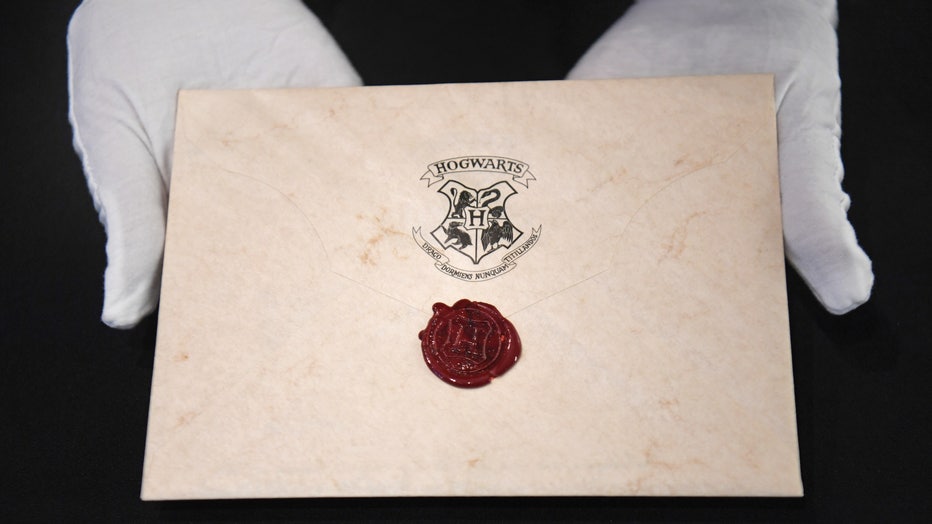 The letter up for auction also comes with a wax Hogwarts seal on the back of the envelope. (Getty Images)
In the same Julien's Auctions auction, the largest collection of wands from the "Harry Potter" franchise was released — many selling for tens of thousands of dollars. 
READ MORE: Iconic Louise Bourgeois 'Spider' sculpture fetches record $32.8M at auction
For more information on the how to get your hands on a famous Harry Potter letter, anyone can visit chiswickauctions.co.uk. 
LINK: Get updates and more on this story at foxbusiness.com.