Hip-hop's Latin influence
BRONX - The Hispanic influence is an integral part of hip-hop and has been since day one. 
Latino artists are some of the biggest names in hip-hop culture. 
Wildly popular Spanish-speaking artists continue to fuse the high energy of Latin beats with hip-hop's street-smart style and ride it to the top of the charts.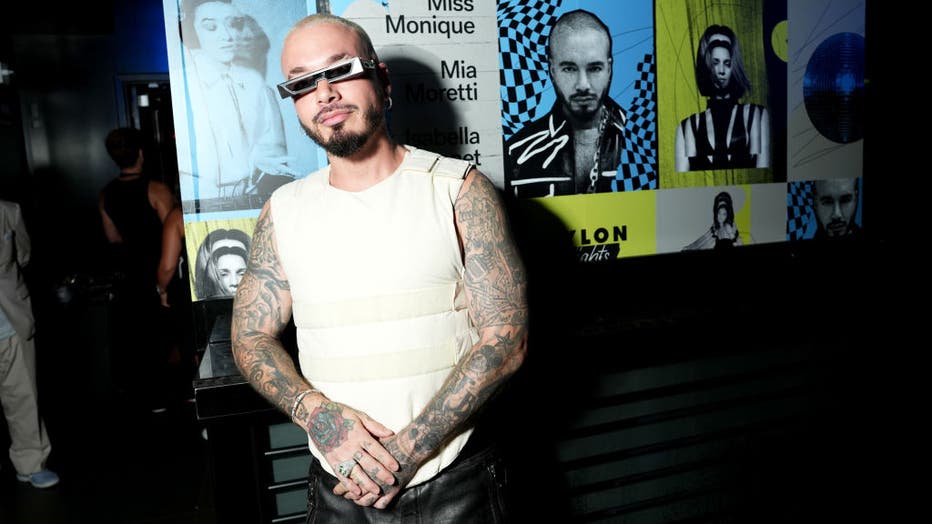 NEW YORK, NEW YORK - SEPTEMBER 06: J Balvin attends the NYLON Presents NYLON Nights At Fashion Week 2023 at Nebula on September 06, 2023 in New York City. (Photo by Jared Siskin/Getty Images for NYLON)
The 2018 song "I LIKE IT"  with Bad Bunny, Cardi B and J Balvin soared to the top of the charts and earned Billboard Music and MTV Video Music Awards. The catchy lyrics in both English and Spanish, and Latin trap and rap beats drew fans from all over the world. It helped launch Bad Bunny, who's from Puerto Rico, into the stratosphere. 
RELATED:  Hip Hop's Bronx roots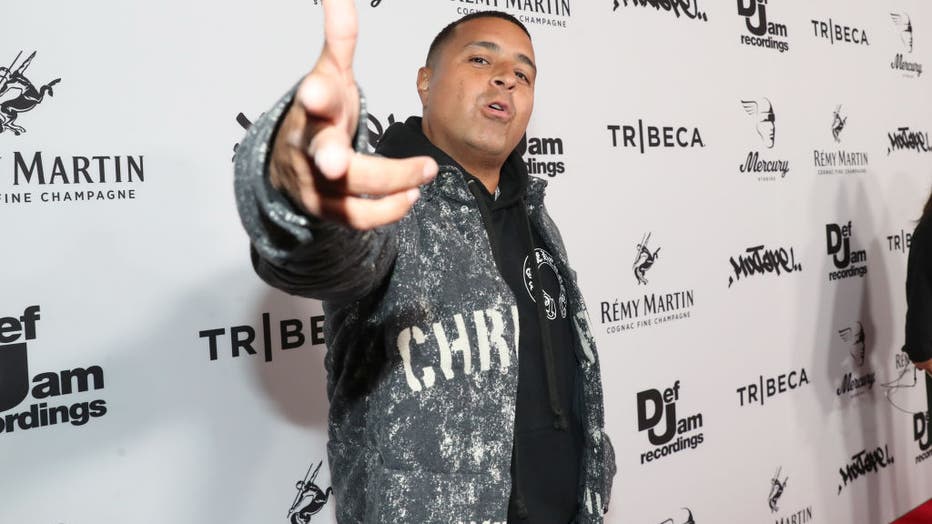 NEW YORK, NEW YORK - APRIL 07: DJ Camilo attends the "Mixtape" World Premiere at United Palace Theater on April 07, 2022 in New York City. (Photo by Johnny Nunez/WireImage)
HOT 97's DJ Camilo, who's known as the International Club King because he entertains audiences in nightclubs around the world says, "We're here. Numbers talk. Bad Bunny is probably the biggest artist of this time nowadays."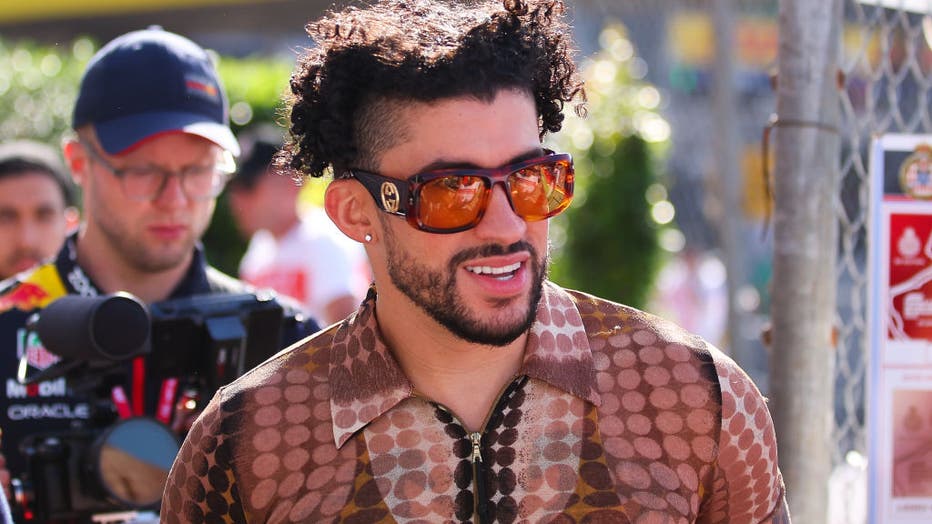 MONTE-CARLO, MONACO - MAY 25: Bad Bunny attends to the previews ahead of the F1 Grand Prix of Monaco at Circuit de Monaco on May 25, 2023 in Monte-Carlo, Monaco. (Photo by Eric Alonso/Getty Images)
Bad Bunny's collaborations with other top hip-hop artists like Drake in "MIA" proved he was mainstream whether it was Latin trap, reggaeton or a unique fusion with rap. DJ Camilo spins for diverse audiences everywhere. He says he knew Bad Bunny was big when club goers were singing along with his Spanish songs in Italy and Germany.
DJ Camilo says it's a plus. 
"That's what keeps hip-hop evolving, all these new sounds, testing the waters with new artists, with Latinos, we've always been there."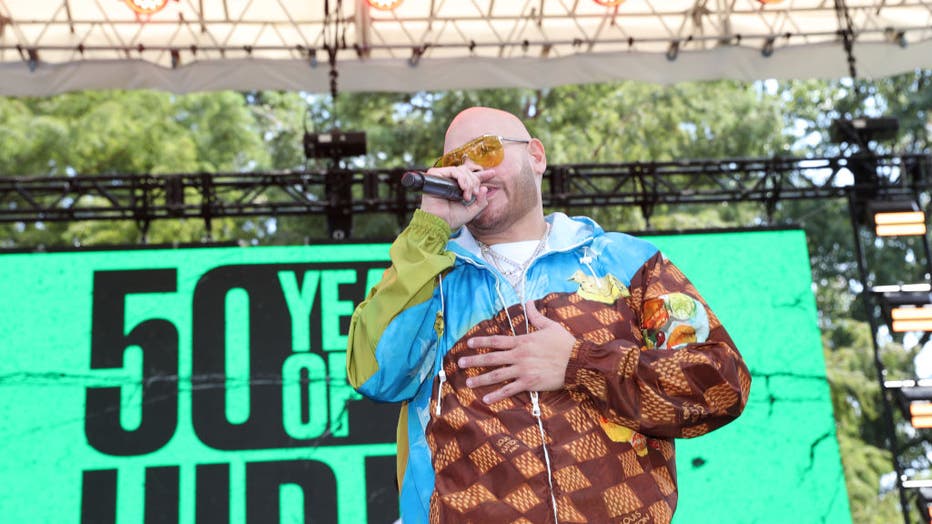 WASHINGTON, DC - SEPTEMBER 09: Fat Joe performs during the 50th Anniversary Of Hip-Hop party on September 09, 2023 in Washington, DC. (Photo by Johnny Nunez/WireImage)
RELATED: From 50 Cent to Mayor Adams: How hip-hop shaped their lives
Hip-hop superstar Fat Joe is known as the Don for good reason. From his early days with the late Big Pun, he has been on the cutting edge of hip-hop culture, never losing his eye for style or his social conscience.. He's not the only major mainstream artist proud of his Hispanic heritage. 
There's Noreaga, now host of "Drink Champs," and the Dipset's Jim Jones, host of "The Drip Report," and of course the Grammy winning multi-platinum Cardi B.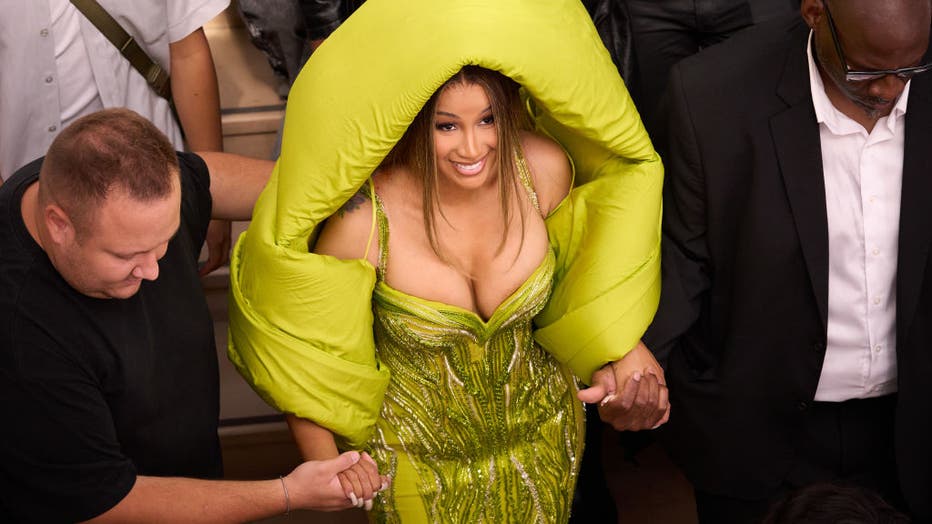 PARIS, FRANCE - JULY 06: (EDITORIAL USE ONLY - For Non-Editorial use please seek approval from Fashion House) Cardi B attends the Gaurav Gupta Haute Couture Fall/Winter 2023/2024 show as part of Paris Fashion Week on July 06, 2023 in Paris, France. (
Hip-hop and Hispanic Heritage are intertwined in the most intimate ways, says music executive Johnny Marines. 
"They're married. Growing up we listened to hip-hop music, we listened to Latin music, a mixture of both. I know I had a playlist of both, so it would be the hottest hip hop song to the hottest Latin song."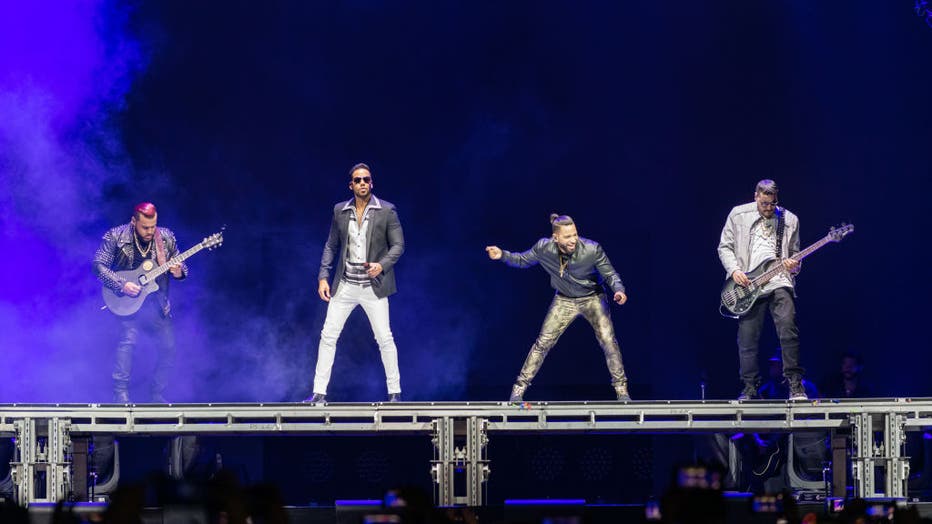 WASHINGTON, DC - March 3rd, 2020 - Lenny Santos, Anthony "Romeo" Santos, Henry Santos and Max Santos of Aventura perform at Capital One Arena in Washington, D.C. (Photo by Kyle Gustafson / For The Washington Post via Getty Images)
The song "Obsession" by Aventura, known as the kings of bachata, a rhythmic ballad genre. It's been seen and heard all over the world, hundreds of millions of times.  The multi-platinum award-winning group has played for years to sold out arenas. Their emotional ballads, sung in Spanish, earning them a fervent fan base. Growing up. 
It was Latin music in the house and Hip hop on the streets of the Bronx. Lenny Santos, co-founder of Aventura, says they could not have done it without hip-hop. 
"If it wasn't for hip-hop, I wouldn't have had al the success that I've had, all my homes, all my cars, all my material stuff and all that, the love from the fans, we wouldn't have had that because we would be just another bachata group from the Dominican Republic in the Bronx."