Half of NYC households do not make enough money to cover basic needs: Report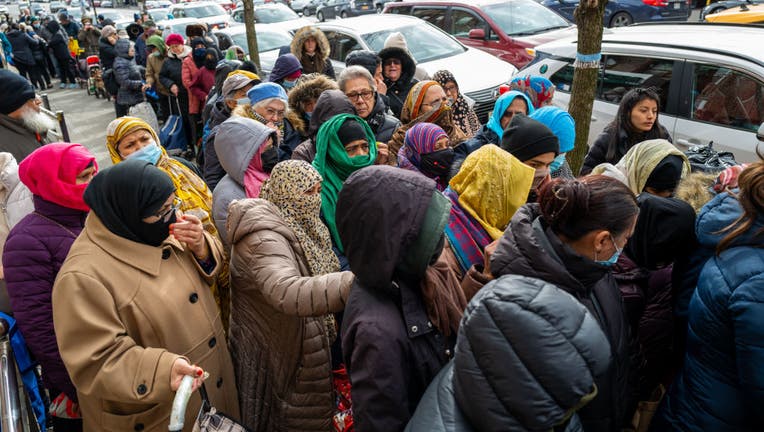 article
NEW YORK - According to a new report, only 50 percent of households in New York City make enough money to cover basic needs such as housing, food, healthcare, and transportation. 
The report, which was sponsored by the United Way of New York City and the Fund for the City of New York, is based primarily on the New York City True Cost of Living (NYC TCL), which is a realistic measure of income adequacy specific to family composition and geographic location, and thus a more accurate alternative to the federal poverty measure. 
According to the report, a family of four with two children, a preschooler, and a school-age child has expenses that could total over $150,000 in downtown Manhattan or more than $140,000 in Northwest Brooklyn, despite the fact that the median annual earnings for such a family across the city are less than $50,000.
"We find that New York City families struggling to make ends meet are neither a small nor a marginal group, but rather represent a substantial proportion of households in the state," the report states.
Income inadequacy has grown significantly in the city since the last report in 2021 when only 36 percent of working-age households struggled to make ends meet.
RELATED: NYC rent-stabilized apartments could see rent increase of up to 16%
The report also found that while the problem of economic insecurity is long-running and extensive, affecting families in every racial/ethnic group, among people of all ages across the city, certain groups are disproportionately more likely to struggle to cover basic needs due to the systemic effects of structural racism and oppression.
According to the report, 65 percent of Latin, 58 percent of Black, and 51 percent of Asian, Native Hawaiian, and Pacific Islander households struggle to make ends meet. That is compared to less than half of U.S.-born households and less than a third of White households.