Governors of New York, Missouri place wager on World Series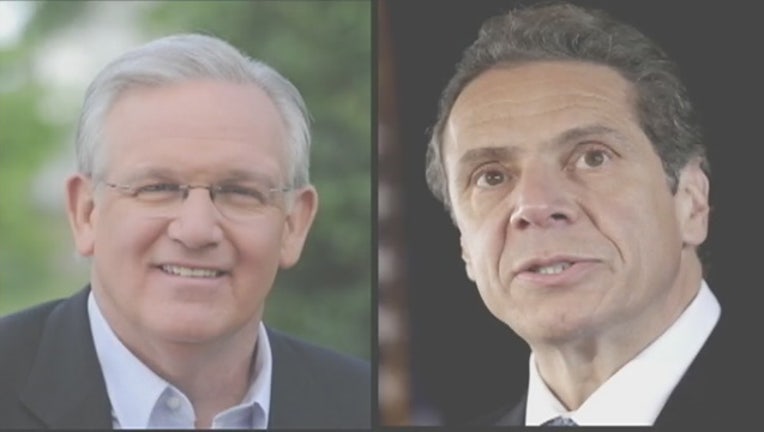 article
NEW YORK (AP) — The governors of the two states whose teams will face off in the World Series are continuing a years long tradition by placing a friendly wager on the outcome.
The New York Mets and the Kansas City Royals meet in the best-of-seven series beginning Tuesday.
New York Gov. Andrew Cuomo has agreed to wear a Royals jersey for a full day of work if they win. Missouri Gov. Jay Nixon will wear a Mets jersey if New York takes it.
Each governor has also prepared a basket of home state goodies, including ribs from Kansas City and bagels from Queens. The winning governor gets the basket.
Cuomo said there is no doubt in his mind the Mets win it all. Nixon said that this year is the Royals' year.