Girl Scouts to discontinue this popular cookie
Here is some news for Girl Scout cookie lovers: Last year's new and viral cookie variety known as the Raspberry Rally will not be returning for 2024. 
The chocolate-covered raspberry cookie was previously available only online — and quickly sold out. 
This led to boxes of the cookies being sold at "black market" prices on websites such as eBay.
GIRL SCOUT COOKIES AND WHAT TO KNOW ABOUT THE $800M BUSINESS
"Last year, Raspberry Rally cookies were introduced as part of a pilot online-only sales strategy," a Girl Scouts spokesperson told TODAY.
The spokesperson said the online-only cookie was "a fun and new way to teach girls omnichannel business skills," as well as to "expand the Girl Scout cookie portfolio."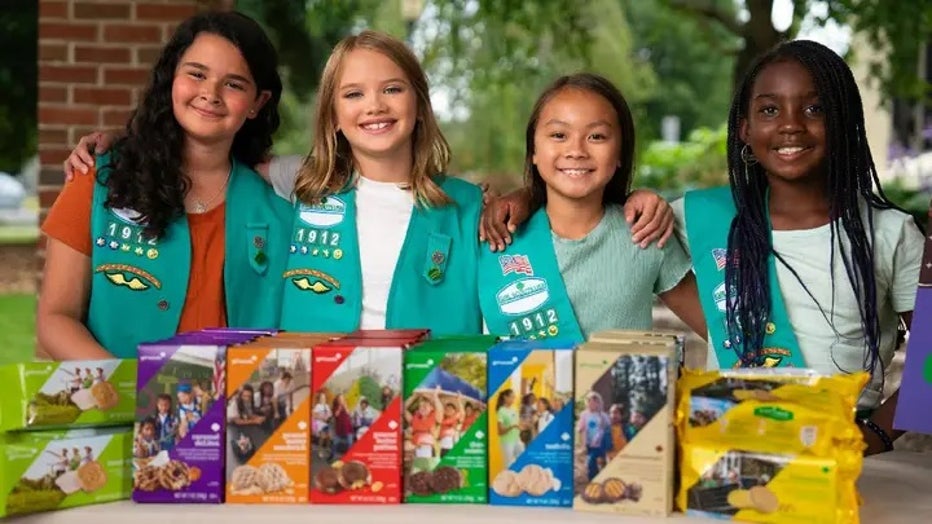 Dates and prices for "cookie season" are determined locally. (Girl Scouts of the USA / Fox News)
"While Raspberry Rally was extremely popular last year, we are taking a pause this season to prioritize supplying our classic varieties," the spokesperson also told the same outlet.
Fox News Digital reached out to the Girl Scouts for additional comment. 
The Girl Scout cookie website currently lists 12 varieties that will be available once "cookie season" begins. 
These include Adventurefuls, Caramel Chocolate Chip, Caramel DeLites, Do-si-dos, Girl Scout S'mores, Lemonades, Lemon-Ups, Peanut Butter Patties, Thin Mints, Toast-Yay!, Toffee-tastic and Trefoils.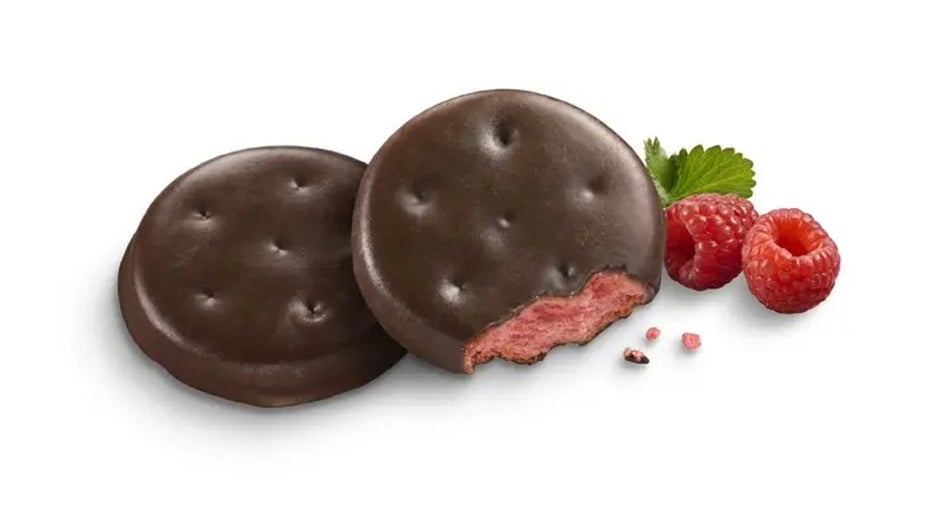 Girl Scouts of the USA's newest cookie, Raspberry Rally, has been discontinued after one year of sales. (Girl Scouts of the USA / Fox News)
In some parts of the country, cookies have different names as they are produced by different bakeries, the site also notes.
The Caramel Chocolate Chip and Toffee-tastic cookies are both gluten-free, says the Girl Scouts, and the Thin Mints, Peanut Butter Patties, Lemonades and Toast-Yay! cookies are vegan. 
Each individual Girl Scout council decides when cookies will be on sale, as well as sets prices, said the website. 
The current setup of Girl Scout cookie sales is a far cry from the origins a century ago. 
The first Girl Scout cookies "were originally home baked by girl members with moms volunteering as technical advisers," says the Girl Scouts website.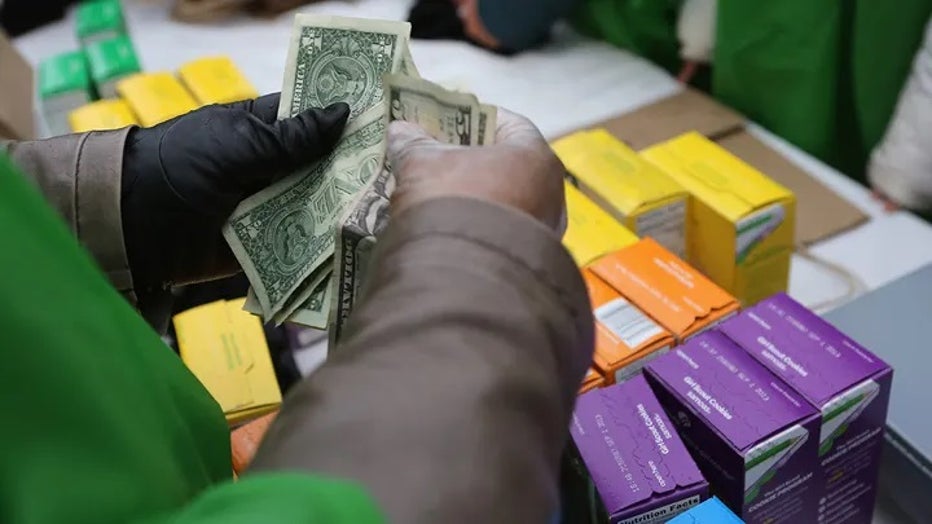 Original Girl Scout cookies sold for about 30 cents a dozen. Now, boxes are as much as $6 each in some areas. (John Moore/Getty Images / Getty Images)
The first recorded sales of cookies to fund troop activities was in 1917, five years after the Girl Scouts were established in the U.S.
The following decade, Girl Scout cookie sales expanded to across the country.
CLICK HERE TO SIGN UP FOR OUR LIFESTYLE NEWSLETTER
"In July 1922, The American Girl magazine, published by Girl Scouts of the USA, featured an article by Florence E. Neil, a local director in Chicago, Illinois, including a cookie recipe that had been given to the council's 2,000 Girl Scouts," says the Girl Scouts website. 
Neil suggested selling the cookies for $0.25 to $0.30 per dozen. 
Today, cookies can be purchased online or through a local in-person sale, with boxes costing up to $6 in some parts of the country. 
LINK: Get updates and more on this story at foxbusiness.com.