Gilgo Beach murder victim identified nearly 30 years after she went missing
LONG ISLAND - Gilgo Beach murder victim 'Jane Doe Seven' has been identified as Karen Vergata, 27 years after she went missing.
Suffolk County District Attorney Ray Tierney made the announcement Friday morning, alongside other members of the Gilgo Beach Homicide Task Force.
Vergata's remains were identified thanks to genetic genealogy and a buccal swab from a relative.
According to detectives, Vergata went missing around February 14, 1996, when she was working as an escort. Vergata lived in Midtown at the time she went missing, but there was no missing person complaint filed for her.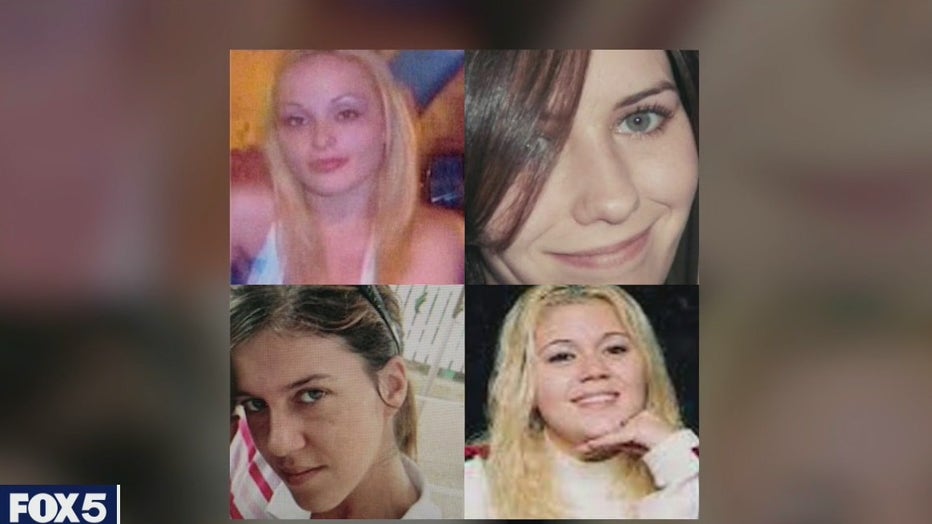 The bodies of the "Gilgo Four" were located within a quarter-mile of one another near Gilgo Beach in December 2010.In 2022, Suffolk County Police released new information on victims Maureen Brainard-Barnes, Melissa Barthelemy, Megan Waterman, and Amb
According to Tierney, on April 20, 1996, female remains consisting of legs and feet were found a mile west of Davis Park Beach. Then, nearly 15 years later on April 11, 2011, additional remains consisting of a skull was found on Tobay Beach in Nassau County. The skull was found following the discovery of Jessica Taylor and 'Peaches' on Jones Beach.
RELATED: Gilgo Beach murders: Timeline of events
In July 2011, the Suffolk County crime lab linked the two sets of remains (the skull, legs and feet), via DNA analysis. It was determined that it was the same person, known as 'Fire Island Jane Doe.'
Friday, the Gilgo Beach Murder Task Force was able to identify the Jane Doe as Karen Vergata.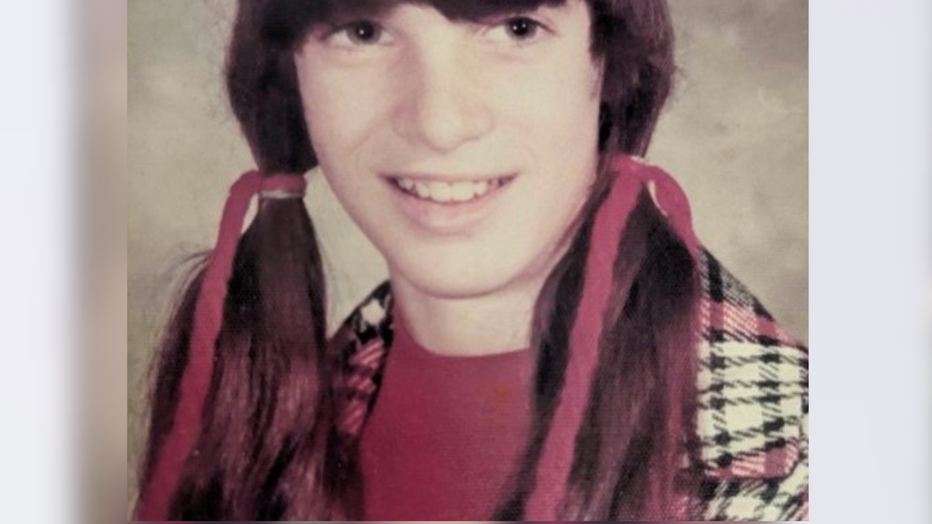 Although the family of Karen Vergata had been notified months ago, it was not until the results of the investigation into the 'Gilgo Four' became public, did they decide to release the information. 
There are no charges at this time. 
Officials said they will continue to work the case and would not comment on when or if they had any suspects.
PREVIOUS: Gilgo Beach murders: Suffolk County DA details Rex Heuermann's arrest
The Latest on the Gilgo Beach murders
Accused serial killer Rex Heuermann stood stone-faced in court on Tuesday afternoon. He appeared for the first time since he pleaded not guilty to the murders of at least three sex workers found buried and bound in burlap sacks along a stretch of Ocean Parkway more than 10 years ago.
He's charged with the deaths of Melissa Barthelemy, Megan Waterman, and Amber Lynn Costello, all sex workers with whom he allegedly communicated via burner phones.
Heuermann is also the prime suspect in the death of a fourth woman, Maureen Brainard Barnes.
Last year, Suffolk County Police Commissioner Rodney Harrison announced the creation of an interagency task force solved at cracking the cold case.
In March of 2022, Heuermann was first identified as a suspect.
RELATED: Who were the Giglo Beach murder victims?
RELATED: Gilgo Beach murders: Suspect charged with killing 3 victims
Suffolk District Attorney Ray Tierney, who is prosecuting the case himself, handed over a massive amount of evidence, including eight terabytes in hard drives, 2,500 pages of documents, photos from the scene and DNA reports.
Heuermann is due back in court on September 27.