George Santos says he will not seek reelection; House Ethics Committee moves to expel
Scroll down to read the full House Ethics Committee report.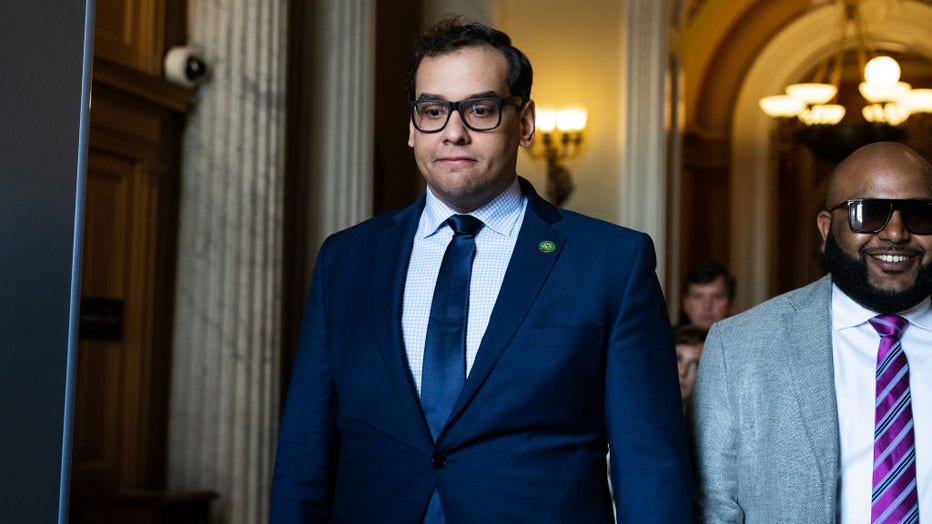 Rep. George Santos, R-N.Y., leaves the U.S. Capitol after the last votes of the week on Thursday, May 25, 2023. (Tom Williams/CQ-Roll Call, Inc via Getty Images)
WASHINGTON, D.C. - Rep. George Santos said that he will not be seeking reelection for a second term after the release of the House Ethics Committee's report. 
Santos tweeted "I will however NOT be seeking re-election for a second term in 2024 as my family deserves better than to be under the gun from the press all the time."
This is a breaking news report. Check back for updates. 
The House Ethics panel said Thursday it has found "substantial evidence" of lawbreaking by Republican Rep. George Santos of New York and has referred its findings to the Justice Department.
The committee said that Santos' conduct warrants public condemnation, is beneath the dignity of the office, and has brought severe discredit upon the House.
Santos has maintained his innocence and refused to resign despite calls from many of his colleagues to do so.
Republican Mississippi Rep. Michael Guest's personal office told Fox News Digital, "Chairman Guest feels that the evidence uncovered in the Committee's investigation is more than sufficient to warrant punishment, and that the most appropriate punishment is expulsion."
"So, separate from the Committee process and his role as Chairman, he plans to file an expulsion resolution during tomorrow's 9:00 am pro forma session."
The House Ethics committee in a scathing report Thursday said it has amassed "overwhelming evidence" of lawbreaking by Rep. George Santos of New York that has been sent to the Justice Department, concluding flatly that the Republican "cannot be trusted" after a monthslong investigation into his conduct.
Shortly after the panel's report was released, Santos blasted it as a "politicized smear" in a tweet on X but said that he would not be seeking reelection to a second term.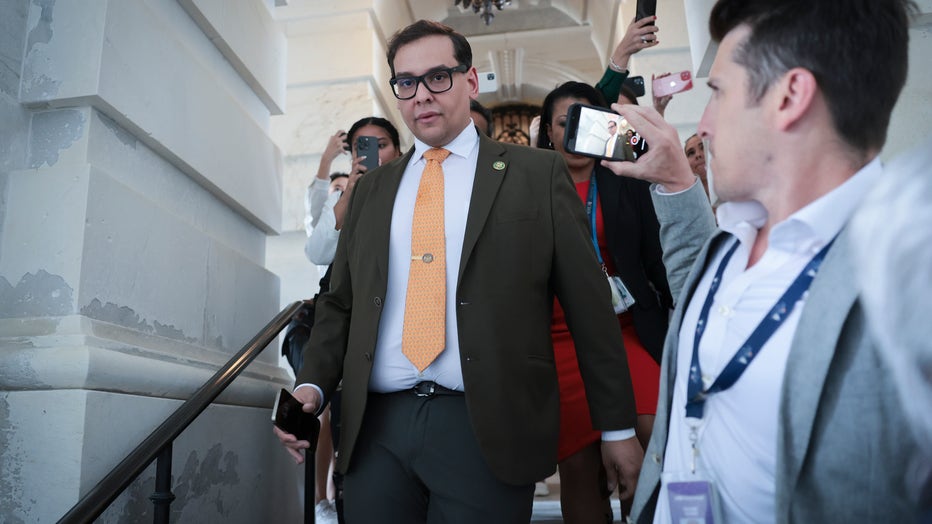 Rep. George Santos (R-NY) departs the U.S. Capitol after a vote on May 11, 2023 in Washington, DC. (Photo by Win McNamee/Getty Images)
The panel said that Santos knowingly caused his campaign committee to file false or incomplete reports with the Federal Election Commission; used campaign funds for personal purposes; and engaged in violations of the Ethics in Government Act as it relates to financial disclosure statements filed with the House.
Santos has maintained his innocence and has refused to resign despite calls from many of his colleagues to do so.
The ethics panel's report also detailed Santos' lack of cooperation with its investigation and how he "evaded" straightforward requests for information.
The information that he did provide, according to the committee, "included material misstatements that further advanced falsehoods he made during his 2022 campaign."
The report says that an investigative subcommittee decided to forgo bringing formal charges because it would have resulted in a "lengthy trial-like public adjudication and sanctions hearing" that only would have given Santos "further opportunity to delay any accountability." The committee decided instead to send the full report to the House.
It urges House members "to take any action they deem appropriate and necessary" based on the report.
The findings by the investigative panel may be the least of Santos' worries. The congressman faces a 23-count federal indictment that alleges he stole the identities of campaign donors and then used their credit cards to make tens of thousands of dollars in unauthorized charges. Federal prosecutors say Santos, who has pleaded not guilty, wired some of the money to his personal bank account and used the rest to pad his campaign coffers.
Santos, who represents parts of Queens and Long Island, is also accused of falsely reporting to the Federal Elections Commission that he had loaned his campaign $500,000 when he actually hadn't given anything and had less than $8,000 in the bank. The fake loan was an attempt to convince Republican Party officials that he was a serious candidate, worth their financial support, the indictment says.
Santos easily survived a vote earlier this month to expel him from the House as most Republicans and 31 Democrats opted to withhold punishment while both his criminal trial and the House Ethics Committee investigation continued.