Free therapy for New York Mets fans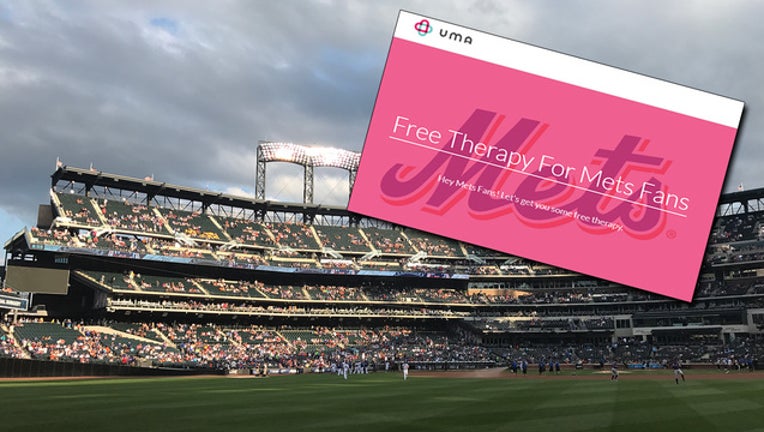 article
NEW YORK (AP) — New York Mets fans struggling with their team's lousy season now have somewhere to cope besides sports talk radio.
An online mental health marketplace is giving free, confidential therapy sessions to Flushing faithful who fill out a form asking for their most difficult moments as fans.
New York-based UMA Health made the offer this week after Tuesday's 25-4 loss to the Washington Nationals, the worst loss in Mets history.
UMA says the lighthearted promotion is meant to bring attention to the important role of therapy. The company says it wants to eliminate the stigma of going to a therapist.
The Mets, ravaged by injuries and boneheaded play, are the fifth worst team in Major League Baseball. They're tied for last in the NL East, 16 games behind the division-leading Phillies.