Fox News meteorologist attacked on subway train
NEW YORK - FOX News meteorologist Adam Klotz is recovering from a brutal subway attack in New York City.
Klotz was riding a train early on Sunday morning when he say a group of four teenagers smoking marijuana on the train and allegedly trying to light a passenger's hair on fire.
He intervened and the group turned on him.  They started beating him and even chased him to another subway car when he tried to escape.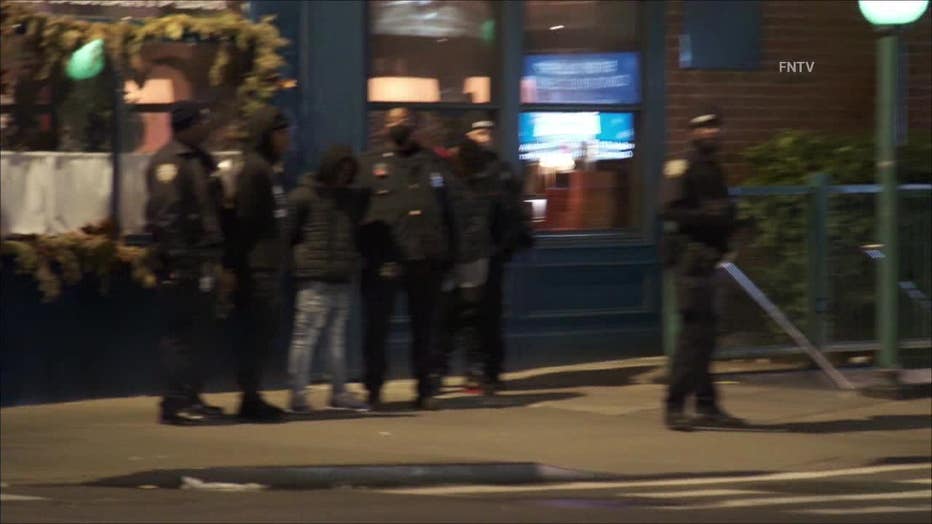 Several of the juvenile suspects in the attack were arrested.
Klotz was left with bruised ribs, black eyes, and cuts on his face.
The NYPD says it happened just after 1 a.m. on a southbound 1 train as it was approaching the 18th St. and 7th Ave. station in Manhattan.  The four teens and Klotz all got off the train.
RELATED: NYC stores chaining up merchandise due to thefts
Police assigned to Transit District 2 were alerted and apprehended three of the teens.  Two are 15 years old and one is 17 years old.  They were all quickly released after being charged with assault because they were being charged as juveniles.
FOX News meteorologist Adam Klotz talked to FOX 5 News about the subway attack.
EMS took Klotz to NYC Health + Hospitals/ Bellevue in stable condition. Two 15-year-old males and one 17-year-old male were taken into custody and Juvenile Reports for Assault were prepared.
Prior to joining FOX News, Klotz served as a weekend meteorologist and multimedia journalist for FOX 5 in Atlanta, Georgia.