Former President Trump faces mounting legal troubles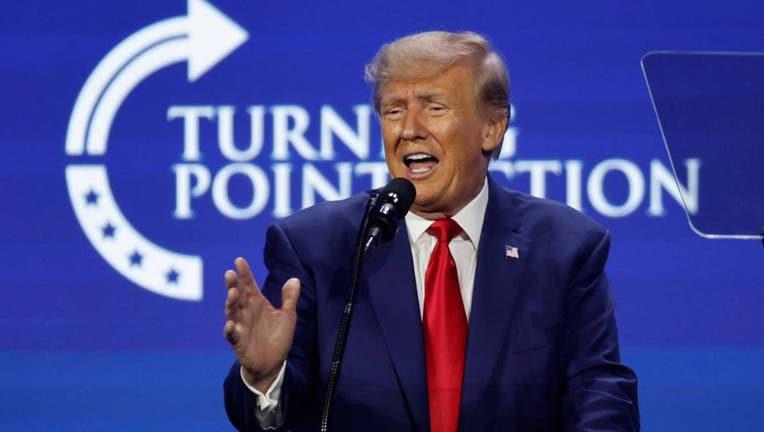 article
NEW YORK - Former President Donald Trump finds himself entangled in a web of legal troubles as he pursues his political ambitions. 
Recently, a federal judge in Florida announced the trial date for a criminal case that charges Trump with illegally retaining hundreds of classified documents at his Mar-a-Lago estate. Prosecutors allege that Trump wrongfully took top-secret material from the White House and refused to return it, storing sensitive items in bathrooms and ballrooms at his Palm Beach estate.
The trial date announcement comes as Trump still leads the Republican race for his party's nomination for president. 
According to political analyst David Birdsell, if Trump becomes the Republican nominee, his trial will be underway six months before the election and just ahead of the Republican convention. 
"We've never been here before. We've never been faced with the prospect of a leading candidate for his party's nomination for the presidency to be under so many charges," Birdsell said. 
The Federal criminal case, focusing on the alleged possession of classified documents, is now set for May 20, 2024. However, it may intersect with another legal battle in New York State, where Trump faces charges of falsifying documents related to alleged hush money payment to Stormy Daniels. 
"Cases in the federal system will move faster than that in the state," said Attorney Imran Ansari, a former Federal prosecutor. "They also typically take precedent because federal charges are typically more serious charges and they carry more in terms of sentencing pursuant to the federal sentencing guidelines."
Adding to Trump's legal woes, several other investigations are ongoing, with Georgia prosecutors examining potential election interference by the former president. In a significant development, the Justice Department sent Trump a target letter, indicating the possibility of impending indictment for his alleged role in inciting the January 6th riot aimed at overturning the 2020 election results.
"It's fascinating that Donald Trump is facing so many criminal charges and possible criminal charges to come in various jurisdictions which carry real sentences and real possibility of jail time. Yet he is the frontrunner for the GOP right now in the candidacy for President in 2024," Ansari said. "It's unprecedented, and it's going to be extremely interesting to see how all these things play out in the next year."