Foot Locker closing 400 shopping mall locations to prioritize better earning stores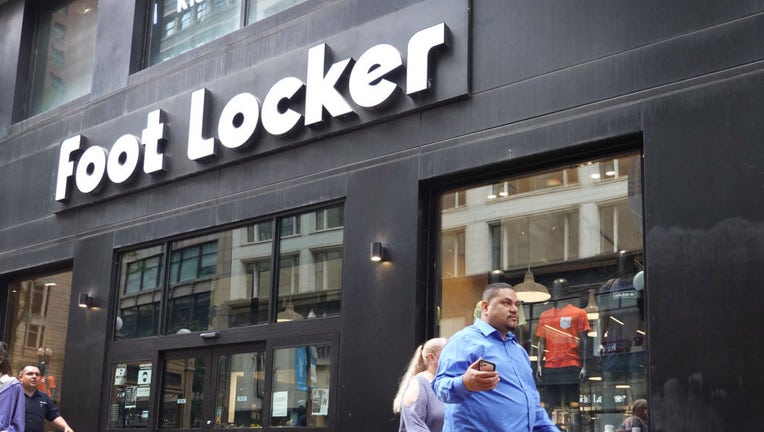 article
Foot Locker announced Monday that it will close more than 400 low-performing stores in shopping malls by 2026 as it shifts its focus to new concept stores.
The company's new "Lace Up" business plan was revealed by executives at an investor day in New York City on Monday. The plan included opening free-standing shops targeting niche consumers such as sneakerheads, children and higher-income shoppers.
CEO Mary Dillon said Foot Locker is "revitalizing" its partnership with Nike, explaining that the companies have a "shared vision of the future marketplace, aligning on growth plans and key strategic areas like basketball, kids and sneaker culture," Axios reported. Nike reduced the number of traditional retailers and websites it allowed to sell its products in recent years as it shifted more to a direct-to-consumer strategy.
"We've reestablished joint planning, as well as data and insight sharing so that we can better serve customers and the fruits of our renewed commitment to one another will begin to show up and holiday this year," Dillon said.
BED BATH & BEYOND STOCK FALLS TO 30-YEAR LOW ON REVERSE STOCK SPLIT PLAN
There are about 1,300 Foot Locker stores in malls in North America, and the company expects to close as many as 420 by 2026 to shift its focus to better-performing stores. The company said it anticipates closing 25% of its locations in A- and B-rated malls and 50% of its stores in C- and D- rated malls.
"These 400 stores represent nearly 10% of our total sales," senior vice president of store development Tony Aversa said.
Mall ratings reflect sales per square foot. Foot Locker displayed a presentation showing sales at A- and B-rated malls increased by 8% since 2019, according to Business Insider.
Foot Locker said it intends to open more than 300 "new concept" stores by 2026. This includes shops located outside of malls. The company said it expects 50% of its revenue to come from outside of malls under the new business plan, a jump from the current 35%.
DOLLAR GENERAL INVESTS $100M IN STAFFING, STORE ENHANCEMENT
The company's goal is to increase its annual revenue by $1 billion to $9.5 billion by 2026 and expects to have about 2,400 stores, which is 300 fewer than it currently has.
Executives at investor day detailed three new store formats, including a 15,000-square-foot "community" store for locations with "strong affinity for sneakers" and 10,000-square-foot "power" stores that would offer an "elevated experience" in shopping areas with a broad range of consumers. The company also plans to open 7,500 square-foot "house of play" stores that would market children's products.
A Foot Locker "power" store was recently opened near Dallas, Texas, that Dillon said is "attracting an older and higher-income shopper."
"In fact, the household median income of the Dallas Fort Worth store is 30% higher than our average in the fleet," Dillon said at investor day. "So these are just a couple of examples of early wins that we're seeing and our ability to both expand wallet share and broaden our customer reach, which gives us great confidence in our growth plans."