Following first-round defeat, Laura Siegemund criticizes US Open fans, fans: 'It's New York'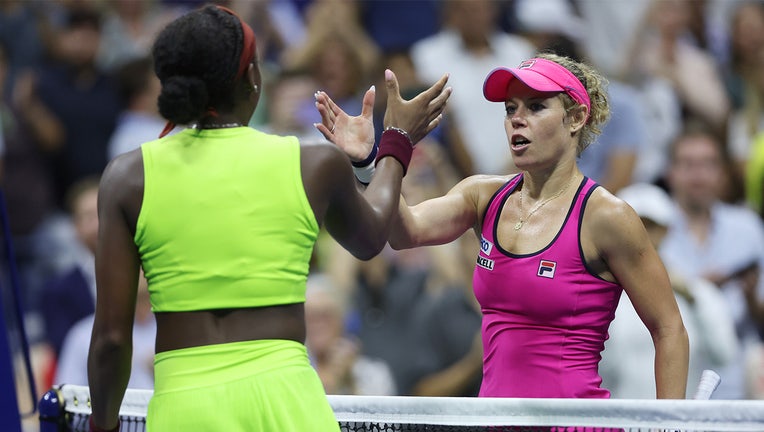 article
NEW YORK - Laura Siegemund's 3-set defeat Monday by Coco Gauff in the first round of the US Open left her contemplating her potential return to the Grand Slam tournament in Queens.
She attributed her frustrations not to her 19-year-old opponent but to the Arthur Ashe stadium crowd after losing her final 2 sets telling reporters she felt disrespected.
Fans engaged with the German qualifier who appeared to be stalling the pace of the match which her opponent Gauff called out addressing to the umpire. 
"There is no doubt that I am slow. There is no doubt about that. I'm getting time violations. There is no doubt about that I should be quicker," Siegemund said. 
That response commanded cheers from the audience during the nearly 3-hour match.
Fans shared their thoughts on it all. 
Was ever there an issue of 'audience etiquette?'
"I don't that's fair. It's New York it's the way the crowd is. They have who they like and who they don't like not to say they don't like her," said one fan. 
"Coco was great. I think she handled the situation very well. I think Laura was stalling and wasting time I think it was very unfair," another added. 
The tournament's director Stacey Allaster shared the US Open's point of view Tuesday morning on Good Day New York. 
"It was a slow match. I agree with Coco it was slow and Laura had to go to the edge," Allaster told FOX 5's Ryan Kristafer.
No athlete, regardless of the sport is exempt from the approval or rejection of fans. 
"You can use it either as a motivator to just prove everyone wrong or you can let it get to your head. It depends on the person," a third fan added.
Cocoa Gauff after Monday night's victory will be playing in the woman's single Wednesday against Mira Andreva.