Fishy business: 27 arrested in illegal eel trafficking investigation
The Civil Guard said that 27 people have been detained in Spain and France as part of a criminal investigation into illegal eel trafficking. 
According to the law enforcement agency, 1.5 tons of live eels were seized, along with "several tons of frozen batches" of eels not suitable for the food chain. More than €2 million in assets were also confiscated.
Police searched 30 homes, businesses, and "clandestine hatcheries" in Spain, France, Belgium, and Poland.
"It is a highly valued product in some Asian countries" the agency explained on Thursday, adding that the consumption makes it reach values of more than $5000 per kilogram. "...which is why, for years, criminal groups and organizations are dedicated to concealing batches of live eels and send them to customers in Asia."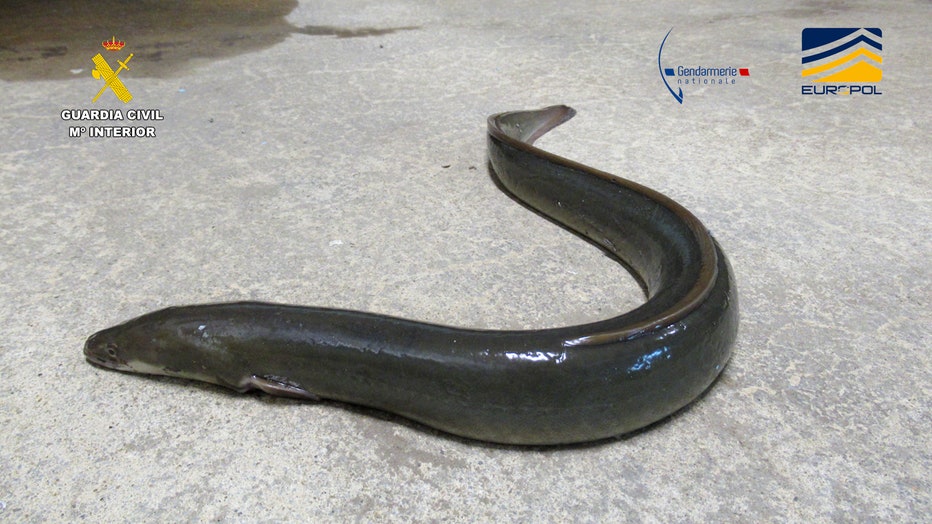 The live eels were set to be released, police said.
"The recovered eel has been returned to the natural environment to preserve its survival," the Civil Guard continued.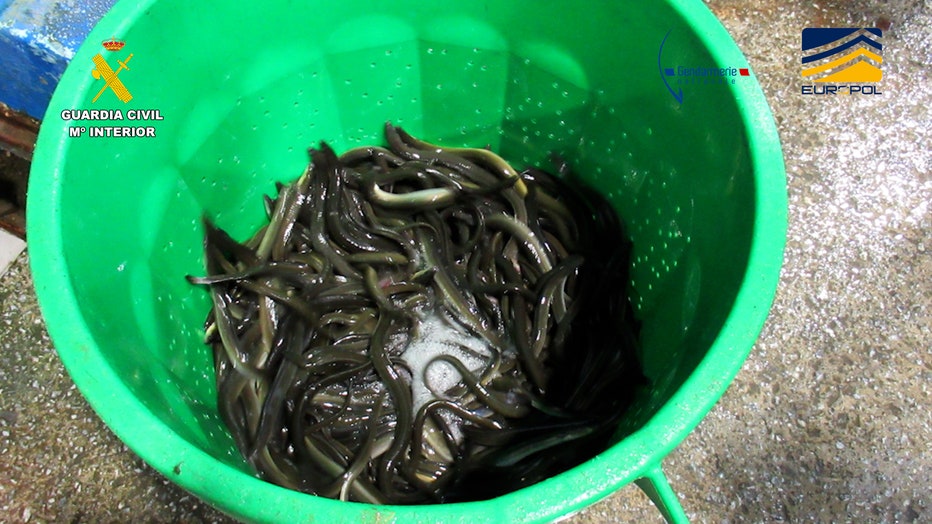 More than 1.5 tons of live eels were recovered. (Credit: Guardia Civil via Storyful)
The investigations began in 2021 thanks to a police collaboration when a "series of irregularities" were detected in the European eel trade. Raids were coordinated by Spain's Guardia Civil, the French National Gendarmerie, and Europol and the European Anti-Fraud Office. 
RELATED: Border Patrol seizes $900K in meth disguised as candy, food
This story was reported from Los Angeles. Storyful contributed.