New video captures masked teen suspects in brazen Queens restaurant attack
NEW YORK - New surveillance video captures the group of around 20 masked teenagers accused of walking into a Queens restaurant and destroying the place, causing an estimated $20,000 of damage.
The video shows the teen suspects crowding into an elevator. According to the NYPD, it's the same group of teens wanted for ransacking the Fish Village restaurant in College Point.
Investigators are hoping the new footage captured around the same time as the incident will help them identify the suspects.
Cell phone video showed the harrowing moments when the teens walked into the restaurant and destroyed it, causing an estimated $20,000 of damage. 
The restaurant also had to comp over two dozen customers who had to watch the horrifying attack.
Police said the violence took place on a busy Saturday just after 8 p.m.
Although they said nothing to the staff, the attack was laced with profanity, and customers and staff feared for their safety.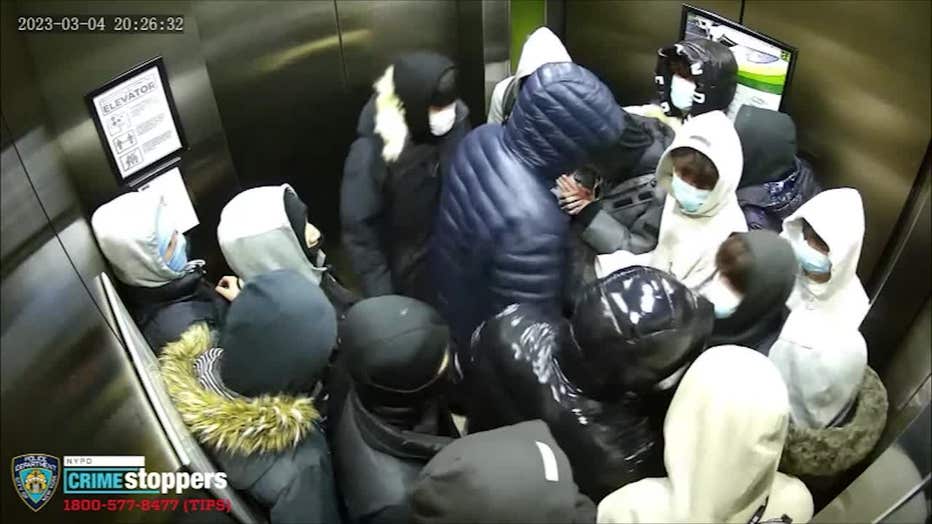 New surveillance video shows the mob of masked teen suspects crowding into an elevator. (NYPD)
"I was scared, and the whole staff was terrified because they came in all of a sudden," said manager Tony Hu. "From start to finish, it lasted just one minute."
Restaurant staff were visited by police Tuesday night. No injuries were reported.
Police are investigating the incident as an act of criminal mischief. No arrests have been made. A motive remains unknown.
Anyone with information is asked to call the NYPD's Crime Stoppers Hotline at 1-800-577-TIPS (8477).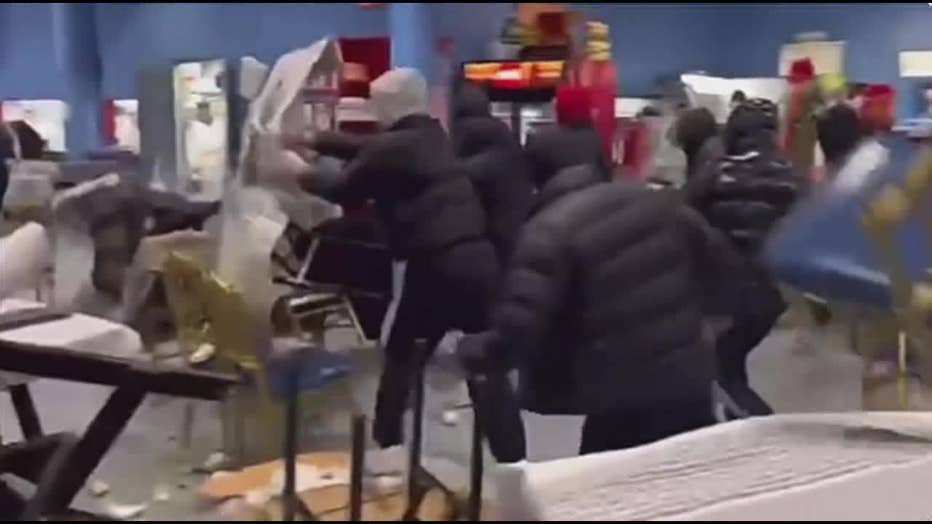 Video shows what's described as a bunch of around 20 masked teens walking into a Queens restaurant and destroying the place.
The incident comes after Mayor Eric Adams recently suggested customers and patrons remove their masks when entering businesses.
Just last week, a masked gunman was accused of shooting and killing a 67-year-old bodega employee on the Upper East Side during a robbery.
Police said they connected the suspect to three other robberies, and in each instance, the suspect's face was covered.
"We are putting out a clear call to all of our shops, do not allow people to enter the store without taking off their face mask," said Mayor Adams during an interview with 1010 WINS.