First Republic receives $30-billion rescue from 11 large banks
NEW YORK - Just days after the failure of Silicon Valley Bank, the second largest bank failure in U.S. history, Secretary of the Treasury Janet Yellen shared a sustained sense of confidence.
"I do believe the banking system in the United States is sound and resilient," Yellen expressed Thursday.
Yellen said the problem at Silicon Valley Bank and Signature Bank didn't undermine the confidence in the soundness of banks nationwide.
First Republic's uninsured deposits totaling in $30 billion  came from the Bank of America, J.P. Morgan, Goldman Sachs, and Morgan Stanley – along with seven other banks.
"You could take from their participation that they were protecting themselves as much as they were helping each other out," Carl Gould, the president of 7 Stages Advisors, explained to FOX 5 New York.
Gould sees the bailout as a reflection of learned lessons from 2008.
"The resiliency of the banking system and the cooperation among the banks was evident in this move and I take it as a very positive and encouraging sign," Gould said.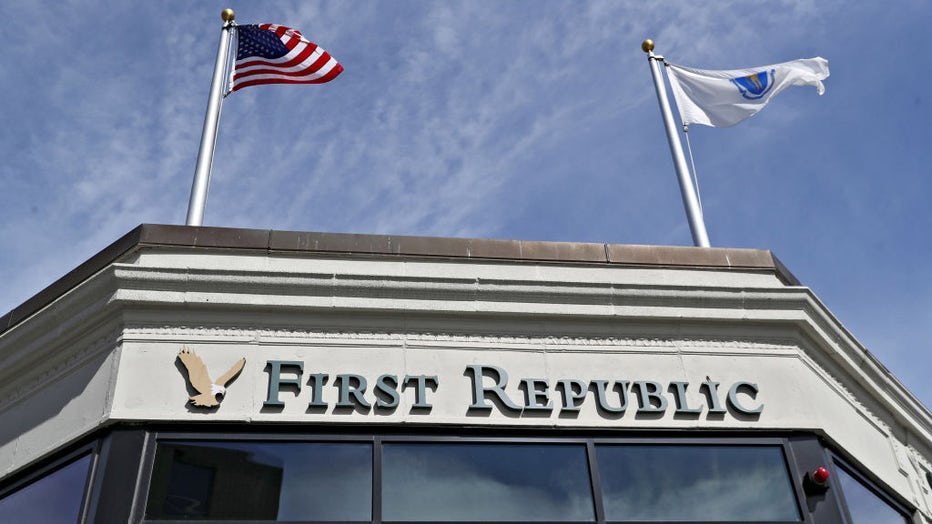 FILE - First Republic Bank in Harvard Square on March 16, 2023, in Cambridge, MA. (Photo by Nancy Lane/MediaNews Group/Boston Herald via Getty Images)
The $30 billion will help First Republic meet its cash requirement in the ratio of cash to loan, and its assets can remain performing assets – giving the bank cushion to function with a working capital as any business would need.
"There is a little bit of a signal here (that) there is a bigger problem out there," Gould shared. "If this was just an isolated incident the banks probably don't jump in."
He predicted the possibility of more bail-outs amid looming threats of regional and local bank failures.
The Federal Deposit Insurance Cooperation covers up to $250,000.
The consequences of potential bank failures are more severe for businesses or high net-worth individuals who have more than $250,000.
The advisor shared two suggestions for those concerned with the state of banks:
He suggested diversifying your deposits among multiple banks, so all deposits remain near or under $250,000.
To track you're your bank's financial health, you can request an annual report and share that with an accountant to provide an assessment.