FBI renews search for California student missing 20 years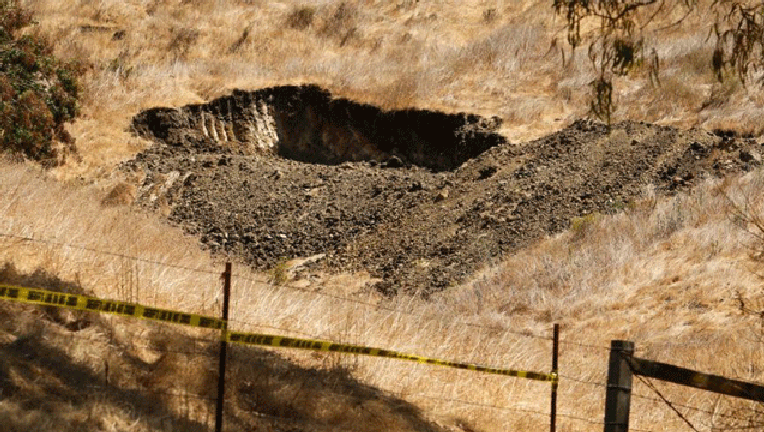 article
An FBI team prepared Tuesday to excavate a site on the edge of California Polytechnic State University, San Luis Obispo, in hope of finding the remains of a student who vanished more than 20 years ago.
Kristin Smart, 19, of Stockton, was last seen in the early morning of May 25, 1996, while returning to her dorm after a party near the campus in the Central Coast region midway between San Francisco and Los Angeles.
At the time, another student told authorities he left Smart near her dormitory after they and another female student walked back.
"We're not sure where this is going to take us," San Luis Obispo County Sheriff Ian Parkinson told a press conference near the excavation site. "Obviously, we want to be optimistic as possible and we hope that this leads us to either Kristin or evidence of Kristin."
The site in hilly terrain next to a campus parking lot was one of several identified in January by dogs specially trained in detecting the scent of very old human remains.
The location was disclosed because of its high visibility but the other sites were being kept secret because "we do not want to tip our hat to the possible suspect or suspects out there," Parkinson said.
"We have developed this lead over the past couple of years and have been working on it," Parkinson said. "This lead was determined, or developed, after a comprehensive review of the entire case."
The dig, expected to begin in earnest Wednesday and last about four days, was timed to occur while classes were not in session at Cal Poly. The excavation was to go 3 feet deep and extend outward 90 feet, involving 25 FBI agents and unspecified special equipment.
The area was searched at the time of the disappearance, along with most of the rest of the campus, the sheriff said.
"The Smart family, who I have communicated with for the past six years and specifically today, know we're here," Parkinson said. "They fully support our efforts."
According to reports at the time, a neighbor in Smart's dorm called university police the next morning and reported that she hadn't returned. But other students said they thought she had gone camping, so officers didn't declare her missing for three days.
The student who told of leaving Smart near her dorm was questioned by authorities and his home was searched but he was not arrested or charged in the case. Asked if that man is a suspect, Parkinson said, "I would say it's safe to say he's a person of interest in the case."
The sheriff also said it was "probably accurate" that authorities were now no closer to making any arrest than they were previously.
A California law, the Kristin Smart Campus Safety Act of 1998, now requires campus police to spell out exactly when they will call in outside authorities to investigate a violent crime.
Cal Poly San Luis Obispo is part of the 23-campus California State University system.