FBI confirms capture of Jan. 6 attack fugitive in New Jersey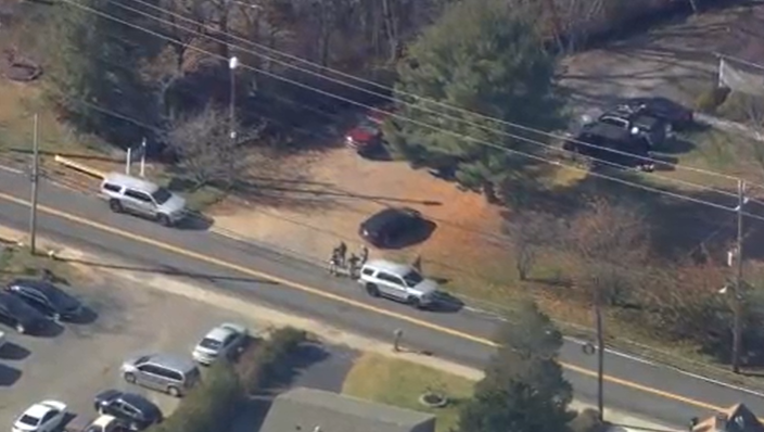 article
NEW JERSEY - After three days of searching for the suspect in the Jan. 6 attack on the U.S. Capitol who fled as federal agents approached his home--Gregory Yetman turned himself into Monroe Township Police Friday morning.
PREVIOUSLY: Manhunt underway in New Jersey for man wanted in Jan 6. Capitol riot
A federal arrest warrant was first issued on Monday.
Helmetta's mayor, Christopher Slavicek, told the New York Times the search began at 8 a.m. Wednesday when FBI agents came to arrest Yetman, and he "fled and went off into the woods."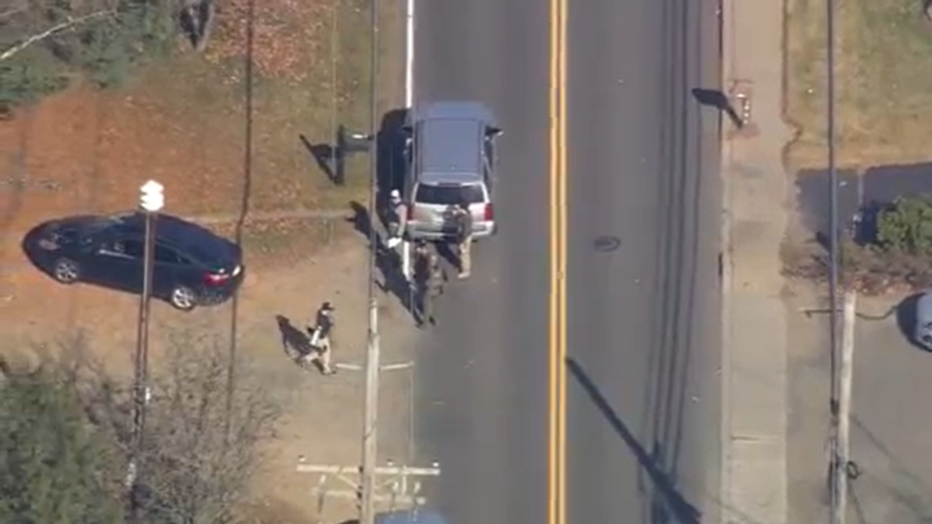 SkyFox pictures show FBI agents, officers from state, county and local police departments aiding in the search on Wednesday.
The search for Gregory Yetman
On Thursday, the FBI offered a $10,000 reward for information leading to finding Yetman.
"We will be in the area staging until Yetman is arrested," the FBI's Newark office said in a statement Thursday morning. 
The FBI even set up a command operation at the local community center.
FBI agents and officers from state, county and local police departments aided in the search. 
Charges
Yetman is charged with assaulting, resisting, or impeding certain officers; obstruction of law enforcement during civil disorder; entering and remaining in a restricted building or grounds; engaging in physical violence in a restricted building or grounds; and committing an act of physical violence in the Capitol grounds or buildings, according to the FBI.
Mayor Slavicek said there was "certainly a sense of heightened anxiety" in and around Helmetta as the search progressed.
There were "search helicopters flying at tree height and various law enforcement agencies going up and down the roads," he said.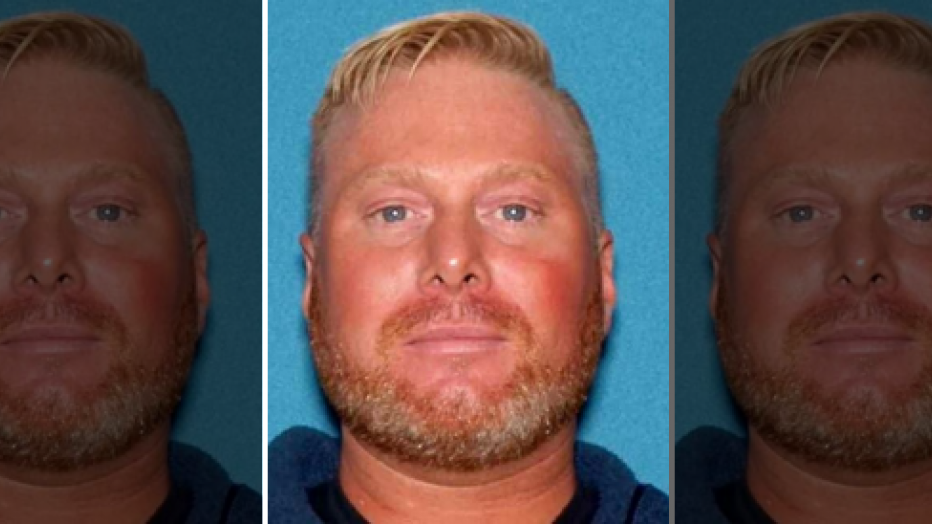 Who is Gregory Yetman
USA Today reported earlier this year that Yetman, whom it identified as a former military police sergeant in the New Jersey National Guard, had been interviewed by the FBI about his participation in the riot, and that he was suspected of firing pepper spray at protesters and police officers.
Yetman told the newspaper he did nothing wrong at the Capitol, and denies pepper-spraying anyone.
Approximately 1,200 people have been charged with Capitol riot-related federal crimes. Over 800 of them have pleaded guilty or been convicted by a jury or judge after a trial. More than 700 of them have been sentenced, with roughly two-thirds receiving terms of imprisonment ranging from three days to 22 years.
The Associated Press contributed to this report.