Father shields 1-week-old baby as Mississippi tornado destroys home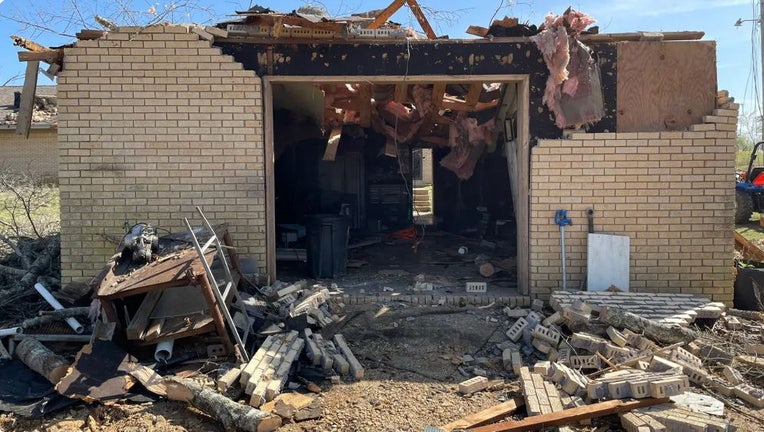 article
WINONA, Miss. - A family of four is safe after their home took a direct hit from an EF-3 tornado.
Tornadoes ravaged the South, killing dozens and decimating towns across Mississippi and Alabama.
In Winona, Mississippi, a family was forced to take shelter as the tornado headed straight for their home.
VIDEO INSIDE AMORY SCHOOL SHOWS MOMENTS MISSISSIPPI TORNADO HIT
FOX News multimedia reporter Austin Westfall spoke with the family about the moments leading up to the twister.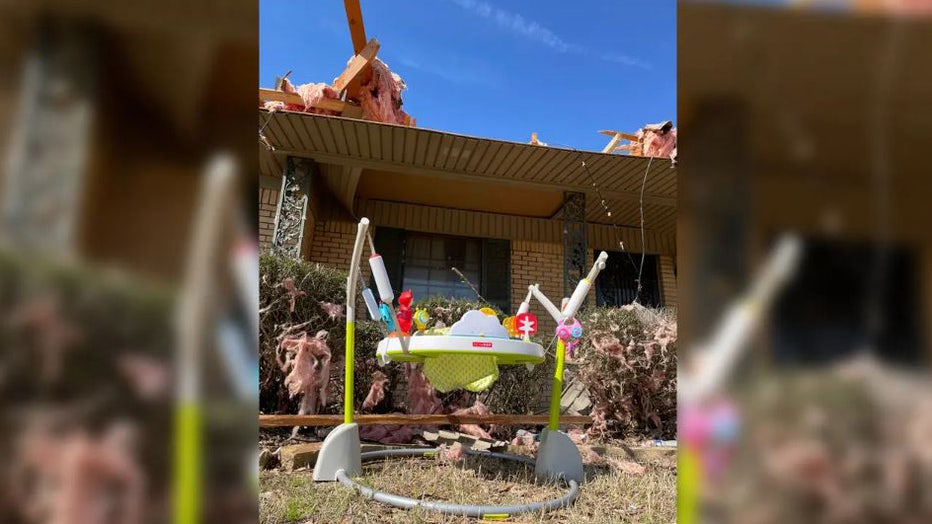 The children's toys were thrown to the front yard after a tornado hits the family's home in Winona, MS. (Austin Westfall/FOX/FOX Weather)
The family, who wished not to speak on camera, described the horror and their stress during that time.
The moment they heard the warnings, they hunkered down in the most interior part of their home. The man, his fiancée and his two children gathered in the hallway as the tornado approached.
"(The father) laid on top of them, shielding them while this 15 to 20 seconds of chaos ripped through their home," Westfall said.
MISSISSIPPI TORNADO SURVIVOR SAYS IT FELT LIKE STORM WAS 'TRYING TO SUCK US UP'
The father shielded his two children, one of which was one one-week-old, as the tornado hit their home.
They watched as the roof bounced up and down. Debris flew throughout their home, and insulation was pulled from the walls. The children's toys now lying in their front yard.
They now begin to pick up the pieces of their home that have been within their family for four decades.
'PURELY CATASTROPHIC': MISSISSIPPI TORNADO VICTIM DESCRIBES SURVIVING MONSTER STORM IN HER BATHTUB
The tornado continued to move through the southern part of Winona. Crews continued to survey the town but gave the tornado a preliminary EF-3 rating on the Enhanced Fujita Scale.
Pres. Joe Biden on Sunday approved Mississippi's major disaster declaration that would free up federal funds to help the victims.