Elon Musk says first human patient will soon receive Neuralink brain implant
Billionaire CEO Elon Musk said Wednesday his company Neuralink is ready to test its first cybernetic implant on a human patient. 
In a blog post, Neuralink announced that recruitment is open for the first-in-human clinical trial of its wireless brain-computer interface (BCI). The Precise Robotically Implanted Brain-Computer Interface (PRIME) study will evaluate the safety of Neuralink's implant (N1) and surgical robot (R1) and assess whether the device can help paralyzed people control external devices with their thoughts.
"The first human patient will soon receive a Neuralink device. This ultimately has the potential to restore full body movement," Musk posted on X, the social media platform formerly known as Twitter. 
"In the long term, Neuralink hopes to play a role in AI risk civilizational risk reduction by improving human to AI (and human to human) bandwidth by several orders of magnitude," he added. "Imagine if Stephen Hawking had had this." 
ELON MUSK'S BRAIN IMPLANT TECHNOLOGY GAINS FDA APPROVAL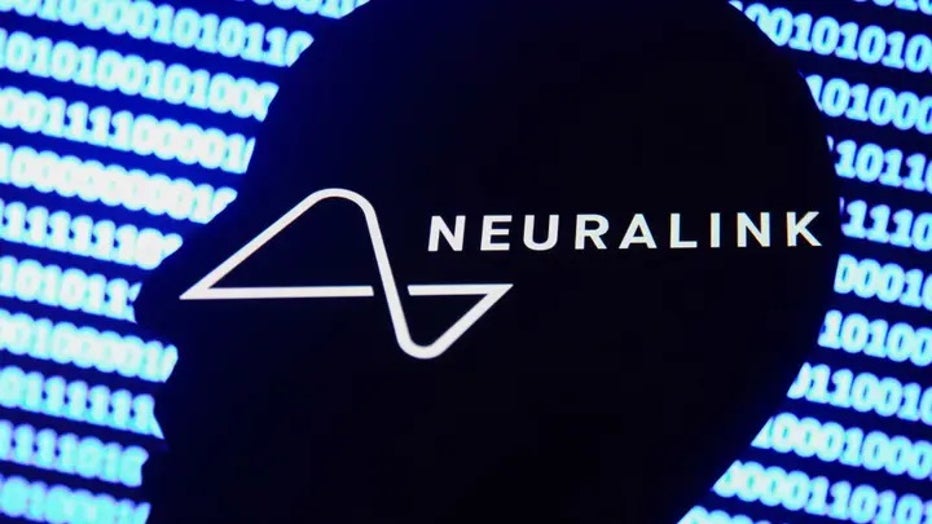 The Neuralink logo, a silhouette of a human head and binary code displayed on a screen are seen in this illustration created in Krakow, Poland, on Dec. 10, 2021. (Jakub Porzycki/NurPhoto via Getty Images)
Hawking, the late theoretical physicist, suffered from Lou Gehrig's disease, a rare condition that causes paralysis. 
In May, Neuralink received Food and Drug Administration (FDA) approval to proceed with human trials for brain implants.
Musk has sought approval for human trials since 2019, but in early 2022, Neuralink's application was rejected. Since then, the company's been working through concerns expressed by the FDA over the safety of the implant.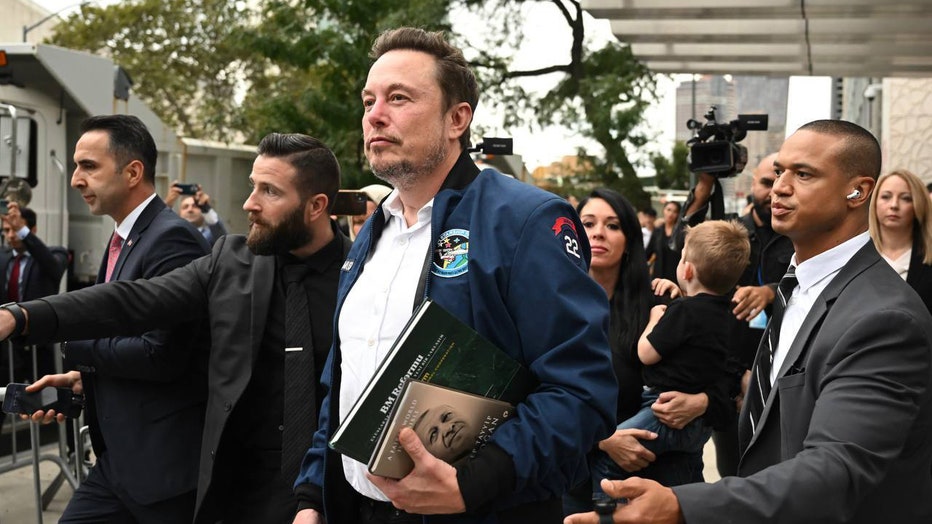 Elon Musk leaves at the Turkish House after meeting with Turkish President Recep Tayyip Erdogan ahead of the 78th session of the United Nations (UN) General Assembly in New York, United States on September 17, 2023. (Photo by Fatih Aktas/Anadolu Agen
Now the company says it is ready to proceed with a study authorized under the investigational device exemption (IDE) awarded by the FDA.  
"During the study, the R1 Robot will be used to surgically place the N1 Implant's ultra-fine and flexible threads in a region of the brain that controls movement intention," Neuralink said. "Once in place, the N1 Implant is cosmetically invisible and is intended to record and transmit brain signals wirelessly to an app that decodes movement intention. The initial goal of our BCI is to grant people the ability to control a computer cursor or keyboard using their thoughts alone."
ELON MUSK SAYS NEURALINK MICROCHIP ALLOWED A MONKEY TO 'CONTROL' COMPUTER WITH BRAIN
The study "represents an important step in our mission to create a generalized brain interface to restore autonomy to those with unmet medical needs," Neuralink said.
People who suffer from quadriplegia due to cervical spinal cord injury or amyotrophic lateral sclerosis (ALS) may qualify to participate in the study.
Musk launched Neuralink in 2016 with the goal of developing a chip that would allow the brain to control complex electronic devices and eventually allow people with paralysis to regain motor function. 
The technology, if successful, would combine artificial intelligence with human capabilities through the use of a brain chip. Musk said he hopes it would help treat brain diseases like Parkinson's, dementia and Alzheimer's.
FOX Business' Greg Wehner contributed to this report.
LINK: Get updates and more on this story at foxbusiness.com.