Ohio votes to legalize marijuana for adult recreational use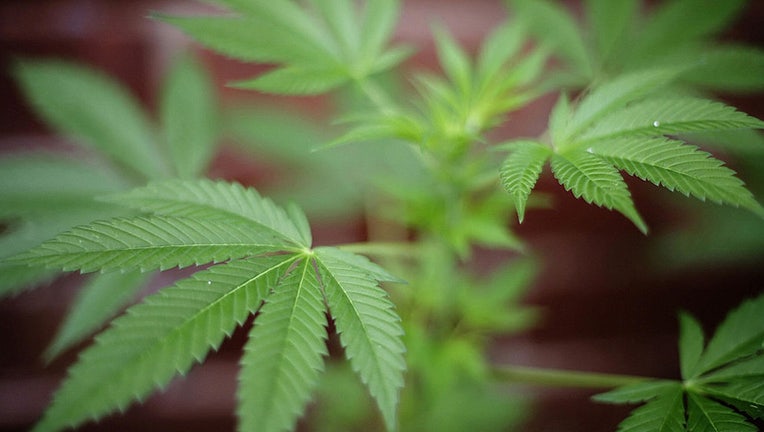 article
COLUMBUS, Ohio - Ohio voters approved a proposal legalizing recreational marijuana on Tuesday, defying Republican legislative leaders who had failed to pass the proposed law.
Passage of Issue 2 makes Ohio the 24th state to allow adult cannabis use for non-medical purposes.
"Marijuana is no longer a controversial issue," said Tom Haren, spokesman for the Coalition to Regulate Marijuana Like Alcohol. "Ohioans demonstrated this by passing State Issue 2 in a landslide. Ohioans are being extremely clear on the future they want for our state: adult-use marijuana legal and regulated."
Election 2023: Kentucky Gov. Beshear reelected, Ohio passes amendment on abortion rights
The new law will allow adults 21 and over to buy and possess up to 2.5 ounces of cannabis and to grow plants at home. A 10% tax will be imposed on purchases, to be spent on administrative costs, addiction treatment, municipalities with dispensaries and social equity and jobs programs supporting the industry itself.
The election's outcome represents a blow to GOP lawmakers, Republican Gov. Mike DeWine and business and manufacturing organizations concerned about its impact on workplace and traffic safety.
But as a citizen-initiated statute, the law is subject to change. Republicans who remain opposed to it in the Legislature are free to make tweaks to the law — or even repeal it, though the political stakes are higher now that the voters have approved it.
Among concerns raised by opponents that lawmakers may revisit is the measure's tax structure, which earmarks none of the earnings for Ohio counties that administer social services programs directed at drug use, addiction and other issues that could rise due to Issue 2's passage.
"This fight is not over," Smart Approaches to Marijuana Action President Kevin Sabet said in a statement. He called on state lawmakers to eliminate provisions of Issue 2 that allow for commercial sales, advertising and production, at a minimum.
RELATED: Ohio voters pass constitutional amendment to protect abortion access
Republican Ohio Senate President Matt Huffman said lawmakers may also reconsider "questionable language" regarding limits on THC, the compound that gives marijuana its high.
"This statute was written by the marijuana industry and should not be treated as a cash grab for their cash crop at the expense of a state trying to emerge from the opioid epidemic," he said in a text sent by his spokesperson.
For the Coalition to Regulate Marijuana Like Alcohol, voter approval marked the culmination of the proposal's yearslong fight to become law.
GOP Secretary of State Frank LaRose first submitted petitions to the Ohio General Assembly on behalf of the coalition in January 2022, triggering a four-month countdown for lawmakers to act. Republican legislative leaders didn't, and lawmakers asserted the group's petitions arrived too late for 2022 ballots.
A lawsuit and settlement ensued, under which the group agreed to wait until this year.
Scott Milburn, spokesperson for the opposition campaign Protect Ohio Workers and Families, called Tuesday's result disappointing. He said the debate now shifts to the Statehouse.
"This ticking time bomb crafted in secret by a Columbus law firm will now be cracked open by the Legislature in the full light of day so they can defuse it in an open, public process before it blows up in Ohio's face," he said in a statement.
LeafLink, a large wholesale cannabis marketplace, commended Ohio residents on approving Issue 2 and urged lawmakers to promptly enact the law as passed.
"This vote presents a tremendous opportunity for the state where legal adult-use sales are projected to exceed $1 billion annually," Policy Director Rodney Holcombe said in a statement. "This move puts Ohio in league with 23 other states that have taken this significant stride forward. We have witnessed firsthand the positive impact of legalized cannabis, including job creation, tax revenue for vital government services and unique business opportunities for entrepreneurs."
RELATED: US health agency recommends loosening federal marijuana laws