Drones flying drugs into the U.S.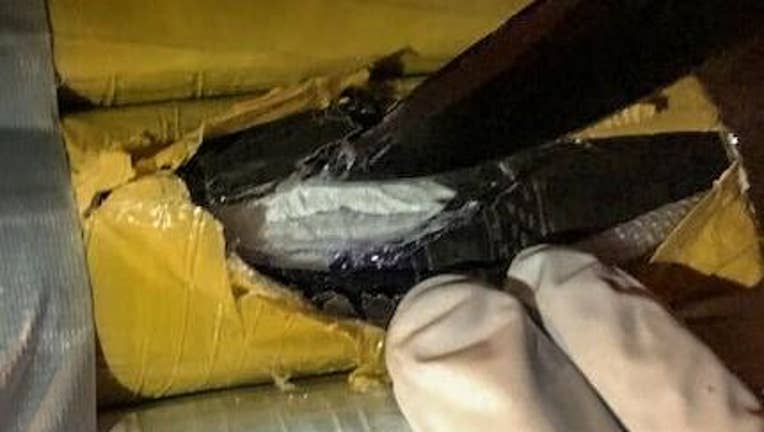 article
NEW YORK - Border patrol agents say they have thwarted two recent attempts to smuggle drugs into the U.S. via drones.
The incidents happened in the past few days in the Yuma, Arizona area.
In one case, Yuma Sector Agents recovered a small bundle from a drone containing approximately 463 grams of methamphetamine.  They said it had an estimated street value of nearly $3,000.
In the second incident over the weekend, individuals in Mexico launched a drone that entered U.S. airspace and dropped multiple packages.  Agents were able to retrieve the ten packages of cocaine that weighed approximately 11 kilograms.
The approximate street value of the cocaine is $306,000.
Border Patrol agents detected another drone on Sunday evening but were not able to find the drugs.
Border agents in Arizona say that they have been seeing a growing trend of drugs being flown from Mexico into the United States via drones for some time.  The first known incident was in 2015.
It has been happening in other areas too.  In California, a man was charged with using a drone to smuggle more than 13 pounds of meth from Mexico into the U.S.