Driver fatigue cited as cause of crash that injured comedian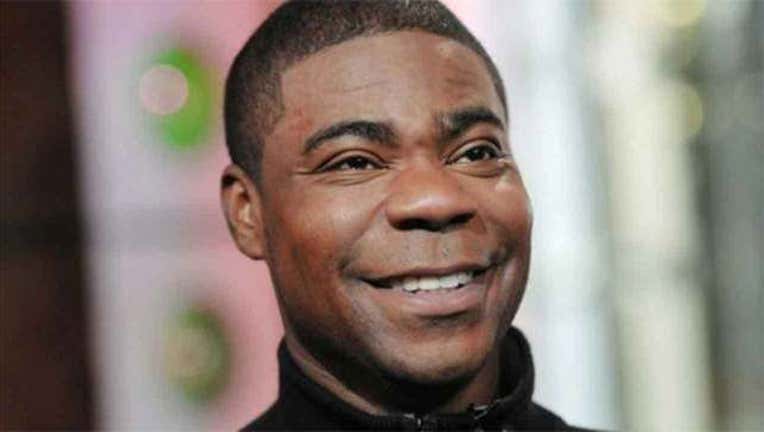 article
WASHINGTON (AP) — The National Transportation Safety Board on Tuesday blamed a fatigued Wal-Mart truck driver for a highway crash last year that severely injured comedian Tracy Morgan and killed another comedian.
However, the board also said the failure of Morgan and other passengers riding in a limousine-van to wear seatbelts and adjusted headrests contributed to the severity of injuries when the limo was struck by the truck.
Investigators said that the driver, Kevin Roper of Jonesboro, Georgia, could have prevented the June 7, 2014 crash if he had slowed to 45 mph, the posted speed limit for the construction work zone on the New Jersey Turnpike where the crash occurred.
Investigators have said the truck was traveling at 65 mph and that it was slow to react to a sign lowering the speed limit to 45 mph in a construction zone. They also have said the truck was traveling at a rate of speed of 47 to 53 mph when it hit the limousine.
Federal accident investigators had said during the hearing that the turnpike crash raised significant safety issues involving driver fatigue and truck safety.
Roper had been awake for the previous 28 hours, board investigators told the meeting, which was aimed at determing the cause of crash and making safety recommendations.
They said that Roper could have prevented the crash if he had slowed to 45 mph, the posted speed limit for the construction work zone on the New Jersey Turnpike where the crash happened.
They said, the truck struck the rear of the limo at a higher speed, starting a chain reaction crash that affected 21 people in six vehicles.
Investigators blamed Roper's slow reaction time on fatigue.
"One tragic aspect of roadway deaths is that so often they could have been prevented," said NTSB Chairman Chris Hart.
Roper had driven over 800 miles from Georgia to a Wal-Mart distribution center in Delaware to pick up a load before starting the trip. He had worked for Wal-Mart for 15 weeks and had had nine "critical event reports," causing him to lose his safety bonus, investigators said. Critical event reports, which are generated by a truck's computers and downloaded by Wal-Mart, record things like hard-braking, activation of the vehicle's stability control system or other events that might indicate unsafe driving.
Investigators also said the limousine-van wound up on its side after the crash with its rear doors jammed shut. A sheet of plywood that had been added to the limo to separate the cab from passengers blocked occupants from escaping the vehicle through the front doors after the crash.
It took emergency responders working with the assistance of other motorists 37 minutes to remove the first of the crash victims from the rear of the limo.
"I shudder to think what would have happened if this vehicle had caught fire," said board member Robert Sumwalt.
None of the passengers in the back of the 10-seat limo, nor the driver, were wearing seatbelts.
Investigators were also critical of the performance of emergency responders. Many of the responders, especially those first on scene, were volunteers. New Jersey doesn't have requirements for the number of training hours volunteer emergency responders must have or a certification program, they said.
Comedian James "Jimmy Mack" McNair of Peekskill, N.Y., a mentor of Morgan's, was killed. Morgan suffered head trauma, a broken leg and broken ribs, and was in a coma for two weeks. Three other passengers in the limo suffered serious injuries.
Morgan, a former "Saturday Night Live" and "30 Rock" star, and the others were returning from a show in Dover, Delaware.
Roper was charged with death by auto and four counts of assault by auto in state court in New Jersey. The criminal complaint alleged Roper operated the truck "without having slept for a period in excess of 24 hours resulting in a motor vehicle accident." A person can be charged with assault by auto if he or she causes injury after knowingly operating a vehicle after being awake for more than 24 hours under New Jersey law.
The safety board has long raised concerns about operator fatigue leading to accidents across all modes of transportation, from airline pilots to train engineers.
In May, Morgan and two friends injured in the crash settled a lawsuit against Wal-Mart for an undisclosed amount. The Bentonville, Arkansas-based company settled a wrongful death claim filed by McNair's children for $10 million, according to court papers.
Using a cane, Morgan made his first public appearance this June on NBC's "Today" show and said he hoped to resume his career but that he wasn't 100 percent healed. He hasn't performed since the accident.
___
Follow Joan Lowy on Twitter at http://www.twitter.com/AP_Joan_Lowy