Dream job? Company will pay you to make your bed every day
What if the only thing between you and $1,000 was making your bed?
The jewelry company Shane Co. wants to make this a reality by awarding $1,000 to someone who can commit to making their bed daily for 30 days. 
To qualify, you must be able to make your bed every day for a full month. You must also have the ability to provide insightful thoughts on how the daily exercise impacts your overall feelings. 
The company said the winner can keep a simple journal, jot down some notes on their phone, or even vlog about it — the choice is theirs.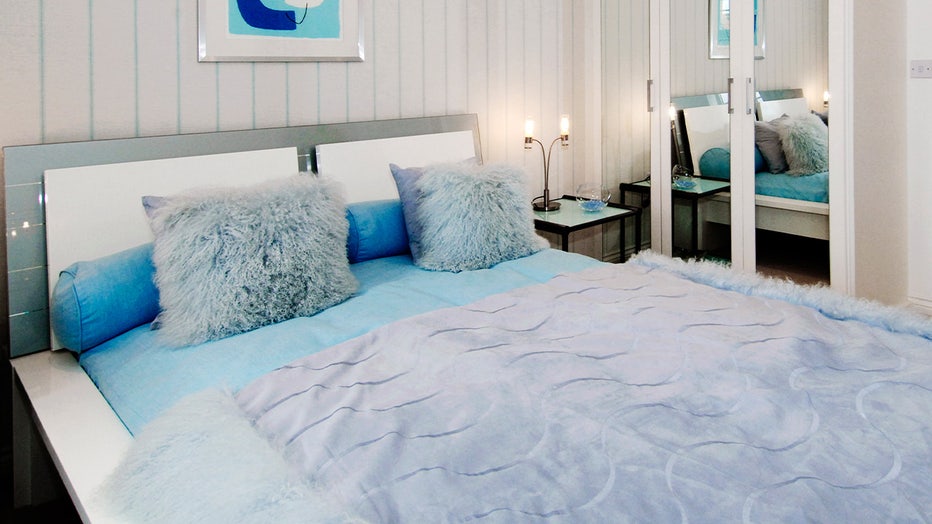 File: Luxury modern bedroom in new build house. (Credit: Julian James/Construction Photography/Avalon/Getty Images)
"We're excited to hear how this little change can make a big difference in your life," Shane Co. wrote in a press release announcing the contest.
According to the company BetterSleep, making the bed can improve a person's mood, sleep quality and productivity. 
Those interested in entering must fill out a brief questionnaire here.
RELATED: Eating junk food may hinder deep sleep, study says
The deadline for contest entries is December 8. The winner will be announced on Dec. 22.
Applicants must be 18 years old or older and a U.S. citizen or permanent resident to apply.
But Shane Co. is no stranger to these contests.
In January, they offered men and women the chance to win $1,500 by going on 15 first dates. 
RELATED: Looking for love? You can get paid $1,500 to go on 15 first dates
The selected winner would be required to secure 15 dates with 15 different partners, through a dating app or another avenue, and document the journey over the course of five months. 
This story was reported from Los Angeles.