DOJ sues to block JetBlue and Spirit Airlines merger
The Department of Justice announced on Tuesday it sued to block JetBlue from buying Spirit Airlines, saying the merger would reduce competition and drive up fares for consumers. 
"By acquiring Spirit, JetBlue will eliminate the largest ultra low-cost carrier in the United States," said U.S. Attorney General Merrick Garland. "The merger of JetBlue and Spirit would result in higher fares and fewer choices for tens of millions of travelers across the country." 
JetBlue is arguing the merger with Spirit would help travelers by creating a stronger airline that could better compete with American, Delta, United and Southwest, but the DOJ said the merger is all about eliminating Spirit's low-cost fares.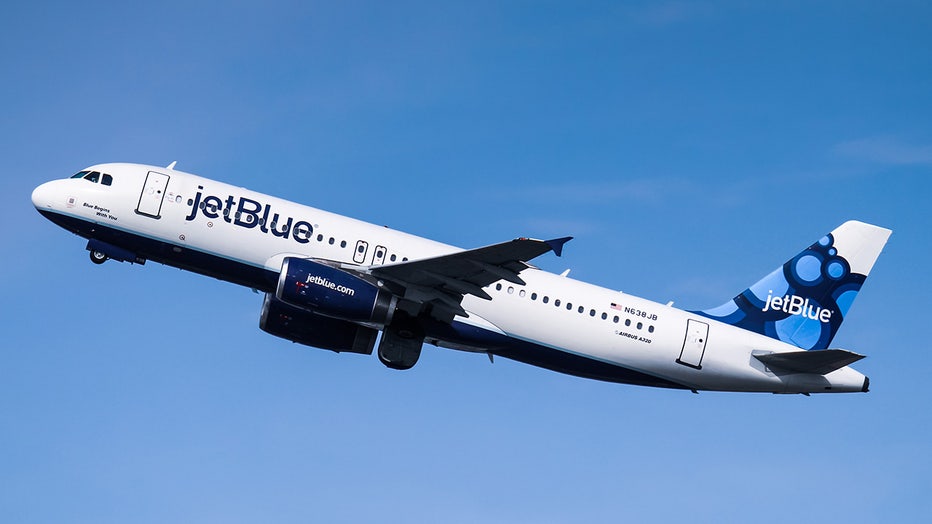 FILE - JetBlue plane taking off. (JetBlue)
"Spirit's own internal documents estimates that when it starts flying a route, average fairs fall by 17% and an internal JetBlue document estimates that when Spirit stops flying a route, average fairs go up by 30%," according to DOJ lawyers. 
Transportation Secretary Pete Buttigieg told FOX 5 New York the department is also fighting to block the merger. 
"Over the years, there's been more and more consolidation, merger after merger of fewer and fewer airlines to choose from and I think that puts passengers at a disadvantage," Buttigieg said. 
The airlines vowed to continue fighting to salvage their agreement.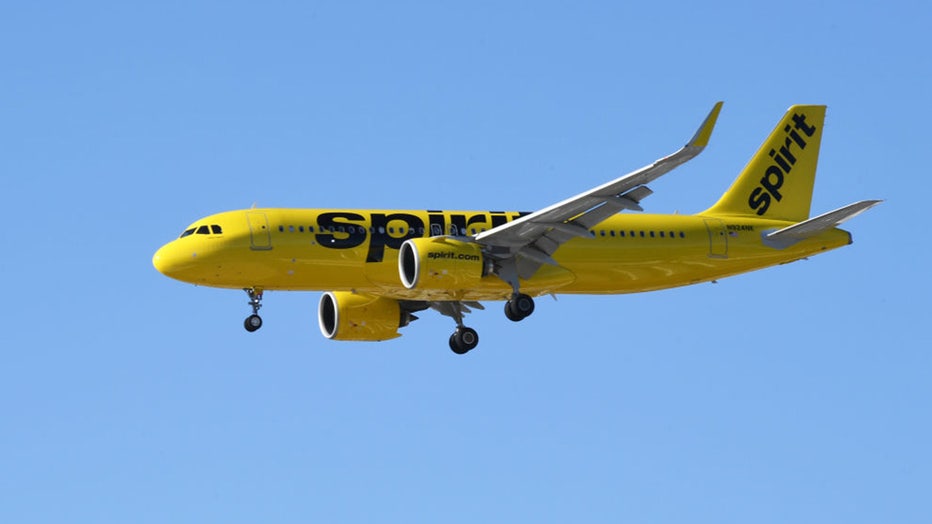 FILE - A Spirit Airlines jet comes in for a landing at McCarran International Airport on May 25, 2020 in Las Vegas, Nevada. (Ethan Miller/Getty Images)
JetBlue CEO Robin Hayes said the merger would boost competition by making his New York-based airline bigger and better able to go up against American, United, Delta and Southwest. He blamed the DOJ for airline consolidation. 
"We believe the DOJ has got it wrong on the law here and misses the point that this merger will create a national low-fare, high-quality competitor to the Big Four carriers which — thanks to their own DOJ-approved mergers — control about 80% of the U.S. market," Hayes said. 
The Associated Press contributed to this report.