Delta flight aborts takeoff after Learjet makes wrong turn at New Orleans airport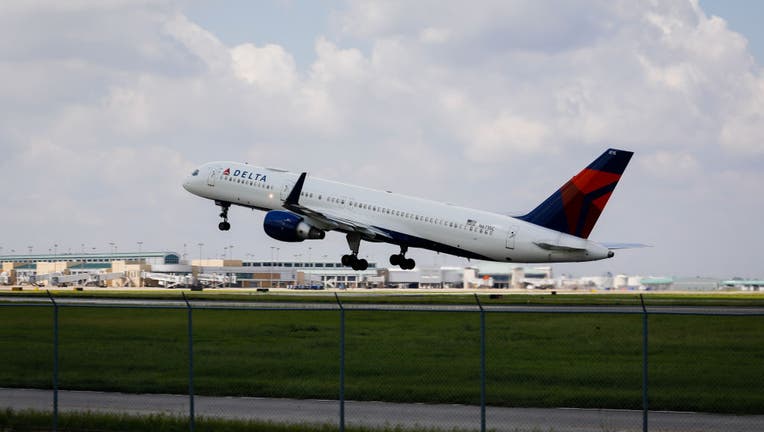 article
NEW ORLEANS - A Delta flight abruptly aborted a takeoff after a Learjet made the wrong turn on a runway at Louis Armstrong New Orleans International Airport on March 31. 
The Federal Aviation Administration said the air traffic controller told the Delta flight to halt out of an abundance of caution. 
"An air traffic controller cancelled the takeoff clearance for Delta Air Lines Flight 1482 after a Learjet landed at Louis Armstrong New Orleans International Airport and made a wrong turn onto a taxiway," the FAA said in a statement to FOX Television Stations. "The Learjet never crossed the hold short line. The controller cancelled the takeoff clearance for the Delta Airbus A321 out of an abundance of caution."
RELATED: Passenger detained at LAX after opening emergency exit door of plane
The airline said the Airbus A321-200 was heading from New Orleans to Salt Lake City with 164 customers and 6 crew on board. The flight was canceled and passengers were rebooked.  
Dallas Richins was a passenger onboard the Delta flight and was heading home in Utah. 
"It was the first time I've really been scared on an airplane -- and I've landed in Tucson with a fire truck spraying foam -- and it didn't bother me as bad as last night," Richins told Fox 8. 
Richins also told the outlet passengers remained on the plane for 45 minutes afterwards to let the brakes cool down. 
"The flight crew of Delta 1482 on March 31 completed a successful rejected takeoff procedure at the direction of Air Traffic Control at New Orleans International Airport," Delta said in a statement to FOX Television Stations. Nothing is more important than the safety of our customers and people and we apologize to our customers for the inconvenience and delay of their travels."
The incident is the latest string of runway incidents and other close calls the FAA is investigating. The administration addressed those past incidents at a safety summit last month.
RELATED: Pilot from another airline helps Southwest plane land safely after captain needs 'medical attention'
Among the other recent incidents now being investigated:
— Last week pilots of a small airliner aborted their landing in Burbank, California, after a controller cleared another plane to take off from the same runway; the NTSB is investigating.
— A United Airlines jet crossed a runway at Honolulu International Airport in front of a Cessna cargo plane that was landing on the same runway on Jan. 23.
— The NTSB took the rare step of issuing subpoenas for pilots of an American Airlines plane that crossed a runway that a Delta Air Lines jet was using to take off Jan. 13 at New York's John F. Kennedy International Airport. The American pilots initially refused to sit for recorded interviews, but they complied after getting subpoenas, Homendy said.
— Federal officials are taking another look at an incident in which a United Airlines jet taking off from Hawaii dove to within 800 feet of the ocean before recovering. United says pilots of the December flight are getting additional training.
The Associated Press contributed to this report. This story was reported from Los Angeles.