Defense seeks mistrial in NJ officer's shooting death, jurors return Monday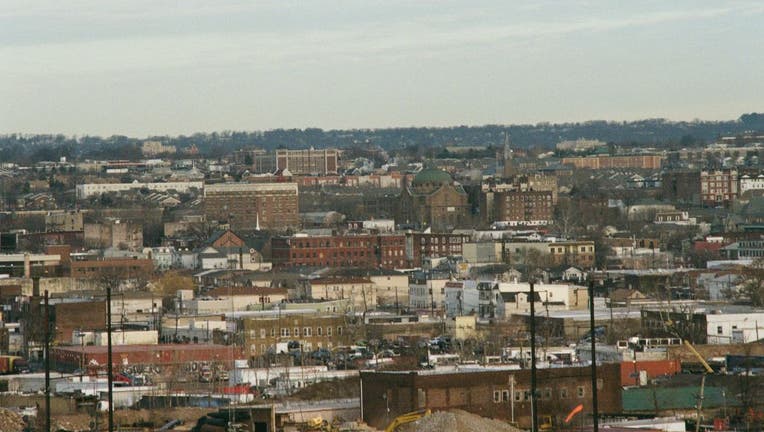 article
Jurors who have already deliberated for four days in the trial of a New Jersey police officer charged in a chase and shooting that killed one man and wounded another will be back in the courtroom Monday with the defense seeking a mistrial.
Newark patrolman Jovanny Crespo faces charges including aggravated manslaughter, aggravated assault and misconduct. He's accused of using unjustified deadly force when he shot two men in a car with a gun during a wild high-speed chase in January 2019.
RELATED: Suspect injured after Newark police-involved shooting
Dashboard and police body camera video show Crespo jumping out of his patrol car and firing three times during the pursuit. Essex County prosecutors say that violated guidelines of the state attorney general's office, which say police may use deadly force only if they or someone else is in "imminent danger" of death or serious bodily harm.
Forty-six-year-old Gregory Griffin, the driver, was killed and another man, a passenger, was critically wounded. Crespo said he saw a gun pointed at him at each location and fired in self-defense. He spent a week in jail following his May 2019 indictment and has been suspended without pay.
RELATED: Supreme Court will decide if some judges have gone too far in striking down gun restrictions
NJ.com reports that near the end of the fourth day of deliberations Friday, jurors sent the judge a note saying they had discovered that one member of the panel "had prior knowledge and opinion of the case."
With no alternates left, defense attorney Patrick Toscano moved for an immediate mistrial, saying keeping the juror on the panel would be prejudicial to his client. The prosecutor urged the judge to tell the jury to disregard any prior knowledge or opinion and focus on the evidence.
The judge told jurors to return Monday but didn't tell them about the mistrial motion, saying he would deal with the contents of the note at that time. Earlier in the trial, three jurors were excused for scheduling conflicts and replaced by the three alternates.
Associated Press contributed to this report.