Deadly fire in Brooklyn deli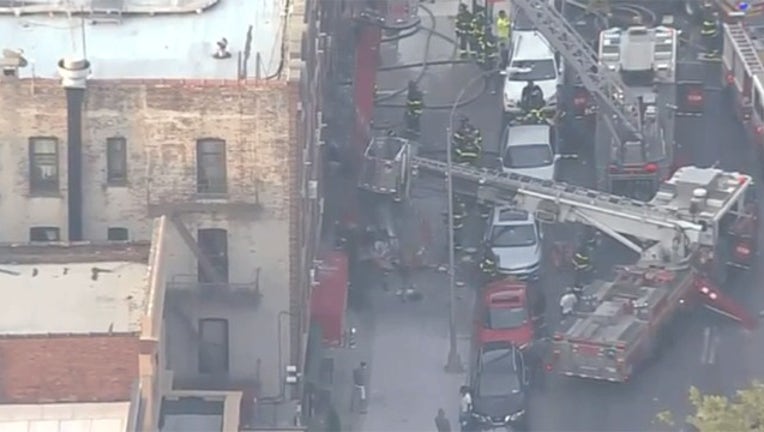 NEW YORK (FOX 5 NY) - One woman is dead and four people suffered serious injuries after a fire broke out at a New York City building housing a deli and apartments.
The blaze broke out around 6 a.m. Friday at a building in Brooklyn's Crown Heights neighborhood. 
Four other people, including three firefighters, suffered minor injuries. The fire started in a four-story building with a deli on the ground floor and apartments on the upper floors.
The cause of the fire is under investigation.
Copyright 2018 The Associated Press. All rights reserved. This material may not be published, broadcast, rewritten or redistributed.