Dead whale washes ashore in NYC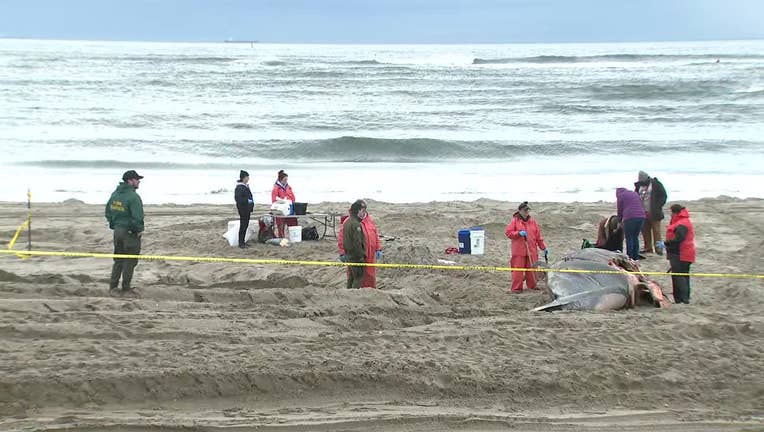 article
NEW YORK - Another dead whale has been found on the shore of a local beach.
A whale that is believed to be a juvenile minke whale was found at the Rockaway shoreline in Queens around Beach 29th St. at around 9 a.m.
New York City Parks Department responded to monitor the area.
Get breaking news alerts in the free FOX5NY News app!  |  Sign up for FOX 5 email newsletters
The National Oceanic and Atmospheric Administration, the Atlantic Marine Conservation Society, and NYS Department of Environmental Conservation coordinated a plan for the examination of the whale and disposal.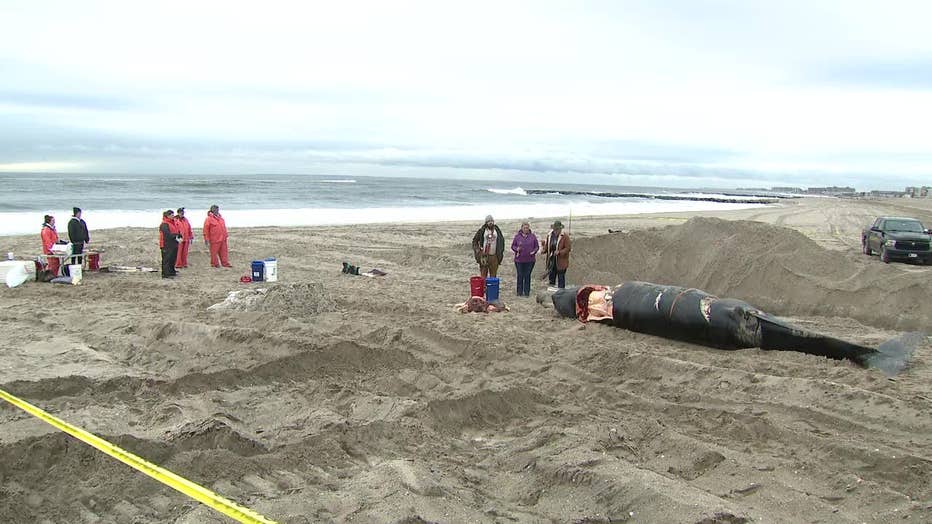 In a statement, the NYC Parks Department said: "We mourn the loss of this awe-inspiring creature."
Clean Ocean Action said this was the 10th whale to wash ashore in the New York-New Jersey region since Dec. 5, 2022.  It comes just 4 days after a whale was stranded in Manasquan, New Jersey.
Environmentalists and opponents of an offshore wind project have called for a federal probe into the whale deaths in New Jersey and New York.
Groups from the two states wrote President Joe Biden requesting a probe of the deaths of whales in areas being prepared for large-scale offshore wind farms. They also are asking for a halt to site work until the causes are determined.
Government officials say that project is not a factor and say ship strikes are responsible for some of the deaths.