Report: Damar Hamlin to be paid in full after cardiac arrest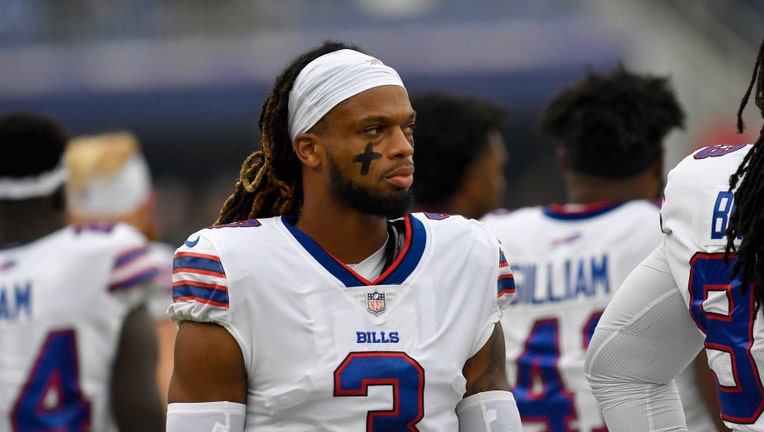 article
The Buffalo Bills plan to honor safety Damar Hamlin's full contract after he went into cardiac arrest following a hit against the Cincinnati Bengals last week, NFL Insider Ian Rapaport reported Sunday. 
Hamlin was placed on injured reserve this week after he was taken off a ventilator and showed the ability to breathe on his own last Friday. Rapaport said Hamlin's 4-year, $3.64 million contract contains a standard split to pay him at a lower rate if he ended up on injured reserve.
RELATED: Bills win for Damar Hamlin, eliminate Patriots from playoffs
Citing sources, Rapaport said the Bills worked out an agreement with the NFL and NFL Players Association to pay him the full amount, WGRZ-TV in Buffalo noted. 
In providing their daily update on Hamlin, the Bills said he continues to breathe on his own but remains in critical condition at the University of Cincinnati Medical Center. 
Hamlin, who's having a remarkable recovery, was watching the Buffalo Bills-New England Patriots game from his hospital bed in Cincinnati. He tweeted a photo of himself Sunday and posted a second tweet when teammate Nyheim Hines scored a touchdown.

The Bills closed their season Sunday with an emotional win over the New England Patriots to clinch the AFC's second seed in the playoffs. 
RELATED: Damar Hamlin shares Instagram message: 'The Love has been overwhelming'
Before the game, Bills and Patriots players came out onto the field for warmups wearing shirts honoring Hamlin. Many Patriots players wore black sweatshirts with the words "Love for Damar" printed on the front. Several Bills players wore t-shirts with Hamlin's likeness on the front and back.
RELATED: Pittsburgh Steelers pay tribute to Damar Hamlin, deliver toys in his hometown
The NFL showed support for Hamlin in Week 18 Sunday with players wearing t-shirts with "Love for Damar 3" on the front and teams (home and away) outlined the field turf with the no. "3" (Hamlin's number) in each 30-yard line number.
The Associated Press and FOX 11 Los Angeles contributed to this report. This story was reported from Washington, D.C.