2 Dallas Zoo monkeys go missing, police believe they were taken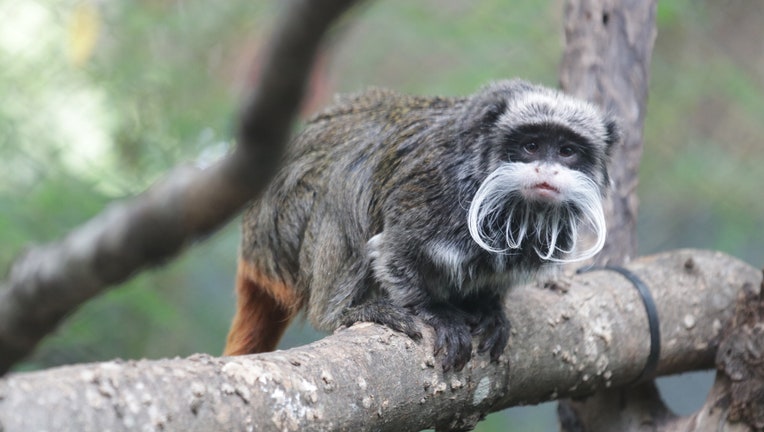 article
DALLAS - The latest chapter in a series of odd occurrences at the Dallas Zoo: two monkeys have gone missing. 
The zoo alerted Dallas police on Monday that two of their emperor tamarin monkeys were gone, and their habitat had been intentionally compromised.
Dallas zookeepers searched the zoo for the animals, who generally like to stay close to home, but they were not found.
The Dallas Police Department says they believe the monkeys were taken.
This is just the latest in a string of strange and possibly criminal events at the Dallas Zoo this year.
Earlier this month, police and zoo officials said Nova, a clouded leopard, was able to escape its habitat after the fence was intentionally cut open.
She was found unharmed hours later.
Zoo officials also found an intentional cut in the langur habitat.
No langurs got out and none were hurt.
Last week the zoo reported an endangered vulture was found dead under "suspicious" circumstances.
The zoo would not release any details around the vulture's death citing the pending investigation, only saying the bird had a "wound."
READ MORE: Dallas Zoo won't rule out inside job in endangered vulture's suspicious death
The Dallas Zoo said there was not any sign of tampering with the vulture habitat.
Dallas police and U.S. Fish and Wildlife have been called in to investigate the occurrences to see if they are connected.
The zoo has added more cameras, security patrols and overnight zoo staff.
Dallas police also loaned portable solar tower units, which provide additional camera coverage.
The Dallas Zoo says it has also limited the number of animals that are allowed to go out at night.
The zoo is offering a $10,000 reward for information that can help lead to an arrest of people responsible for any of the incidents.