Costco adds churro Bundt cake from small California wholesale bakehouse: 'Certified banger'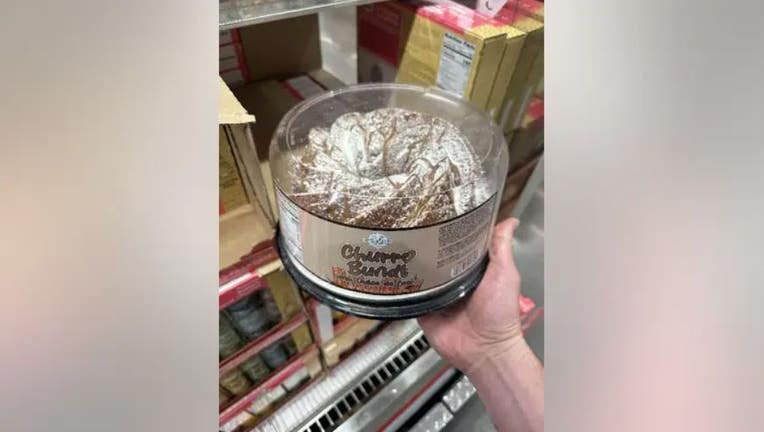 article
Costco Wholesale might be famous for its food court churros, but now the bulk-size retailer is carrying a churro Bundt cake for cinnamon sugar lovers.
The seemingly new item, which is produced by Bakery Street, a California-based dessert maker, has been spotted by Reddit-savvy shoppers who frequent the fan-run Costco subreddit.
"Churro bundt cake – anyone try?" a Reddit user who goes by Impossible_Cow_9178 wrote on Sunday, May 21, with a photo attached.
COSTCO'S 4-POUND LEMON MERINGUE CHEESECAKE GOES VIRAL AS TIKTOK USERS REVIEW THE 'TANGY' TREAT
"What's the verdict?" Impossible_Cow_9178 asked members of the subreddit, which has over 356,000 members.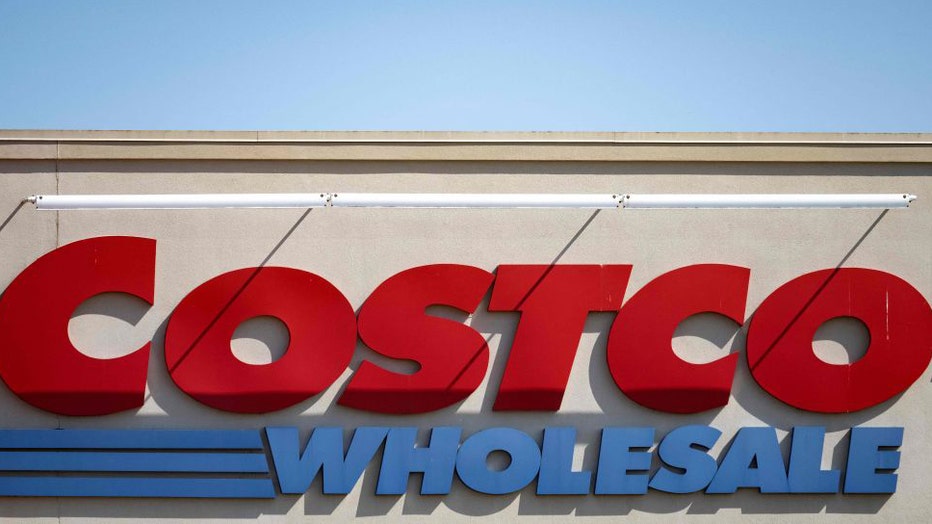 FILE - The Costco Wholesale store in Severn, Maryland, on May 25, 2023. (Photo by JIM WATSON/AFP via Getty Images)
Signage posted at a Costco location in Redwood City, California, shows the Bakery Street Churro Bundt Cake weighs 40 ounces and is retailing for $10.79, according to photos uploaded to Facebook by the group Costco Fans Lifestyle, on Thursday, May 25.
The cake is topped with a dulce de leche drizzle and powdered sugar.
FOX Business reached out to Bakery Street, Costco Wholesale and Costco Fans Lifestyle for comment.
COSTCO'S FOOD COURTS ARE BRINGING BACK THIS FAN-FAVORITE HOT DOG TOPPING
It's not immediately clear if the churro Bundt cake is available nationwide.
Impossible_Cow_9178 purchased the Bakery Street Churro Bundt Cake from a Costco Wholesale location in Danville, California, according to a message FOX Business received from the anonymous Reddit user on Thursday, June 1, via Reddit chat.
At the time of publication, food and shopping bloggers, critics and consumers have not shared video reviews of the churro Bundt cake, but there seems to be high interest from social media users who have come across the few posts that exist.
"I NEED THIS!" one Facebook user wrote.
"All of a sudden I need to make a trip to Costco," a Reddit user commented.
COSTCO'S 5-POUND PEANUT BUTTER CHOCOLATE PIE GOES VIRAL, SHOPPERS SCRAMBLE TO FIND THE BAKERY ITEM
"I was hoping I could find this today. I guess the universe is telling me not today," an Instagram user lamented.
"Welp. Here we go again people. Not ordering the bikini now…" one Reddit user joked.
"My doctor is gonna hate me. More importantly. I'm gonna hate me for eating the whole thing," another Reddit user wrote.
Impossible_Cow_9178 replied to curious Reddit commenters writing that the Bakery Street Churro Bundt Cake is a "certified banger" that tastes like a moist cinnamon pound cake with "a very distinct churro flavor."
COSTCO GIFT CARD HACK REPORTEDLY ALLOWS NON-MEMBERS TO SHOP AT WHOLESALE CLUB: 'KNOW THIS SECRET'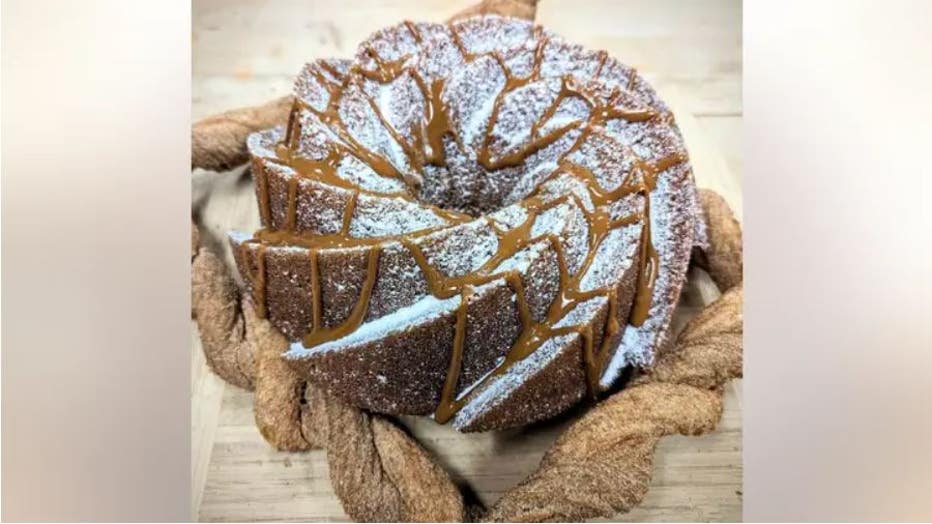 The Bakery Street Churro Bundt Cake reportedly weighs 40 ounces. It's topped with dulce de leche and powdered sugar. (Bakery Street / Fox News)
Several other social media users commented that they have high hopes for Bakery Street's churro cake because they feel the flavor of Costco's food court churros has changed over time.
Costco Wholesale has made headlines in recent months for releasing large and unique dessert flavors at an affordable price, including the retailer's in-house five-pound peanut butter chocolate pie and four-pound lemon meringue cheesecake.
Social media influencers have continually contributed to the rise of Costco desserts by taste-testing and reviewing baked goods sold by the wholesale retailer.
Costco Wholes was ranked the second most trusted brand in America by U.S. consumers, according to a joint survey released by Axios and Harris Poll, on Tuesday, May 23.
CLICK HERE TO READ MORE ON FOX BUSINESS
The members-only bulk-size retailer fell behind Patagonia, an outdoor clothing company, but ranked higher than John Deere, Trader Joe's and Chick-fil-A.