Content creators challenging Montana's ban on TikTok to appear in court
A federal judge is scheduled to hear arguments Thursday in a case filed by TikTok and five Montana content creators who want the court to block the state's ban on the video sharing app before it takes effect Jan. 1.
U.S. District Judge Donald Molloy of Missoula is not expected to rule immediately on the request for a preliminary injunction.
Montana became the first state in the U.S. to pass a complete ban on the app, based on the argument that the Chinese government could gain access to user information from TikTok, whose parent company, ByteDance, is based in Beijing.
Content creators say the ban violates free speech rights and could cause economic harm for their businesses.
READ MORE: Two US tech groups side with TikTok in lawsuit against Montana's ban
TikTok said in court filings that the state passed its law based on "unsubstantiated allegations," that Montana cannot regulate foreign commerce and that the state could have passed a law requiring TikTok limit the kinds of data it could collect, or require parental controls, rather than trying to enact a complete ban.
Western governments have expressed worries that the popular social media platform could put sensitive data in the hands of the Chinese government or be used as a tool to spread misinformation. Chinese law allows the government to order companies to help it gather intelligence.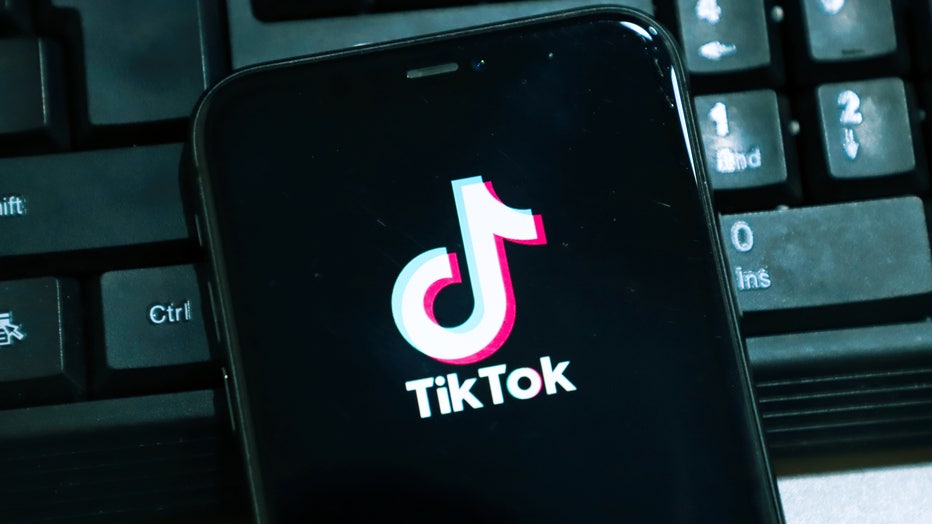 TikTok logo (Photo credit should read CFOTO/Future Publishing via Getty Images)
TikTok, which is negotiating with the federal government over its future in the U.S., has denied those allegations. But that hasn't made the issue go away.
In a first-of-its kind report on Chinese disinformation released last month, the U.S. State Department alleged that ByteDance seeks to block potential critics of Beijing, including those outside of China, from using its platforms.
The report said the U.S. government had information as of late 2020 that ByteDance "maintained a regularly updated internal list" identifying people who were blocked or restricted from its platforms — including TikTok — "for reasons such as advocating for Uyghur independence."
READ MORE: Meta may be using your Facebook, Instagram to train company's AI bot
More than half of U.S. states and the federal government have banned TikTok on official devices. The company has called the bans "political theatre" and says further restrictions are unnecessary due to the efforts it is taking to protect U.S. data by storing it on Oracle servers.
The bill was brought to the Montana Legislature after a Chinese spy balloon flew over the state.
It would prohibit downloads of TikTok in the state and fine any "entity" — an app store or TikTok — $10,000 per day for each time someone "is offered the ability" to access or download the app. There would not be penalties for users.
The American Civil Liberties Union, its Montana chapter and Electronic Frontier Foundation, a digital privacy rights advocacy group, have submitted an amicus brief in support of the challenge. Meanwhile, 18 attorneys generals from mostly Republican-led states are backing Montana and asking the judge to let the law be implemented. Even if that happens, cybersecurity experts have said it could be challenging to enforce.
In asking for the preliminary injunction, TikTok argued that the app has been in use since 2017 and letting Montanans continue to use it will not harm the state.
Montana did not identify any evidence of actual harm to any resident as a result of using TikTok and even delayed the ban's effective date until Jan. 1, 2024, the company said.