Columbia University permanently drops SAT, ACT testing requirement
NEW YORK - Columbia University is making a Pandemic-era change permanent—going forward, standardized tests like the ACT or SAT will be optional when it comes to the admissions process.
On its website, the school wrote that students "cannot be defined by any single factor."
"Our announcement will provide more transparency for applicants and clarity on our admissions policies moving forward," a spokesperson told Fox 5 NY. "It will give applicants more agency in deciding how to best represent themselves through their application."
RELATED: White student sues Howard University for $2 million over racial discrimination
During the COVID-19 pandemic, many schools made standardized tests optional. In 2021, the entire University of California system announced it would permanently abandon tests altogether.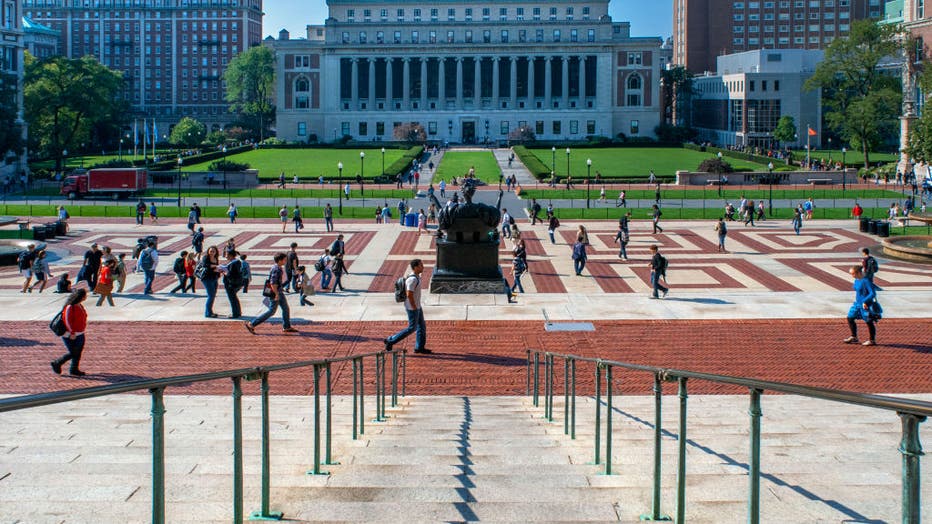 Columbia University. 2960 Broadway corner of 116th Street, New York, Manhattan, USA. (Photo by: Sergi Reboredo/VW Pics/Universal Images Group via Getty Images)
Columbia University is the first Ivy League school to make standardized tests optional when it comes to admissions requirements.
According to Fairtest—an organization that advocates against the misuse and overuse of standardized tests—more than 80% of U.S. bachelor-degree granting institutions are not requiring students seeking fall 2023 admission to submit either ACT or SAT standardized exam scores.
RELATED: Supreme Court hears arguments about Biden's student loan forgiveness plan
"Because of the preparation that people do and the courses that they pay for, it's a barrier to entry for people who might be very bright." said Harry Feder, Executive Director of Fairtest
Feder, who is in favor of doing away with testing for college admissions, says that tests like the ACT and SAT are discriminatory and even rooted in racism.
"[These potential students] might have lots to bring and to offer to the university and just don't do that well on a timed test," Feder adds. "That really doesn't measure much except, frankly, your ability to take a timed test."
RELATED: These are the most and least educated states in America
Yiatin Chu disagrees. She runs Asian Wave Alliance, an organization and political club that advocates for causes on behalf of Asian New Yorkers.
"Everything else besides a standardized test score is subjective," Chu said. "The S.A.T. and the ACT is the only standardized metric that these colleges have to really be able to evaluate students uneven playing field."
To the argument that the tests are discriminatory and eliminating them might make colleges more diverse, she doesn't buy it. In fact, she says it could actually lead to further discrimination when it comes to Asian-American students.
"With [tests] gone, it's kind of a free for all," Chu said. "Like whatever you want to pick and choose to select-- the student is going to be in the hands of the admissions officer… I see this as furthering the discrimination of many Asian American students."