City council unveils new approach to homeless, drug-ridden corridor of East 14th Street
For many New Yorkers, the corner along E. 14th St., and 1st Avenue is not likely to end up in any "I Love New York" commercials anytime soon. 
The corner is consistently the scene of homelessness, drug use, and unlicensed vendors - which residents tell said are selling items stolen from stores nearby or pillaged from community refrigerators in the neighborhood. 
Residents also told FOX 5 New York that assaults and intimidation by individuals who may be mentally ill is also a consistent issue. 
Now, City Council member Carlina Rivera has partnered with the city to create a unit called "Street health, outreach, and wellness," also known as SHOW. 
A picture of the new unit displayed a physician, addiction counselor, social worker and a community health worker. 
Riviera's office said the unit offers on-the-spot services with the hopes of clearing the area of threats to the safety of local residents.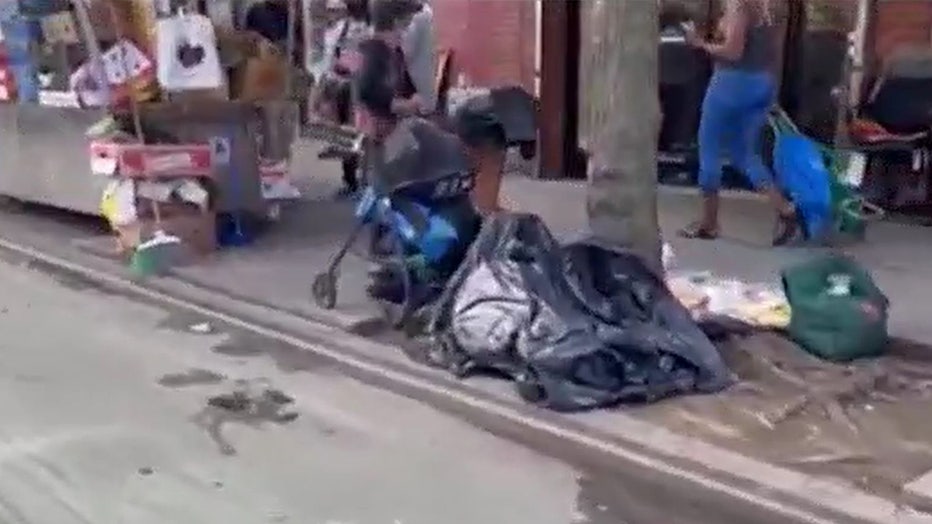 "Historically, this intersection has been a focal point for illicit street vendors peddling subpar goods and intimidating passersby. Our office has worked with DSNY and DCWP to address those concerns. Recently, the area has become a gathering spot for individuals experiencing homelessness or struggling with mental health challenges. Concerned residents have brought numerous complaints to our attention including concerns pertaining to individuals frequently found sleeping on the sidewalks, engaging in the noticeable use of drugs, and exhibiting instances of aggressive and or violent behavior towards others. Our office takes these concerns seriously and is actively working towards addressing and resolving these issues," according to a news release from the city council's office. 
Residents welcomed the new SHOW unit, but also said police should be deployed with them to arrest those engaged in illegal drug use and violent behavior.