Check it out: Man catfishing in Missouri snags 4-foot prehistoric fish instead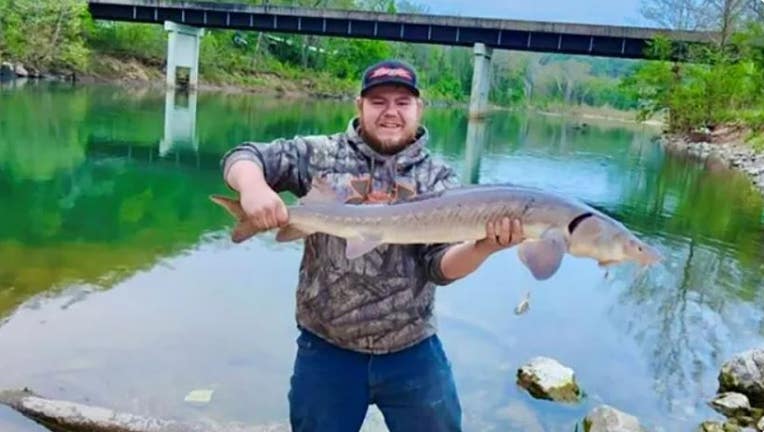 article
A man catfishing along a Missouri river was surprised when he reeled in an unexpected prehistoric fish.
The Missouri Department of Conservation said Chandler Lee Tudor hooked and landed a 4-foot lake sturgeon out of the Gasconade River in Pulaski County earlier this week. 
Tudor was using worms as bait attempting to catch a catfish as he was fishing at the Riddle Bridge Access.
REPORT HIGHLIGHTS THE 10 MOST ENDANGERED RIVERS IN AMERICA
Wildlife officials say lake sturgeon are large and prehistoric fish that live in the Missouri and Mississippi river systems. They can grow to lengths of 8 feet and weigh up to 300 pounds.

"Lake sturgeon are protected as an endangered species in Missouri and must be returned to the water if captured," the MDC said.
After a quick picture to document the catch, the MDC said the fish was immediately released back into the Gasconade River.