Alabama judge finds Carlee Russell guilty of abduction 'hoax'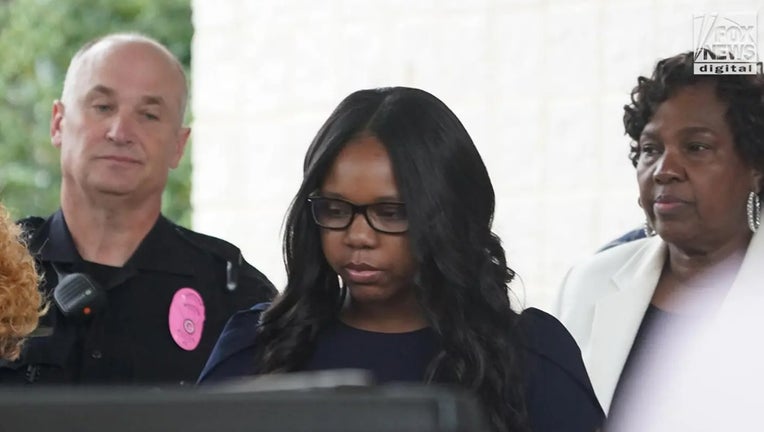 article
HOOVER, Ala. - An Alabama judge has found Carlee Russell, the woman who allegedly faked her own abduction in July, guilty of two misdemeanor charges.
Russell pleaded not guilty to charges of false reporting of an incident and false reporting to law enforcement.
CARLEE RUSSELL'S BOYFRIEND TELLS HIS SIDE OF THE STORY: 'THIS IS MY LAST TIME TALKING ABOUT THIS'
The state recommended one year in jail, six months for each charge. It's the maximum sentence. They also recommended Russell pay a fine of $831 and restitution of $17,974.88.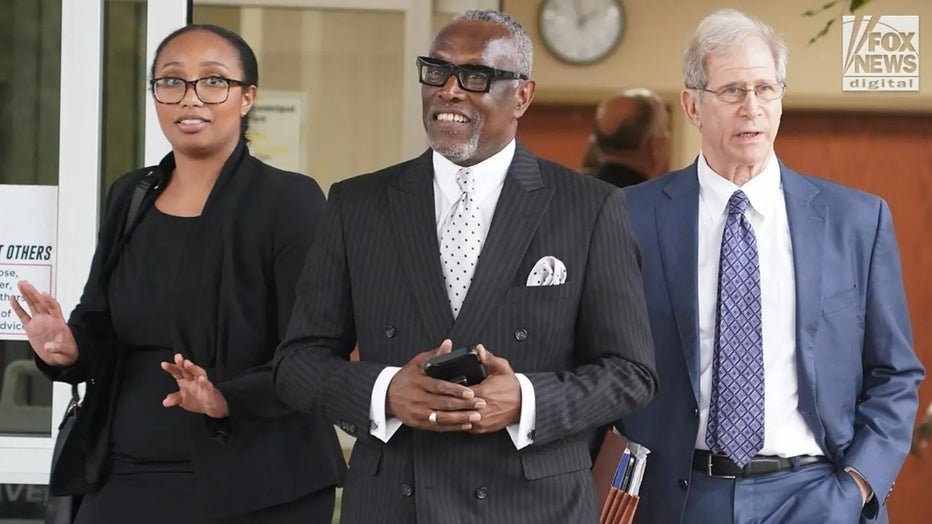 Carlee Russell's attorney, Emory Anthony exits Hoover Municipal Court Wednesday, October 11, 2023. Russell was found guilty on charges relating to her faking her own abduction in July. (Dana Mixer for Fox News Digital)
Russell and her attorney will appeal the decision to the circuit court, according to Fox affiliate WBRC.
Carlee Russell's disappearance
The search for Russell began the night of July 13. That night, she called 911 and then spoke to a family member, saying that she saw a young child walking on the side of Interstate 459 South near Mile Market 11 in Hoover.  
"Carlee" Nichole Russell, 25, vanished after telling a family member that she was stopping to check on a child she saw walking on the side of an interstate highway. (Hoover Police)
Carlee's mother said her daughter was on the phone with a family member when she pulled over to check on the child.  
While the family lost contact with Carlee Russell, the line remained open.
When officers arrived at the location, they found Russell's red Mercedes still running by the interstate, but they were unable to find her or a child in the area.
Investigators say no children had been reported missing in the area.
Police say a witness reported seeing a man standing beside Russell's vehicle just before officers arrived at the scene.
After news of her disappearance spread, a private donor came forward to offer a $25,000 reward, in addition to the $5,000 being offered by Crime Stoppers of Metro Alabama. That reward eventually increased to $55,000 and then to over $63,000 with the support of around 60 other donors, the New York Post reported.
$63K RAISED IN CARLEE RUSSELL SEARCH WILL NOT BE REFUNDED
When was Carlee Russell found?
On July 15, two days after her disappearance on Interstate 459, Russell showed up at the front door of the home in Hoover she shared with her parents.
She was taken to a local hospital for evaluation and then released back to her family.
Carlee Russell made abduction-related internet searches, police say
In the days before her disappearance, authorities said she searched for information on her cellphone about Amber Alerts, a movie about a woman's abduction and a one-way bus ticket from Birmingham to Nashville, Tennessee. 
Her phone also showed she traveled about 600 yards while telling a 911 operator she was following a 3- or 4-year-old child in a diaper on the side of the highway, Hoover Police Chief Nick Derzis said.
PARENTS SAY CARLEE RUSSELL 'FOUGHT FOR HER LIFE' AFTER DISAPPEARANCE
Prior to her disappearance, Russell allegedly took a robe and toilet paper from her job.
Speaking with the TODAY show, Russell's parents stated they believe their daughter was "absolutely" abducted. Days later, Russell's lawyer turned over a written statement to Hoover police stating she fabricated the story of her kidnapping.
Russell was charged with filing a false police report and filing a false statement to law enforcement, both Class A misdemeanors.
Carlee Russell-inspired movie hits Amazon Video
Only two months after the arrest of Carlee Russell and there is already a movie about it ready for streaming on Prime Video.
It's called "The Nurse That Saw the Baby on the Highway" and can be rented for $1.99 or bought for $4.99 for those interested in the quick-turnaround feature.
This story was reported on from Atlanta. Adam Sabes from Fox News contributed to this report.