Car runs over mom and baby, crashes into barbershop
YONKERS, N.Y. - A car crashed head-first into a building on Friday morning, severely injuring a woman and a baby, authorities said.
The driver made a left turn onto Lake Avenue and then struck a parked vehicle, run over the woman who was holding her daughter as she crossed the street, and then barreled into a pair of storefronts in Yonkers, according to security camera video that FOX 5 NY obtained.
"The pedestrians were a mother and child who suffered significant injuries but are stable at this time," Sgt. Frank DiDomizio said in an email to FOX 5 NY. "The accident investigation is ongoing."
Later, Police Commissioner John Mueller said the woman, 36, suffered compound leg fractures and the baby, an infant, sustained a fractured skull. He said they are expected to recover thanks, in part, to the fast actions of two cops were happened to be in a bagel shop next door.
The owner of the barbershop had some minor injuries, including a cut to his stomach, Mueller said. 
Video from SkyFOX showed smashed-in storefronts for a barbershop and a watch repair shop. The car stopped so far into the building that it wasn't visible from the helicopter until crews pulled it out and loaded it onto a flatbed tow truck to be taken away.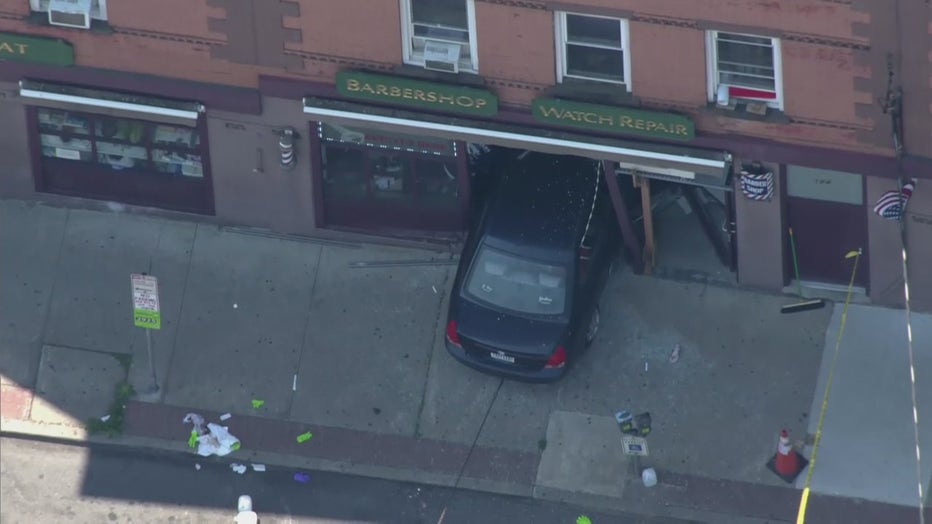 A car crashed into a building in Yonkers, N.Y., Friday, July 23, 2021. (FOX 5 NY via SkyFOX)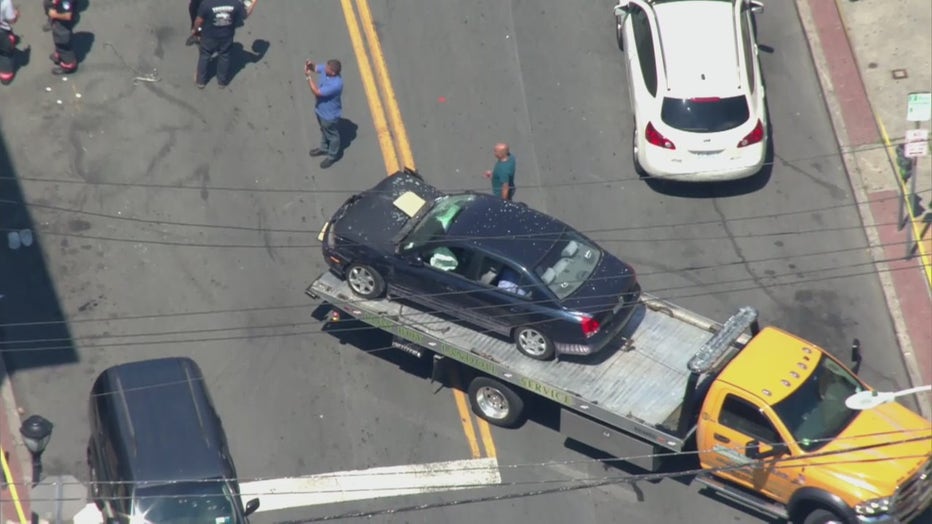 Crews removed a car from a building in Yonkers, N.Y., Friday, July 23, 2021. (FOX 5 NY via SkyFOX)