Cancer vaccines being developed at the Tisch Cancer Institute at Mount Sinai
NEW YORK - Doctors diagnosed 53-year-old William Morrison with a type of blood cancer known as Follicular Lymphoma.
The life-altering diagnosis shook his entire family, especially Lenore Morrison, his wife of 22 years.
"I love him. He's the best thing that ever happened to me," Morrison said.  "He's my everything."
After traditional treatments of radiation and chemotherapy failed the Holbrook, Long Island man, he enrolled in a clinical trial at Mount Sinai hospital.
Dr. Joshua Brody is the director of the Lymphoma Immunotherapy Program at the Tisch Cancer Institute at Mount Sinai. He treated Morrison with a cancer vaccine.
"Most of these cancer vaccines we are talking about are not to prevent cancer but to treat someone who already has cancer," Dr. Brody said.  "So instead of a preventative vaccine we call it a therapeutic vaccine for someone who already has the problem."
Vaccines are the next frontier when it comes to fighting cancer. The injection trains a patient's immune system to kill cancer cells in the body, and not just once but again and again when the cancer returns.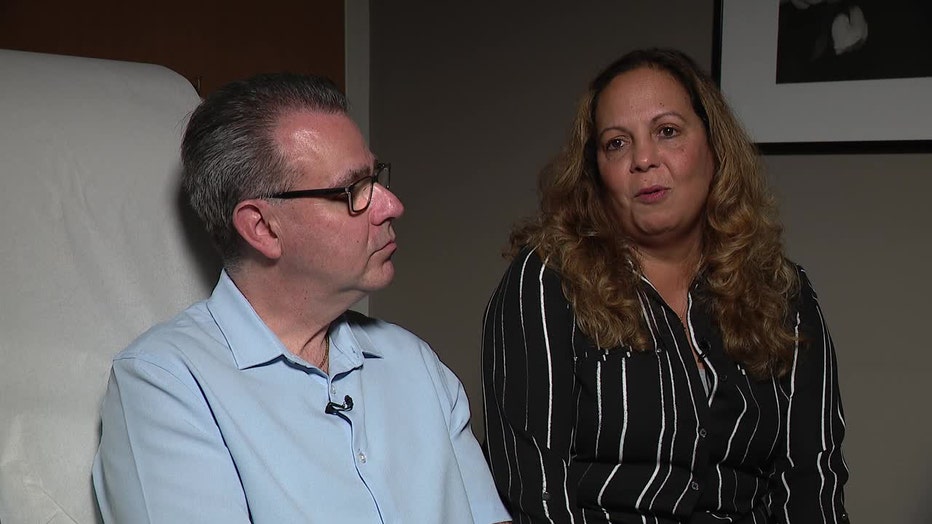 William and Lenore Morrison
Doctor Thomas Marron is an oncologist and the Director of the early phase trial unit at the Tisch Cancer Institute.
"When talking about vaccines we are really talking about educating your immune system," Dr. Marron said.  "Until we have advances that increase that cure rate from 20-30% to 100% we have our work cut out for us and I think vaccines are a really promising way to do that."
His team recently presented promising findings from their clinical trials using cancer vaccines to a prestigious medical conference in Boston.
Dr. Marron said, "We're taking patients who have a tumor and we are creating a vaccine inside the tumor. We are teaching the immune system inside the tumor what the tumor looks like because the goal is not just to kill the tumor that we're treating with the different components of the vaccine  but also to teach the immune system to kill the cancer everywhere in the body."
Dr. Brody injected Morrison's tumor with a vaccine. His pet scan shows it worked.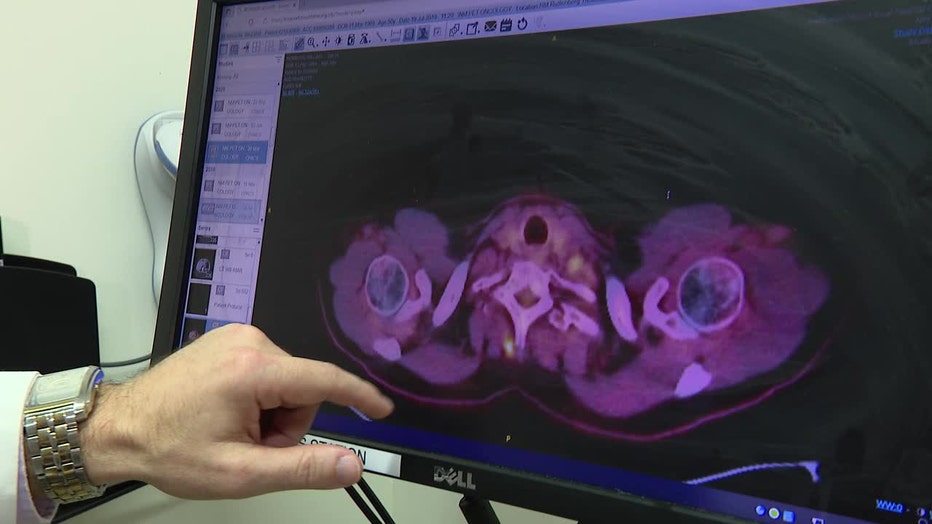 The Tisch Cancer Institute at Mount Sinai is doing cancer vaccine research.
Scientists and medical researchers inside the lab at Mount Sinai continue to work on cancer vaccines and new treatments with the hope of one day finding a cure for cancer.
That is something that has been a childhood dream of Dr. Brody, who decided to follow his father into medicine.
"When I was 8 years old we had a town essay contest for Father's Day," Dr. Brody said.  "I wrote an essay about my dad it won the contest the reporters came to interview me and they said, 'What are you going to do when you grow up?' and I said 'I'm going to cure cancer like my dad'."
Morrison is now the beneficiary of Dr. Brody's life's work.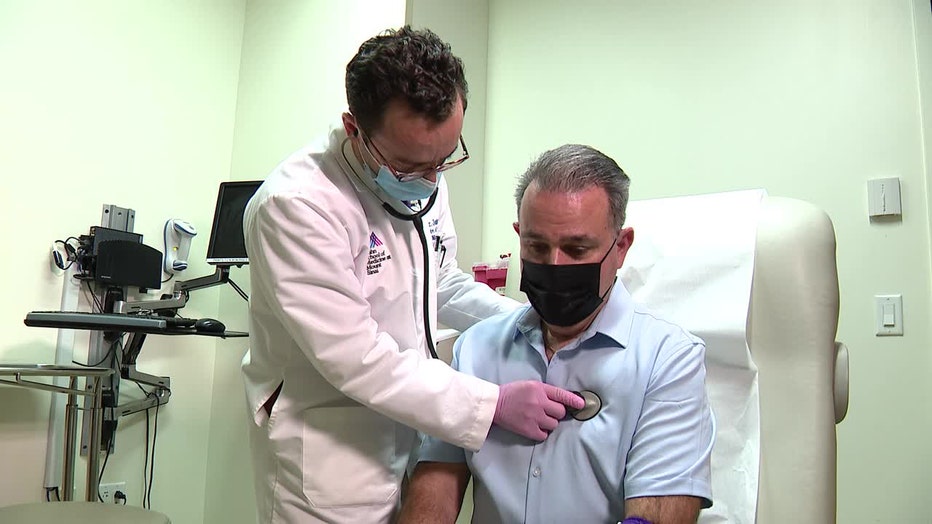 William Morrison is seen at a check-up.
FOX 5 News went with him for a checkup. It was good news again. His scans were still clear and his cancer remains in remission.
Dr. Brody said, "When folks are in complete remission for years the chance of staying in remission gets to be pretty good. We could not honestly say if he's cured or not the only for sure test of that would be the test of time."
William and Lenore Morrison are now planning for the future.  They are considering a trip to Hawaii for their 23rd wedding anniversary this summer.
They hope cancer vaccines will one day be readily available, not just for patients in clinical trials, but for everyone with any type of cancer.