Northern border immigrant death highlights crossing spike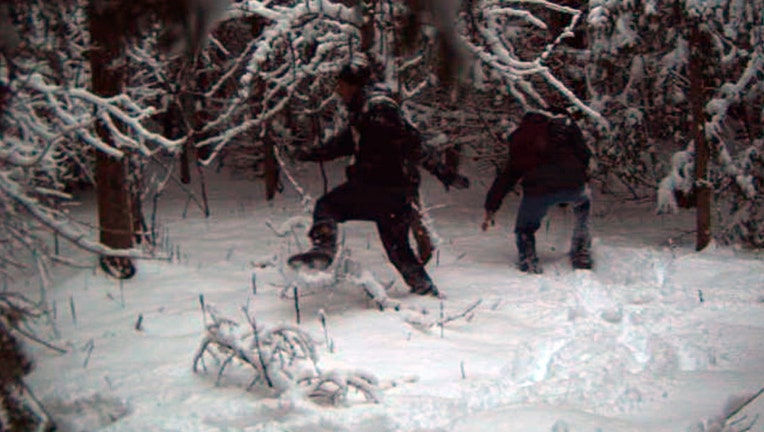 article
NEW YORK - The death of a Mexican man who had just entered the United States from Canada illegally is highlighting the spike in illegal crossings along the border between Quebec and parts of New England, officials say.
The number of illegal border crossers is tiny compared with those entering the country illegally from Mexico, but the death of the man who entered Vermont from Quebec late Sunday marked the area's first death in recent memory of someone who crossed into the U.S. illegally. His entry took place in an area near Derby Line about 50 miles (80 kilometers) southeast of Montreal.
There have been fatalities of people seeking to cross on the Canadian side of the border. The Royal Canadian Mounted Police, which is responsible for border security in Canada, report their agents have mounted a number of search and rescue operations this winter in the region of people intending to cross into the United States from Canada.
Border officials on both sides of the line have been warning about the dangers to the crossers and those who could be sent to rescue them.
Last year, a family of four Indian nationals died of exposure in Manitoba near its border with Minnesota and North Dakota. In December, a 44-year-old Haitian citizen who had been trying to enter the United States illegally from Canada was found dead in a wooded area near St-Bernard-de-Lacolle, Quebec, not far from Champlain, New York, about 35 miles (56 kilometers) south of Montreal. In April 2019, a Dominican man also died in Canada not far from Champlain.
"As we progress deeper into winter and continue to address the ongoing pace of illicit cross-border traffic, the level of concern for the lives and welfare of our Border Patrol Agents and those we are encountering — particularly vulnerable populations — continues to climb," the Border Patrol's Sector Chief Patrol Agent Robert Garcia said in a news release this month before the death of the immigrant in Vermont.
RCMP spokeswoman Cpl. Tasha Adams said agents were involved in at least three search and rescue operations in January, including one the weekend of Jan. 28, when the family of a person seeking to cross into the United States called Canadian authorities from the U.S. to report they had lost contact with him in an area just north of the border.
Rescuers later found the man in the Mansonville, Quebec, a short distance west of Derby Line, after tracking him for about 90 minutes through deep snow. He was conscious but suffering from hypothermia and frostbite.
"These are situations that place our officers at risk because of the weather and terrain they trek through to locate these individuals in distress," Adams said in an email.
Statistics from U.S. Customs and Border Protection show that agents in the sector that includes New Hampshire, Vermont and parts of upstate New York apprehended 1,513 illegal border crossers between Oct. 1, 2022 through Jan. 31, 2023, up from 160 in the same period the year before. But the total number apprehended along the entire northern border this fiscal year, 2,227, is a small fraction of those apprehended along the U.S.-Mexican border during that same period, 762,383.
Nevertheless, federal court documents filed in some of the northern border crossing cases in Vermont describe people who legally enter Canada where they pay people to take them to the border. Once they cross into the U.S., they then meet with someone else who takes them deeper into the country.
In the Feb. 19 case that led to the Mexican man's death, court records say Border Patrol agents were notified just before 11 p.m. after a surveillance camera detected possible illegal border crossers in the town of Holland, about 2 miles (3.25 kilometers) east of Derby Line.
Responding agents spotted three men standing by the side of the road about a half-mile (1 kilometer) from the border. Two ran back toward Canada while the third collapsed. He was taken to a hospital, where he was pronounced dead. No cause of death has been released, but the Vermont State Police say the death is not considered suspicious.
At around the same time and a short distance away, Border Patrol agents stopped a car with Connecticut license plates and arrested the passenger and charged her with human smuggling. The woman told agents she had been paid $600 to pick up people she did not know at a hotel, which she could not name.
Agents also apprehended one of the men they say fled back toward Canada when spotted by agents at the side of the road.