Brooklyn woman sentenced for cheesecake poisoning of lookalike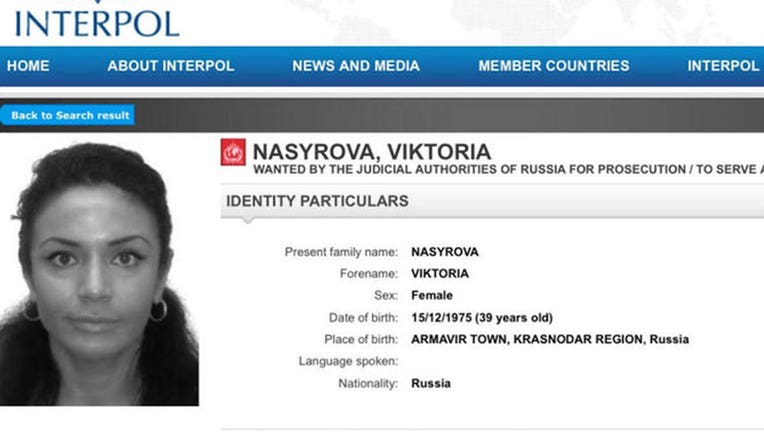 article
FOREST HILLS, N.Y. - Back in 2016, Olga Tsvyk was found unconscious and surrounded by pills in her bed. The last thing she remembered was Viktoria Nasyrova bringing her a cheesecake that, it turned out, had been poisoned.
Nasyrova, now 47, was convicted of attempted murder back in February. At her trial, prosecutors outlined her plan to poison Tsvyk – who looked very similar to her and also spoke Russian – in order to steal the 35-year-old's identity.
It was back on August 28, 2016 when Nasyrova visited Tsvyk at her Forest Hills home, toting cheesecake. After eating a slice, Tsvyk felt sick and passed out. Her last memory was seeing Nasyrova walking around her room. 
The following day, Tsvyk was found unconscious in her bed with pills scattered around her body as if she had attempted to kill herself. After returning home from the hospital, she realized that her passport and employment authorization card were missing, along with a gold ring and other valuables. 
Law enforcement agents with the Department of Homeland Security discovered the Russian drug phenazepam, a highly potent sedative, in cheesecake residue found on the dessert container. That matched the pills found scattered around the room.
Pills collected at the scene as evidence (courtesy Queens District Attorney's Office).
Nasyrova, of Sheepshead Bay, was arrested in 2018 on several charges, including second-degree attempted murder, and then convicted in February. Wednesday, prosecutors announced she had been sentenced to 21 years in prison.
"A ruthless and calculating con artist is going to prison for a long time for trying to murder her way to personal profit and gain," Queens District Attorney Melinda Katz offered. "Thankfully, the victim survived the attack on her life and we were able to deliver justice to her."