New surveillance video shows suspect wanted in Brooklyn violent rape
SOUTH SLOPE - The NYPD has released new surveillance video of a suspect accused of dragging a woman to a nearby driveway in Brooklyn and violently raping her.
The video was taken Saturday around 2 a.m., about an hour before police said the attack happened near 27th St. and 5th Ave. in South Slope.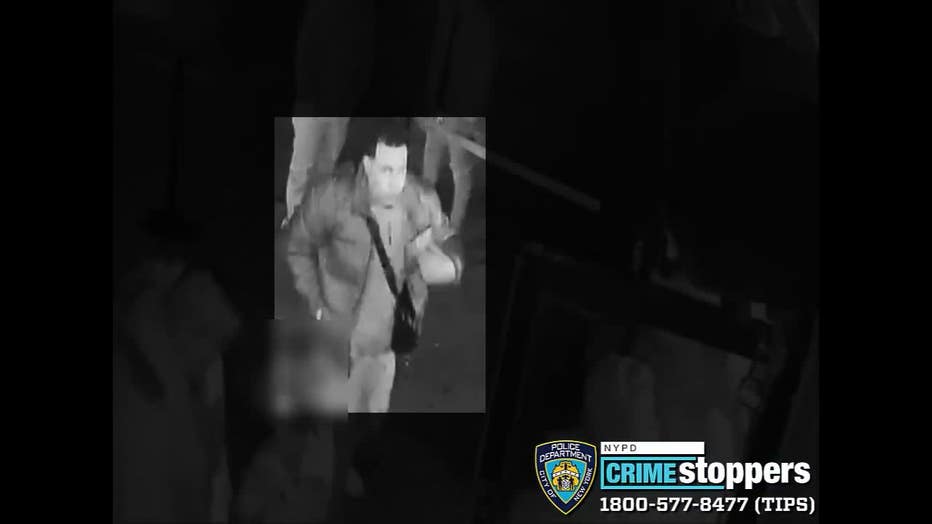 Additional video and photos were released showing the suspect wanted in connection with the attack. (NYPD)
According to police, the 49-year-old victim was walking when she was approached by the suspect, who engaged her in a conversation.  
The man then pushed the woman to the ground, threatened her and pulled her into a nearby driveway, where he forcibly raped her, police said.
The suspect allegedly demanded she perform further sexual acts on him, and punched her in the head when she refused. He fled eastbound on 27th St. and then northbound on 5th Ave. 
The victim was taken to a hospital and treated for her injuries, police said.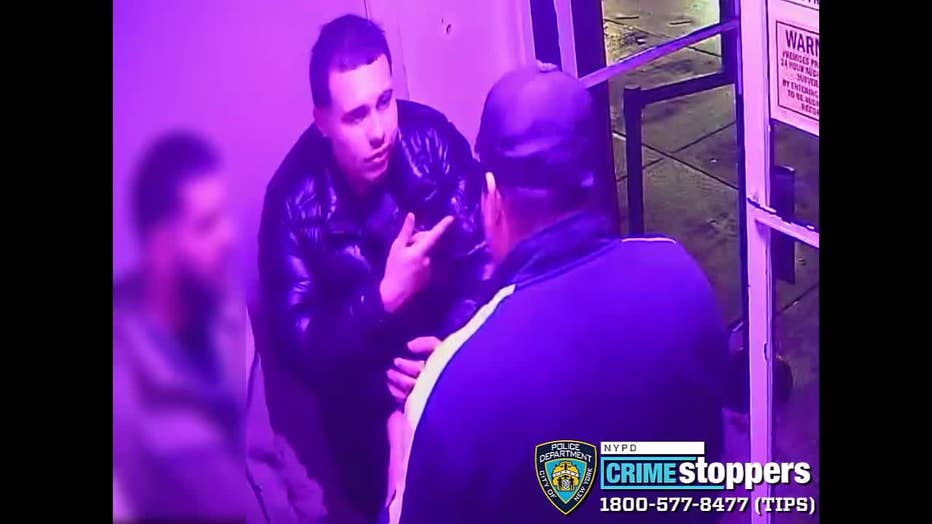 Additional video and photos were released showing the suspect wanted in connection with the attack. (NYPD)
The suspect is described as a male, medium build, with short dark hair. He was last seen wearing a black bubble coat, black shirt, blue jeans and white sneakers. 
Anyone with information is asked to call the NYPD's Crime Stoppers Hotline at 1-800-577-TIPS (8477).
Earlier this month, police arrested a man accused of raping a 21-year-old woman in the stairwell of an apartment building located on the Upper West Side. 
Jamel McIver, 30, was charged with rape, burglary (sexually motivated) and criminal sex act.
According to detectives, the suspect followed the woman into a building located near West End Avenue and W. 65th St.
Once inside, police said he followed her into an elevator, and then allegedly forced her out of it and into a stairwell, where the victim was raped by the suspect.  
Police said he then forced her outside, and took off on foot.  The woman was taken to a hospital. 
The suspect was previously arrested for rape back in 2019, officials said.
According to police statistics, before this case, only one rape was on record in the area in 2023 so far. Last year, in the area defined as the 20th precinct by the NYPD, only four rapes were reported.