Go big or gourd home: Brooklyn's colossal pumpkin is fall's finest
NEW YORK - A giant pumpkin in Park Slope, Brooklyn is turning heads and captivating passersby.
The colossal gourd weighs nearly 1,000 pounds, making it an irresistible backdrop for selfies and an instant mood-lifter as Halloween approaches.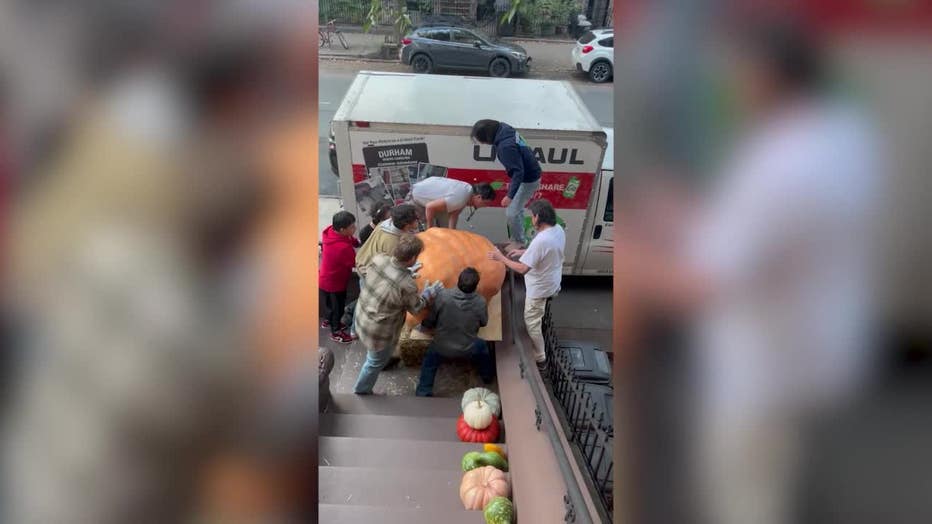 The pumpkin belongs to resident Charlie Pigott, who has been putting pumpkins on his stoop every year.  
"Every morning when I walk out of the house, there are little kids out here. It's ideal. They're touching it, and I see there's the great pumpkin," Pigott said.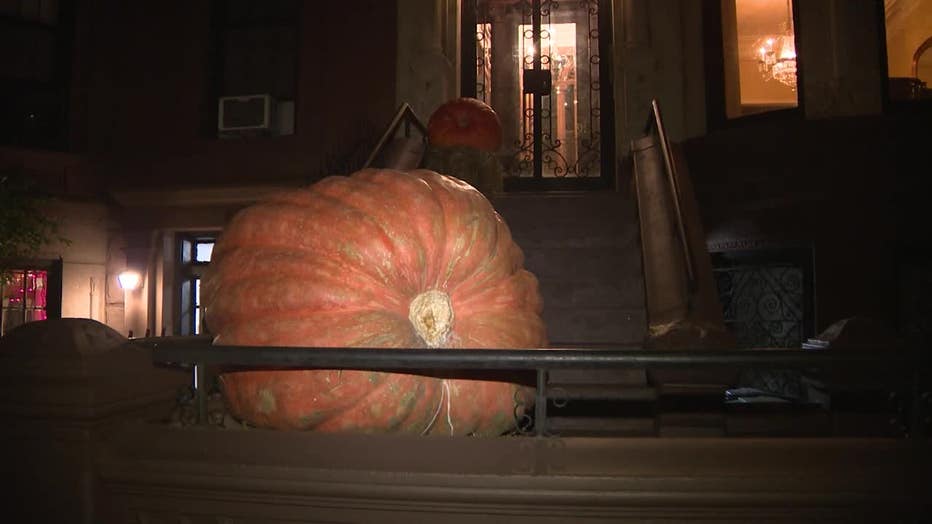 Last year, Pigott's son found one that weighed half a ton, becoming a popular neighborhood attraction.
"We actually come here every year. It's like one of our Halloween festive trips that we make," said one mother who had come to see the gourd-looking landmark.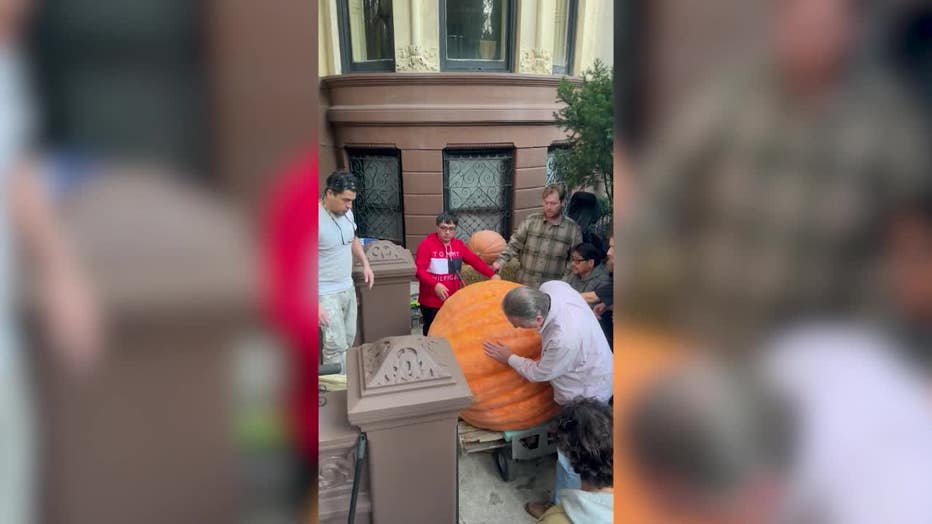 This year's pumpkin came from a farm in North Bergen, New Jersey.