10 firefighters, 3 children injured in separate Brooklyn fires; father charged
BROOKLYN - Flames swept through Williamsburg, and thick plumes of smoke filled the sky, following a five-alarm fire Sunday that tore through nine separate stores and left 10 firefighters injured.
"There were nine individual stores involved," FDNY Chief of Department John Hodgens explained. "Most of them were locked up, so the firefighters had to work very hard to get into them."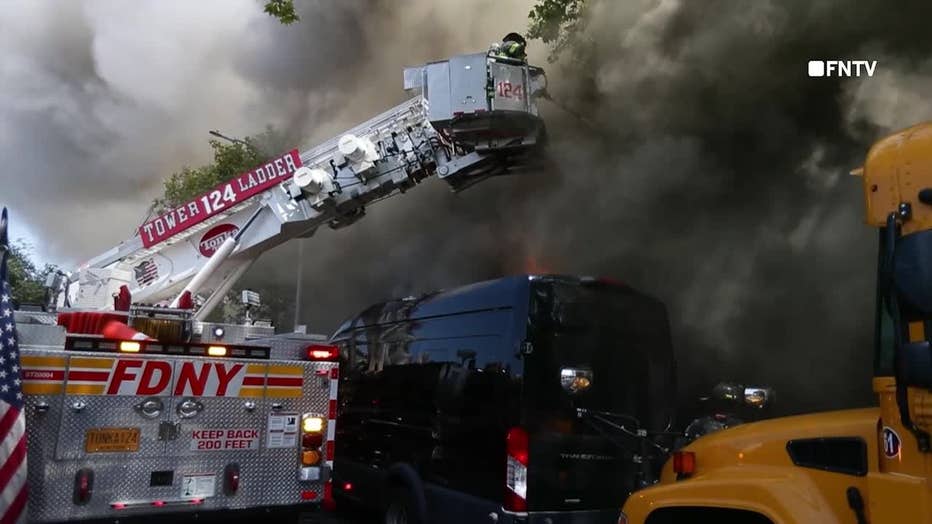 According to the FDNY, the fire began in a one-story building on Lee Avenue and quickly spread to nearby businesses.
Over 200 firefighters responded with saws to cut through gates to try and get the ferocious flames under control. Nobody was seriously injured.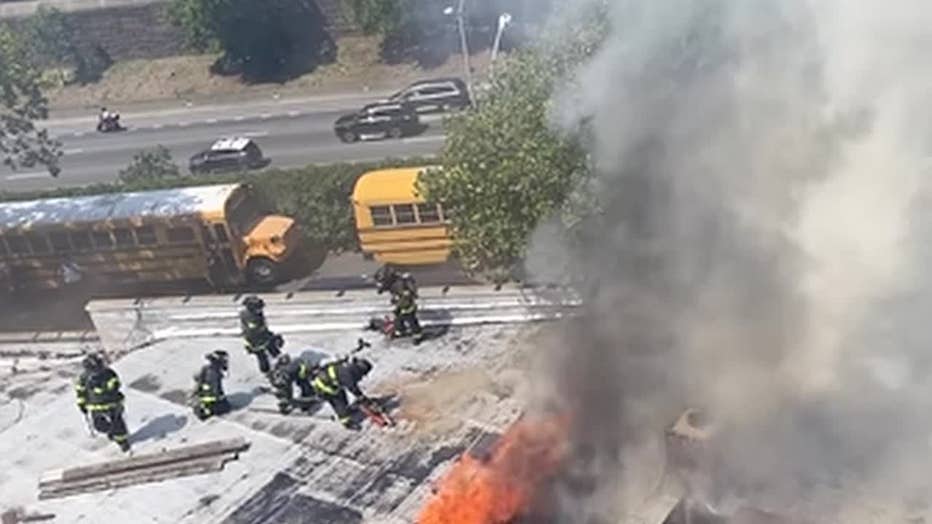 Earlier in the day, another fire erupted in Brownsville, leaving three young children clinging to life.
"That fire tragically produced three red-tag critical victims, all of whom were children. Those children were the ages of eight, five and four," FDNY Commissioner Laura Kavanagh said in a press conference.
The fire broke out on the 11th floor of a 14-story public housing building on Livonia Avenue.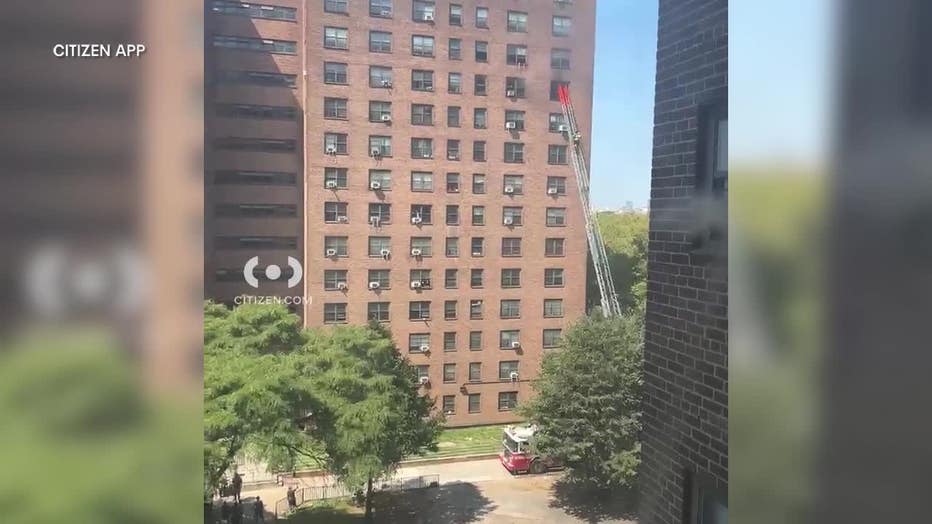 A preliminary investigation found the kids were home alone in an apartment with no smoke alarms.
The mother was questioned and the father, identified as 37-year-old Anthony Halliburton, was placed under arrest. 
He was charged with three counts each of abandonment of a child and endangering the welfare of a child. It's unclear why they were home alone.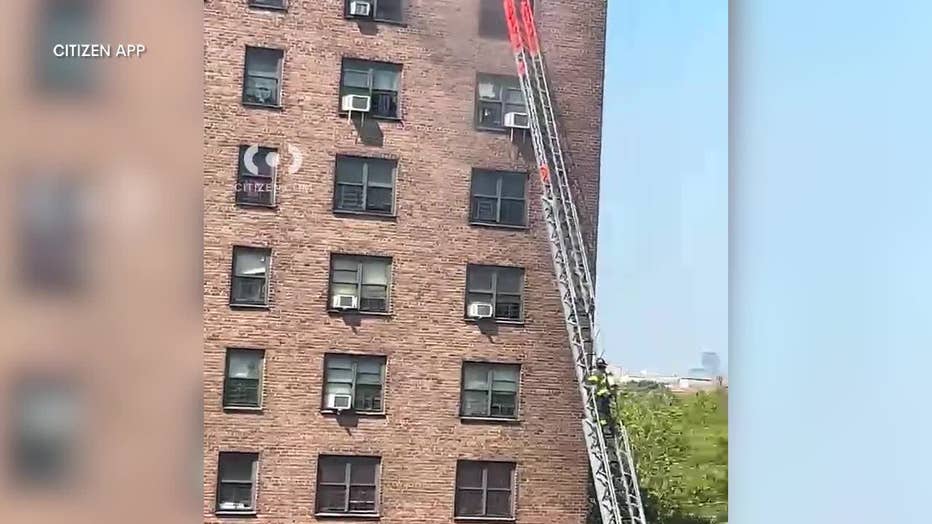 Hodgens told reporters firefighters broke down a locked door to reach the trapped children within 12 minutes of the initial 911 call.
"Our members had to force the door open, crawl in, they found two of the children in the living room and one they found right behind the door. They were all unconscious," he said.
The kids, whose identities have not been released, are currently in critical but stable condition at Kings County Hospital.