BQE shutdown alert: Queens-bound lanes closed for repairs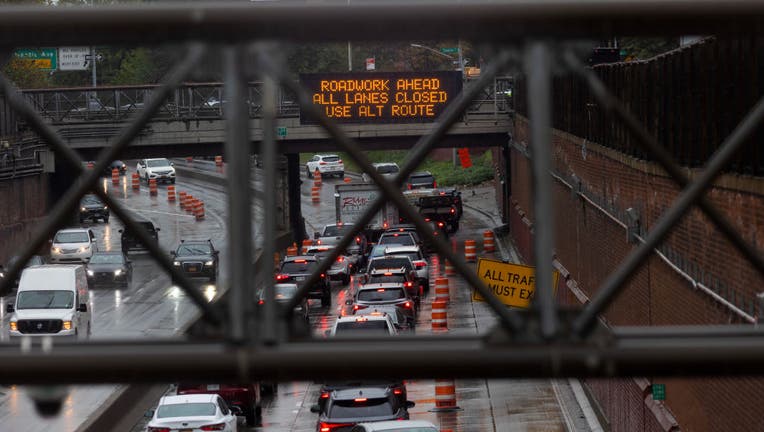 article
NEW YORK - Orange cones, ramps closed and cold traffic guards.
Drivers this weekend will notice the Brooklyn-Queens Expressway is closed between the Atlantic Avenue entrance ramp and the Manhattan Bridge exit ramp in the Queens-bound direction.  
The Queens-bound BQE will be fully closed from Atlantic Avenue to Sands Street from Saturday, October 14th at 2 a.m. to Monday, October 16th at 4 a.m.
During the same timeframe, the Staten Island-bound BQE will be reduced to one lane of traffic between Sands Street and Atlantic Avenue.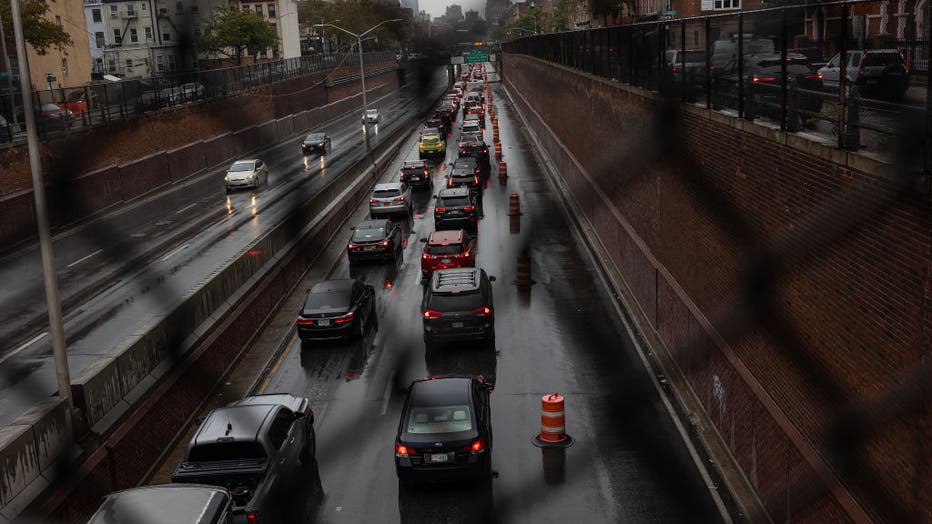 Road work begins on the Brooklyn Queens Expressway, closing the roadway and creating a traffic jam on the crowded expressway and the surrounding streets, in Brooklyn. (Photo by Andrew Lichtenstein/Corbis via Getty Images)
The Department of Transportation says the expressway needs new concrete and reinforcing steels bars--calling the repairs critical to preserving the BQE's lifespan, especially because it's taken a beating from trucks that are too heavy. 
"We are going to be the first city that starting in November 8th," said Ydanis Rodriguez DOT Commissioner, "will be able to give fines for drivers who are using overweight trucks in the area." 
To minimize impact of a closed BQE, DOT is bringing out guards to direct traffic and signage to show detours options.
Drivers are strongly encouraged to just avoid the BQE altogether. NYC DOT expects to implement the closures starting Saturday, October 14th at 2 a.m. through Monday, October 16th at 4 a.m.