Billy Joel's historic run at Madison Square Garden to end in 2024
NEW YORK CITY - Billy Joel made an announcement Thursday stating his decision to conclude his record-breaking residency at Madison Square Garden. 
The historic run will come to an end in July 2024, marking Joel's 104th concert of the series and his 150th performance overall at the arena.
Joel's journey at Madison Square Garden began in 1978.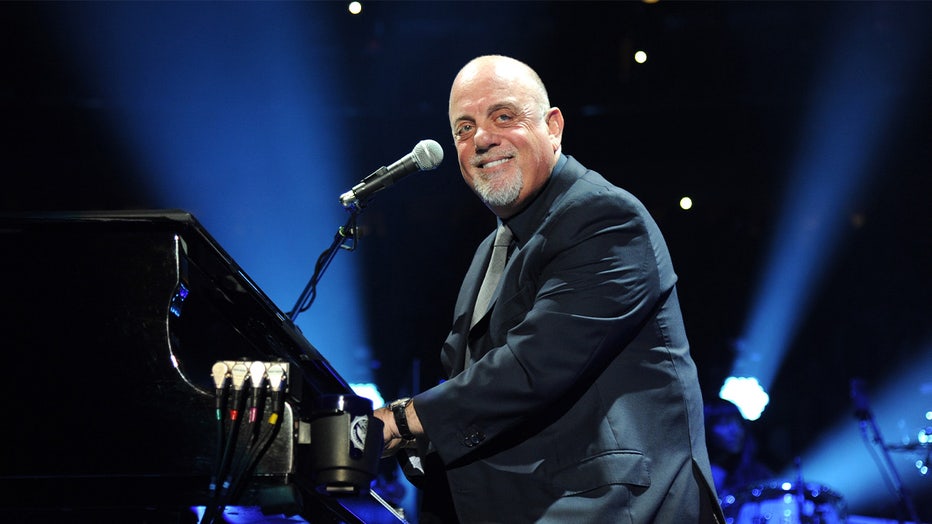 NEW YORK, NY - MAY 09: Billy Joel performs onstage celebrating his 65th birthday at Madison Square Garden on May 9, 2014 in New York City. (Photo by Kevin Mazur/WireImage)
Since 2014, the renowned singer has consistently graced the Garden's stage, delivering a monthly performance and achieving an impressive streak of 90 consecutive shows.
Joel now holds two remarkable performance-related records at MSG. 
He has set the record for the "Most Lifetime Performances By Any Artist," with an impressive tally of 136 shows. 
Additionally, he holds the record for the "Most Consecutive Performances By Any Artist," having completed 90 shows in a row.
Throughout the past decade, Joel has been joined by numerous surprise guests during his MSG performances, including Bruce Springsteen, Billy Gibbons, Miley Cyrus, Olivia Rodrigo, Jimmy Fallon, Sting, and Jon Bon Jovi.
Olivia Rodrigo and Billy Joel perform "Deja Vu" and "Uptown Girl" onstage at Madison Square Garden on August 24, 2022 in New York City. (Photo by Kevin Mazur/Getty Images)
The final leg of the residency will commence with the first of ten shows on October 20, 2023. 
Currently, Joel has MSG shows available for purchase until September.