'Baby Doe' dad: Mom's boyfriend thought girl was possessed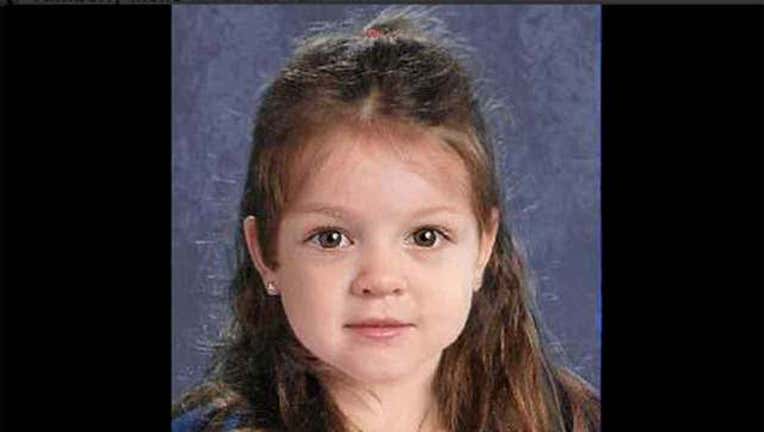 article
BOSTON (AP) — The father of a 2-year-old girl whose body was found on a Boston-area beach in June says her mother has told him her boyfriend killed the child because he believed she was possessed by demons.
Joseph Amoroso, 32, spoke in interviews Saturday with The Boston Globe and the Boston Herald at the beach on Deer Island where little Bella Bond's body was found June 25.
A composite image of the girl, dubbed Baby Doe during the investigation, had been viewed by millions as authorities tried to identify her. The big break came almost three months later when Boston police received a tip and a search warrant was executed Thursday at the apartment of her mother, Rachelle Bond.
Amoroso says Bond told him her boyfriend, Michael McCarthy, fatally injured Bella, and that she died weeks before her body was found in a trash bag washed up on the beach. Amoroso said Bond told him that McCarthy kept reminding her afterward that Bella was a "child of Satan."
Amoroso says he believes Bond has told him the truth and he doesn't believe she would have harmed Bella.
Prosecutors and police announced Friday that Bella was Baby Doe. They said McCarthy, 35, is been charged with murder, and Bond, 40, as an accessory after the fact. Both are to be arraigned Monday.
McCarthy's attorney, Jonathan Shapiro, declined to comment Sunday on the case except to say that he expects McCarthy, who has been hospitalized, to be in court Monday. Repeated attempts to reach relatives of McCarthy have been unsuccessful.
Bond's attorney, Janice Bassil, did not immediately return a message Sunday seeking comment.
Prosecutors have said they'll wait until the arraignment to release further details.
Amoroso said he has been in Florida for a couple of years and returned to Massachusetts in August hoping to reconnect with his daughter, whom he never met. He told the Globe he talked with Bella on the telephone a few times.
He said Bond told him this week what happened to their child, and stayed with him in Lynn on Thursday night. He said he was questioned Friday. Amoroso has not been charged.
On Saturday, he brought a Bible to a shrine community members have built in Winthrop near where Bella's body was found, and reflected the daughter he never knew.
"I'm going to have to forgive myself to find some serenity," he told the Herald.