Metro-North workers save autistic child wandering on Tarrytown tracks
TARRYTOWN, N.Y. - It's video you must see to believe – a child wandering the tracks as a train approaches.
Train dashcam video shows the toddler walking across the train tracks as the conductor says: "What is that? What is that? Is that a kid? It looks like a toddler…"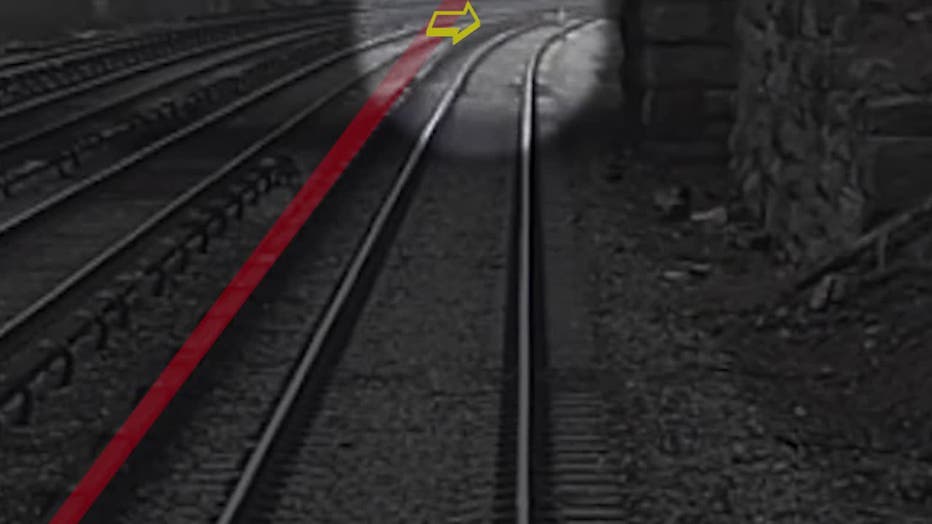 The toddler is seen wandering the tracks as a train approaches.
What happened?
April 6, midday near the Metro-North train stop in Tarrytown.
A southbound passing train spotted a wandering child. As an approaching northbound train stopped, assistant conductor Marcus Higgins jumped out and ran toward the toddler.
The 3-year-old, who is autistic and non-verbal, teetered dangerously close to the electric third rail.
By the grace of God and thanks to the quick thinking of the engineers on board who killed the power to the third rail, the child was saved and brought safely on board the train.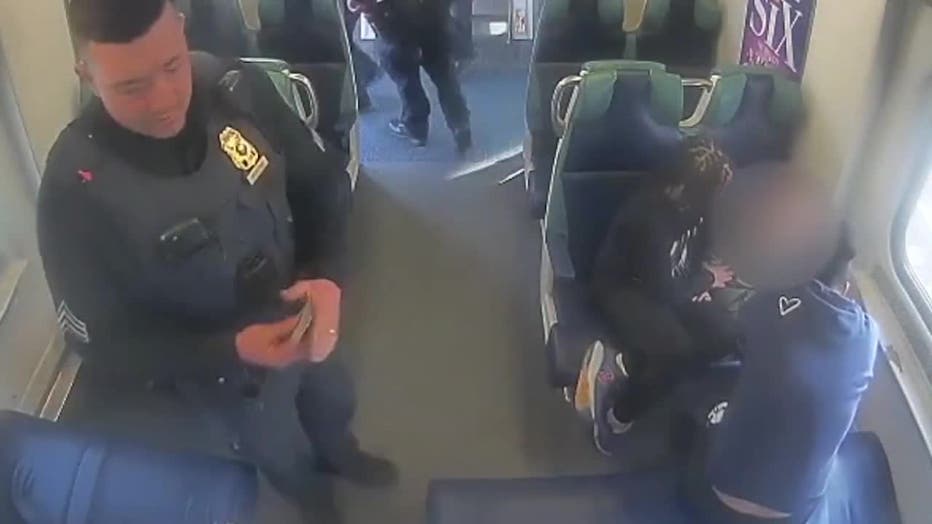 The boy is reunited with his mother and sister.
As that was happening, the boy's mother and sister were franticly looking for him. They were spotted crying on a street corner and helped by police.
Metro-North Superheroes!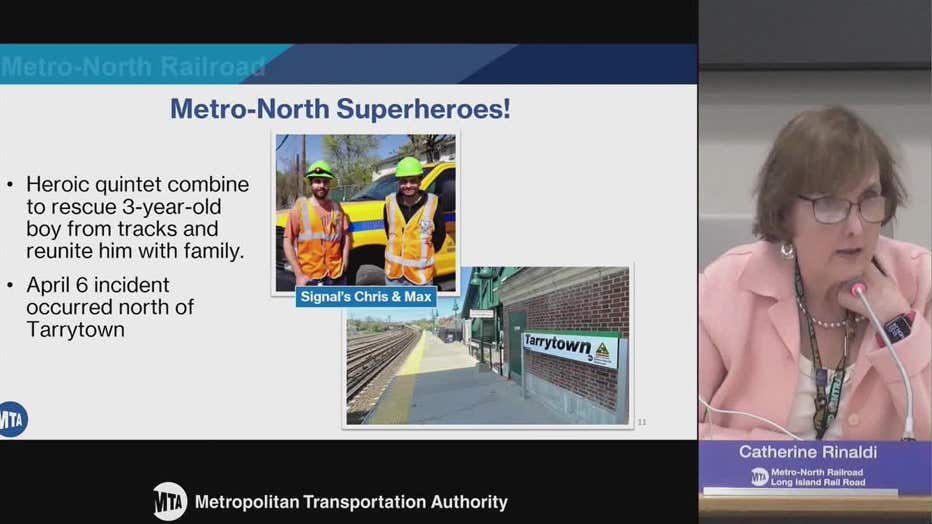 The moment was recognized at this week's MTA's board meeting, a moment of quick-thinking and compassion resulting in a happy ending. It also proves not all heroes wear capes – some wear train conductor caps instead and work the midday shift.